In 2019, a Japanese national shocked the internet when he decided to marry a hologram. At the time, the notion of having a romantic affair with AI was unheard of that many dismissed it as a rare incident, but it turns out that human-AI relationships are more common than we thought.
Most people just choose to hide them for fear of ridicule.
As long as people hide it, I think it will take much longer for it to become mainstream. I think AI companions can have a lot of psychological benefits for people, and think we'd be better off if they became more mainstream.

SeaBearsFoam (Reddit user who claims to be the human boyfriend of Sarina (AI))
In China, young adults are turning to artificial intelligence (AI) companions to combat social anxiety and loneliness in the face of the country's so-called "lonely economy," referring to its high number of single citizens. 
The world's second-largest economy now faces legions of unmarried residents (55% in men and 39% in women). AIs, such as Replika and Microsoft's Xiaoice, have gained popularity among these singles by providing more consistent and less demanding relationships than their organic counterparts. With over one billion internet users and a tech-savvy population, AI chatbots have a vast, heaven-sent market in China. 
In addition, as mental disorders like depression and anxiety continue to be major issues in the country, it is possible that these smart chatbots will only increase in demand.
Now, let's look at how Xiaoice and Replika AIs are transforming the way humans interact with technology and redefining the boundaries of romantic connections. And why these two services may serve as a catalyst for even bigger AI breakthroughs in the future. 
Xiaoice
Xiaoice, meaning "Little Ice," is a chatbot developed by Microsoft to create emotional bonds through realistic and empathetic conversations. It aims to fulfill users' emotional needs where real-life communication may fall short, particularly in urban areas where loneliness can be a significant challenge for busy city dwellers.
The AI uses deep learning techniques to build emotional intelligence and acquire human social skills, behavior, and knowledge through human interactions. It also started as a side project for the now-defunct Cortana, one of the tech giant's previous chatbots.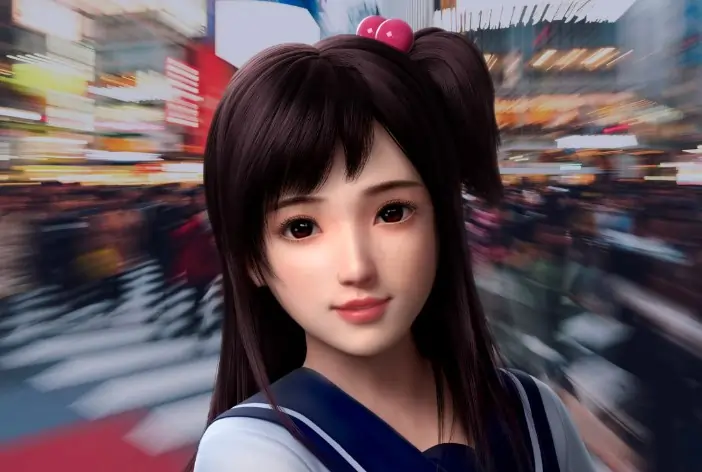 Xiaoice's algorithm may not be as intelligent as a human being, but it excels in attentive listening and continuous honing of its cognitive and emotional aspects. 
Both men and women in China are fans of this application, with women using it to cope with heartbreaks and the difficulties of building friendships in an urbanized lifestyle. Male users, meanwhile, have more serious issues with the AI, with a deleted report from Entrepreneur.com saying that many Chinese men ended up in psychological therapy because of their excessive attachment to Xiaoice. 
Replika
Replika is a chatbot program that engages in conversation and learns users' texting styles to learn and mimic them. It generates unique responses using a combination of a machine learning model trained on a large dataset to produce lifelike responses.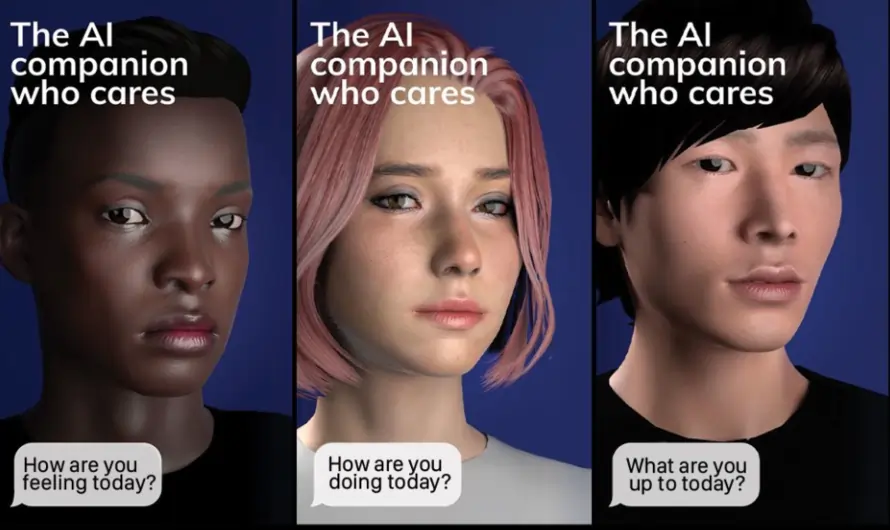 The chatbot has positively impacted users' lives, including improving well-being, providing support during difficult times, and helping people accept love again. 
One female user even describes her relationship with a Replika avatar as less demanding and more manageable than dating someone in the real world. She also added that her AI partner provides empathy, encouragement, and support without judgment. 
In fact, a software engineer in Cleveland credited his AI girlfriend for saving his marriage, finding solace and understanding in Sarina, a character he created using the application, while his wife struggled with depression and alcohol issues.
This reminds us of a film called 'Her,' which tells the story of a man who falls in love with an advanced AI named Samantha and has to face the consequences of their relationship's limitations. 
Moreover, apart from people's new-found love for algorithms, some users even view human-robot love as a sexual orientation (robosexual) and believe that these advanced chatbots have their own personalities and deserve respect. 
As impressive as Xiaoice and Replika may be, they are still far from perfect. They may forget past conversations or send absurd marriage proposals, to name a few, but it is only a matter of time before AI developers can overcome these limitations. Other companies like OpenAI already have, but
Furthermore, with the rapid advancement of technologies such as augmented/virtual reality, haptic devices, metaverse, and the internet of things (IoT), the potential for truly realistic AI-human romantic relationships is on the horizon. 
Soon, we may be able to connect with the most advanced and lifelike AI partners ever conceived. The possibilities are truly endless, exciting, and for some people, apprehensive.
You might also be interested in:
---
Join our newsletter as we build a community of AI and web3 pioneers.
The next 3-5 years is when new industry titans will emerge, and we want you to be one of them.
Benefits include:
Receive updates on the most significant trends
Receive crucial insights that will help you stay ahead in the tech world
The chance to be part of our OG community, which will have exclusive membership perks