Gone are the days when having a digital doppelganger was only possible in sci-fi movies. Today you can create a digital clone that talks and looks just like you. Deepfake videos, the lovechild of cutting-edge AI and Hollywood wizardry, have taken the art of manipulation to a whole new level, leaving us both mesmerized and slightly unsettled. So, how exactly can you create one? 
Creating deepfake videos requires a large dataset of the target person, training a deep learning algorithm, and synthesizing new images or video frames by blending the target's face with another person's body or context. 
Despite the availability of many user-friendly tools, the advanced deepfake manipulation process remains challenging for many and often requires skilled individuals proficient in machine learning and computer graphics.
In this article, we delve into the intricacies of DeepFake video production, exploring the methods employed, the costs involved, and the time it takes to bring these creations to life.
See also: Affordable Deepfake Apps You Can Try Out Today
What is Required to Create Deepfake Videos?
Creating deepfake videos is no small feat. It starts with gathering a hefty collection of images or videos showcasing the target individual. We're talking about a good bunch of them here. The exact number can vary, anywhere between 500 – 500k, but a significant dataset is necessary to train the deep learning model effectively, so the more, the better. 
These visuals serve as the training ground for the deep learning model, teaching it to imitate the target's every facial feature and mannerism. Sort of an AI crash course in becoming someone else.
Now, let's talk tech. In terms of gadget requirements, you'll need some serious computing muscle. Think high-end graphics processing unit (GPU) and a computer that can handle the heavy-duty calculations involved in training and generating the models. The availability of ample storage space is also important, as the dataset and generated content can be quite large. 
Using a Pre-Trained Model vs Training a Model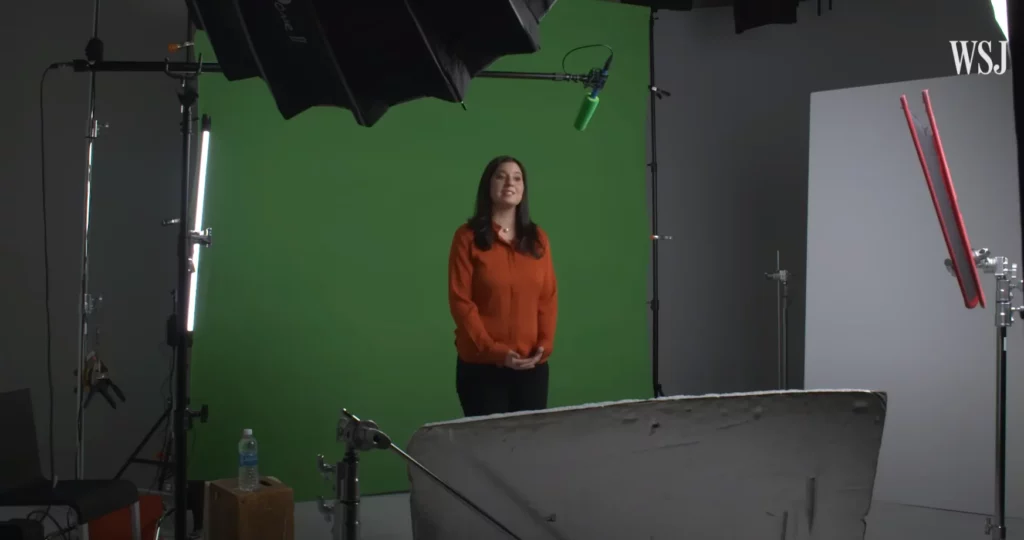 When it comes to creating deepfakes, you've got choices, training a model or using a pre-trained model. You can take the easy route with pre-trained models, ready to slap on faces and unleash the fun. 
These models have already gone through the training process and learned from vast datasets. Most deepfake apps and tools available for a small price fall under this category. But remember, while they offer convenience, they might limit your customization options and won't give you the same level of realism as training your own model.
Training a deepfake model is a whole other ball game. It involves harnessing the power of a deep learning algorithm, like the generative adversarial network (GAN), to teach it the ways of the target individual. 
This means feeding the model with the target dataset and letting it dive deep into the unique facial characteristics and speech patterns. Once trained, the model can work its magic, generating fresh images or video frames by seamlessly blending the target's face with different backgrounds or other people's bodies. The result? A mind-boggling mix of familiar and surreal.
How Difficult is it to Create a Deepfake?
Now, here's the thing, training models to create top-notch deepfakes isn't a walk in the park. We're talking about skills and resources that go beyond your average Joe or Jane. 
One would need a solid foundation in machine learning, computer vision, and graphic manipulation. Familiarity with deep learning algorithms, such as generative adversarial networks (GANs), is also crucial to understanding the underlying principles and techniques involved in creating convincing deepfakes.
Skills in image and video editing software are also essential. Attention to detail and an artistic eye can make all the difference in ensuring that the deepfake looks natural and convincing to the human eye.
Moreover, audio deepfakes play a significant role in enhancing the authenticity of deepfake videos. Mimicking someone's voice requires a touch of audio engineering expertise. As you'll need to play around with voice synthesis, audio manipulation, and maybe even a pinch of phonetics.
Time and Cost of Creating Deepfakes
Creating deepfakes involves a variable combination of time and cost, influenced by several factors. The time investment can be as little as minuites or span days and even months, depending on the complexity of the deepfake and the tools used. Similarly, the cost can range from wallet-friendly options to jaw-dropping figures.
The duration of training a model from scratch or manipulating existing models plays a significant role in the overall time required. More intricate deepfakes that demand higher levels of precision and realism may necessitate longer training periods, while simpler ones can be generated relatively quickly.
When it comes to cost, the expenses can vary significantly, ranging from as low as $4 per minute to astonishing figures reaching $20,000 per minute for complex and high-quality deepfakes. 
These costs are influenced by factors such as the expertise of the deepfake creator, the sophistication of the desired output, and the resources invested. Add cloud computing costs, electricity consumption, and the need for specialized hardware. Additionally, acquiring a large and diverse dataset for training may involve costs associated with data collection or licensing.
It's worth noting that as technology progresses, the accessibility and affordability of deepfake creation tools may continue to evolve, potentially impacting both the time and cost aspects.
Different Methods of Creating Deepfake Videos
Creating deepfakes is no longer a dark art reserved for techies. Thanks to the hard work of AI companies and researchers around the world, we now have a plethora of methods for creating convincing deepfake videos. 
Some use cutting-edge neural networks, while others rely on more traditional image-processing techniques to manipulate footage. Here are the techniques used by some of the top companies in the game. 

DeepFaceLab is a free open-source software that has gained popularity among deepfake enthusiasts and professionals alike. The general process used by DeepFaceLab involves training a neural network on a large dataset of images and videos of the target and the source person. 
This involves selecting a pre-trained model that best matches the characteristics of the target and source individuals, and then fine-tuning it on the specific images and videos provided by the user. Once the model is trained, users can use it to generate high-quality deepfake videos that smoothly blend the target and source faces.
One of the major strengths of this software is its flexibility, allowing users to create high-quality deepfake videos using a variety of techniques like face swapping and facial animation. 
On the flip side, while DeepFaceLab offers many advanced features and customization options, it may not be the most user-friendly app for beginners. Users may need to have some technical knowledge of deep learning to get the most out of the software. 
In comparison to other similar deepfake programs, DeepFaceLab offers more control over the final output and is better suited for more experienced users.
Synthesia Method: Highest Quality and Most Expensive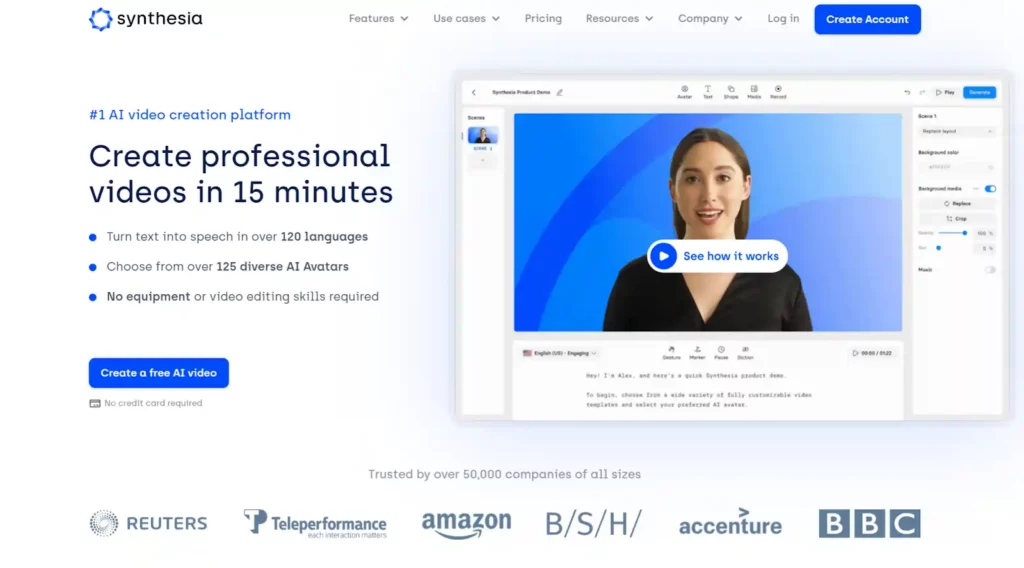 Synthesia is an innovative AI video creation platform that can be used to create deepfake videos. Unlike other deepfake apps that focus on manipulating pre-existing footage, Synthesia also creates videos from scratch, allowing users to generate unique content quickly and easily.
It is a great option for business owners looking for faster and more cost-effective ways to make promotional videos, tutorials, and presentations. You can even change the background, add subtitles, video clips, and choose from a variety of characters and voices to really personalize your video.
One of the key strengths of Synthesia is its user-friendly interface. There are 70+ avatars you can choose from in 65+ languages. And the best part? You don't need to be a tech guru to use it. Just select a template, edit your script, choose an avatar, then publish and let Synthesia's advanced AI algorithms do the rest.
While Synthesia is a great platform for creating deepfakes, it does have its limitations. One of the main weaknesses of Synthesia is its limited control over the final output. Users cannot directly edit all the facial expressions or movements of the characters, which may be a downside for those looking for more technical customization options. 
Synthesia's pricing may also be a bit of a buzzkill for some users. The personal plan package costs $30 and only includes 10 video credits per month, with limited features. So if you're planning on creating a deepfake masterpiece every day, you might need to dip into your life savings. 
For big spenders like large companies and brands, Synthesia offers a corporate plan but you'll have to book a demo with them to discuss your specific needs. 
Reface Face Swap Video App offers a range of features that make it easy for anyone to create a deepfake video that looks realistic and convincing.
The Reface app works by mapping your selfie onto another person's face. The app uses advanced facial recognition technology to match your demeanor and movements to the person in the video.
One of the biggest strengths of Reface is its ease of use. With just a few clicks, you can create a hilarious meme or a video you can share with your friends and family. Plus, the app is available for easy download on both Android and iOS devices, making it accessible to anyone who wants to give deepfake creation a try.
However, it's important to note that Reface is not suitable for high-level deepfake creation. The app is geared towards amateur users who are looking to create fun and lighthearted videos, rather than serious or commercial deepfakes. If you're looking to create more upscale deepfakes, you'll want to look elsewhere.
Deepswap Method: Best For Content Creators, Not Suitable For Advanced Deepfakes
DeepSwap is known for its user-friendly interface and powerful algorithms that allow users to easily create their own deepfakes. If you're a content creator or a social media influencer, DeepSwap makes it easy to create custom deepfakes in a matter of minutes.
To create a deepfake with DeepSwap, all you need to do is upload a picture of yourself and select the face you want to swap with. The tool then matches your features with those of the other person in the shot. The result is a realistic loking synthetic video.
DeepSwap is designed for beginners and doesn't require any technical knowledge or programming skills. Additionally, the pricing plans are cost-effective, with options for monthly or yearly subscriptions starting at $9.99/month and $49.99/year for the first year, then $99.99/year. 
The main weakness of DeepSwap is that it's meant for light deepfake projects. Users looking for more control over final output need to consider other options.
To create a deepfake video using Deepfakes Web, users can upload a video and images of the person they want to replace the face with. Deepfakes Web will then take a couple of hours to learn and train from the video and images. Once the model is trained, swapping the faces takes another 30 minutes.
The free version of Deepfakes Web can create a deepfake video in around 5 hours. If you're feeling impatient, you can always opt for the premium version and get your deepfake video in just one hour.
However, the premium plan, which costs $19 per month, can only be used for up to 5 videos. Each additional hour of use incurs a fee of $4 which is atributed to the cost of "Cloud Usage Rights". 
Deepfakes Web produces highly realistic deepfake videos. However, one major drawbackis the amount of time it takes to render the data. Waiting for up to 4 hours can be time-consuming, and some users may need their final video at a faster pace.  
Additionally, the premium plan's cost may be a deterrent, especially for those who plan to create a large number of deepfake videos.
How Dangerous Are Deepfakes? 
Deepfakes are a technological double-edged sword. As much as they have significant positive uses like in the fields of healthcare and education, they can pose serious dangers when misused. Deepfakes in the wrong hands have the potential to spread misinformation, manipulate public opinion, and harm individuals by damaging their reputation or privacy. 
Additionally, deepfakes can be used for malicious purposes, such as blackmail, fraud, or even political scandals. Trust becomes a rare commodity in a world where anyone can be turned into a puppet on a digital string. .
Can I Get Sued for Using Deepfake?
Yes, using deepfake can get you into legal trouble if misused. While creating deepfakes, there are a couple of general rules you should follow. Firstly, it is crucial to obtain proper permissions and consent from individuals whose likeness or voice you plan to use. 
Respect privacy rights and adhere to copyright laws by using only content you have the right to access and modify. Additionally, be transparent and clearly label deepfake content as such to avoid misleading others. Lastly, stay informed about the legal landscape surrounding deepfakes in your region, as regulations and laws are evolving. 
If you have concerns, consult with legal professionals specializing in intellectual property and privacy laws to ensure you stay on the right side of the law.
How Good Are Deepfakes These Days?
With the current buzz around AI, deepfakes have become remarkably sophisticated in a short period. Can we spot the deepfakes today? Well yes, but it might be a tough nut to crack. While there are some telltale signs that experts can analyze to identify deepfakes, the average person may struggle to detect them. 
As deepfake technology improves at an exponential rate, it is crucial to raise awareness, develop detection methods, and promote responsible use to mitigate the risks associated with deepfakes.
---
Join our newsletter as we build a community of AI and web3 pioneers.
The next 3-5 years is when new industry titans will emerge, and we want you to be one of them.
Benefits include:
Receive updates on the most significant trends
Receive crucial insights that will help you stay ahead in the tech world
The chance to be part of our OG community, which will have exclusive membership perks