What are NFTs? Why do we call them non-fungible tokens? And what does that even mean?
These are some of the questions people new to blockchain and crypto typically ask. But if Beeple's artwork collage could fetch $69 million while the cheapest Bored Apes were valued at $430K each at one point, who cares what they are? Right?
Newbies come to the space for various reasons, but the vast majority come here to make money and build connections.
Some are driven by a desire to support artists and see them grow, but these types are scarce. But that's okay.
Let's be real. The money you could make here is nothing short of appetizing. You could literally 100x your capital in a span of days or weeks. Who wouldn't want that? There have been numerous opportunities to make life-changing gains, and undoubtedly, more is still to come in this nascent industry.
The catch is that making consistently large returns in this space requires knowledge and experience. You'll need to determine which projects or artists have a higher probability of 'making it' and invest accordingly.
If you're new, then I suggest you start now while it's early. Build the foundation first, then you can start making moves. This post can serve as your NFT bible as you dip your toes into the world of NFTs, web3, and the metaverse.
What is a Non-Fungible Token (NFT)?
An NFT is a type of digital asset that represents ownership of unique items, enabling the tokenization of just about anything, including artworks, collectibles, videos, game items, real-life tangible items, and much more, which are all secured on a blockchain: a type of distributed database.
Any file can literally be minted as an NFT, and you can mint as many copies as you like, but each will always have a unique signature that separates it from the rest. Blockchain's immutability feature is designed to prevent anyone from modifying its ownership records.
The market value of an NFT is associated with multiple factors, including the digital file it references, its community, as well as its present and future utilities.
Why are NFTs Important?
NFT technology offers a new paradigm of creative expression, empowering artists, brands, and other types of creators to bring their imaginations to life in the most authentic way possible. Armed with blockchain's programmability, NFTs provide new properties for creators that were never possible before, such as digital scarcity, perpetual royalties for all resales, added utilities, and many more.
What are NFTs Used for?
NFTs have brought a revolutionary opportunity for artists, content creators, brands, and businesses to monetize their products and/or services in a new model, integrating with other web3 technologies. The use cases of NFTs are growing by the day, some of which have yet to fully materialize while others have already proven their concept. Let's explore some of the applications of the technology.
Digital Art
Digital art is the most common use case of NFTs (overlaps with collectibles), accounting for the vast majority of its market share. This comes with no surprise considering that the technology has solved digital art's long-standing obstacle: scarcity. While anyone can look up a particular NFT on the blockchain and download/save its represented image, no one can prove that they own the original artwork without owning the NFT itself.
If you're not convinced that digital art can be made scarce, see our copy/paste argument section.
Digital art has been made easier to authenticate, even more so than tangible artworks. This is nothing short of revolutionary and is partly the reason why the valuations of some pieces have reached astronomical levels. That, and the fact that it has created a new dimension of connection between the artists and their collectors/fans, providing value beyond the attached artwork.
Some examples of digital artworks include GIGACHAD by Beeple, Fragments of an Infinite Field by Monica Rizzoli, and even collections like DeGods that have an aesthetic appeal despite also having another utility.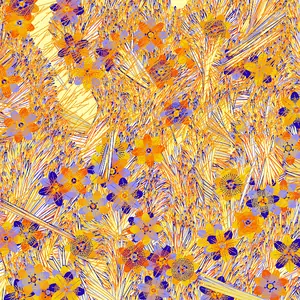 Digital Collectibles
Reminiscent of baseball cards, stamps, antiques, and other relics, NFTs are now the new trend in the digital age of collectibles. While a few of them may represent real-life objects (physical NFTs) too, most NFTs only exist on the blockchain, where all their records are stored; unchanging. Like digital art NFTs, collectibles are driven by scarcity and collective interest.
There is a major social aspect to this phenomenon since a collectible's value is determined by the individuals in a collective interest group. And holders typically want it for different reasons. Some would want them purely for the aesthetics, others for the historical significance (e.g. first collection created on a particular blockchain), some for flipping, while a few might be more interested in the exclusive access to other members of the collectible's community.
For instance, owning a Bored Ape makes you a member of the elite BAYC community, which would cost roughly $190K to a million dollars (could be more), depending on the rarity. This is similar to how, in the past, commoners who had made fortunes used to decorate their homes with antique artifacts to help elevate their social class, and hopefully, gain acceptance into the elite circles or even the ruling class.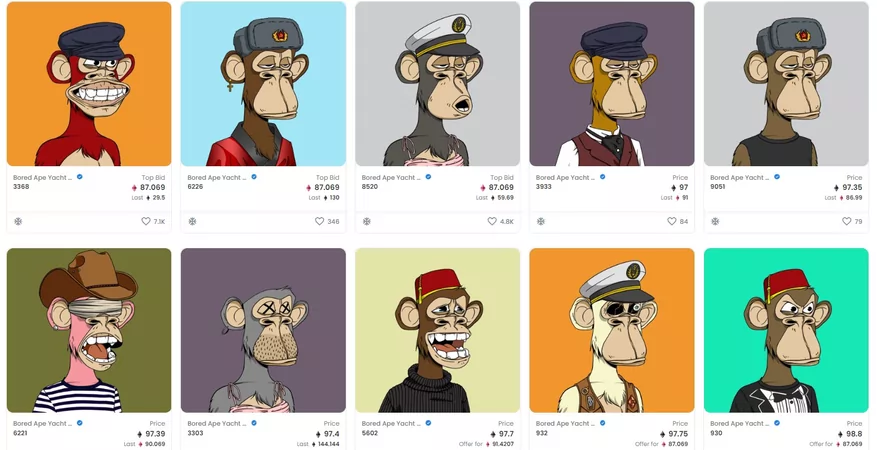 At present, many newcomers are willing to spend $200K+ on a Bored Ape, just so they can network with other holders (some of the top whales and developers in crypto) who could potentially bring value to them.
The major difference between traditional and NFT collectibles is the programmability aspect of the latter, which offers more leeway in providing value to collectors even beyond the social and aesthetic facets. For instance, The Stoned Frogs collection intends to program a dividend-sharing mechanism that automatically distributes the profits made by its cannabis coffeeshop to all holders of its NFTs.
Other collections include Cets on Creck, Invisible Friends, and Neonz.
Other Artforms
NFT art is not limited to digital paintings. It could include music, photography, comic books, novels, and many more. For example, Linkin Park's lead vocalist Mike Shinoda released his NFT mixtape collection Ziggurats in January 2022.
Play-to-Earn Gaming
Gaming is another proven use case of NFTs, as evidenced by Axie Infinity's over 2 million daily active users. Gamers can not only earn money by playing games, but they will also fully own the avatars and items they earn or buy and be able to trade them on secondary marketplaces, allowing them to monetize their gaming skills to the fullest extent.
Game publishers used to get the largest share of the profits, followed by the developers, leaving gamers with little or nothing besides the satisfaction of playing. While gamers have been okay with this in the past, the new NFT gaming model, called play-to-earn (P2E) or GameFi, is set to disrupt the traditional gaming market this decade by empowering the average player.
The transition won't be difficult considering that gamers are already familiar with the common aspect of NFTs, such as digital items, rarity, cosmetic vs utility, tokens, trading, etc. Rarer items typically fetch higher prices, but the visual appeal will also be another factor in determining value.
And this is just the beginning.
While Axie Infinity has become a behemoth of a platform and leads the charge in the P2E space, it can't hold a candle to traditional titans like Blizzard and CD Projekt RED when it comes to creating top-quality AAA games. It's just hard to substitute decades of experience.
Fortunately, the big guys are coming to the NFT gaming world.
Epic Games, the company behind Fortnite, has raised $2.2 billion in 2022 to build its metaverse while Nintendo is still considering it. Ubisoft, on the other hand, has already dabbled with the technology, albeit hastily, which resulted in a flop of its Quartz NFTs, which were airdropped for free to players of Ghost Recon Breakpoint. Nevertheless, this hasn't deterred their interest in the technology as they openly promised: "future drops coming with other games." Electronic Arts also once called NFTs the "the future" of the gaming industry.
When one of these giants decides to launch their very own P2E game, that will likely be the tipping point that could compel all gaming conglomerates to follow suit or face obsolescence. But this is probably a few years away, given that game development is a slow and rigorous process.
Other top P2E games include Aurory, Farmer's World, and Alien Worlds.
Virtual Real Estate
A metaverse is a programmable virtual environment where users can explore, socialize, play games, and attend virtual concerts; the use cases are limitless, really. NFTs are a foundational component of metaverses, allowing users to fully own their virtual assets, including real estate, which come in the form of land parcels, buildings, stores, etc.
While the hardware and software infrastructure of virtual worlds are fairly immature, there is a gold rush in metaverse real estate today, with several major players like Andreessen Horowitz and Animoca Brands spending millions on this new 'intangible' asset class, whose valuations are frequently questioned by critics. However, major virtual real estate investors justify their purchases with the notion that the metaverse will one day become a major part of the world economy.
In fact, Mark Zuckerberg believes that the economy for creative work will be even bigger in the metaverse than in real life.
Tokens.com CEO Andrew Kiguel openly stated that buying land parcels in The Sandbox and other metaverses is akin to "buying land in Manhattan 250 years ago as the city [was] being built."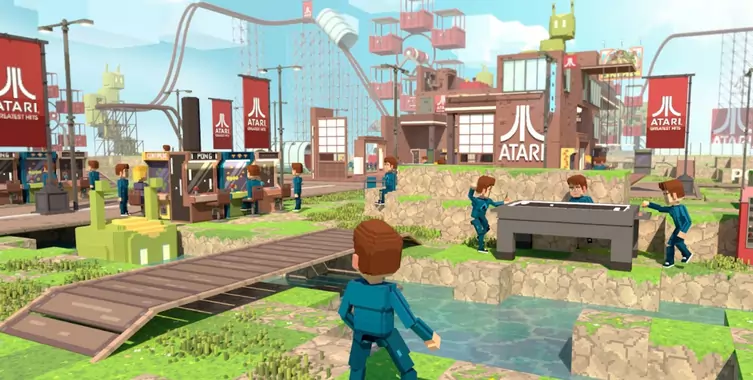 While we can't truly predict with certainty what the metaverse of the future would look like, we can tell as early as now that it will have immense commercial opportunities.
Domain Names
NFT-based domains are domains that run on a public blockchain that offers users complete ownership and control over their websites on web3 instead of relying on centralized servers that can potentially shut them down if their content is deemed 'illegal'.
Not only will this provide users with more freedom over the contents to be published on their sites, but also allows them to use the NFT domain as their web3 identities.
An NFT domain can replace typical wallet addresses. For instance, it can allow me to change my wallet address, which looks like this: 0x137573966F341670g61637c1ca284DKc47C8caee, and turn it into something like metaroids.eth, which is a lot easier to remember. Furthermore, you can log into various dApps and blockchain platforms using your domain as your username.
And the best part is that you only have to buy a domain name once and it's yours forever, with no renewal fees whatsoever.
Some of the existing decentralized domain service providers include Unstoppable Domains on Polygon, Ethereum Name Service on Ethereum, Bonfida on Solana, and Polka.Domain on Polkadot.
Minting NFTs
NFT Minting is the process of publishing a digital file into a blockchain, where it can be stored, purchased, or traded. NFT creators may be artists, companies, organizations, or just about anyone who wants to create original works.
This doesn't mean that all NFTs are original and should be taken at face value, as there have been many cases of thieves stealing works made by other artists by simply minting them as their own. Fortunately, it's not too difficult to differentiate the legitimate ones from the fraudsters, as the latter usually have little to no reputation.
Alternatively, the term 'minting' also applies when a user 'mints' an NFT from a project that just launched. This happens when a mint is launched on a smart contract that automatically assigns ownership to those who mint.
For instance, the Dead Rejects collection launched on Magic Eden, allowing users to mint the NFTs. In this case, the first buyers are the original minters, not the creators. This is in contrast to the previous type of minting, where the creators do the minting instead of the users.
Essentially, the meaning of minting, which is to put a digital file into a blockchain, remains the same regardless of who is doing the act.
Royalties
When creators launch an NFT, not only can they earn from the first sale, but also royalties for all resales in perpetuity. Most NFT marketplaces offer flexible royalty percentages ranging from 3%-15%.
For instance, let's say I mint an NFT, set royalties at 10%, and list it on Opensea for 0.5 ETH. Then someone buys and sells it to another user for 1 ETH. Ignoring Opensea's fees in this instance, how much would I earn from that NFT?
The result: I get 0.5 ETH (original purchase) + 0.1 ETH (10% of 1 ETH) = 0.6 ETH.
And if others continue to buy, I'll earn 10% from the secondary sales forever as long as it is traded in a marketplace that supports creator royalties. As you can see, the potential earnings for artists are quite massive.
Note that not all NFTs have royalties encoded in their smart contract code.
Verifiable Scarcity
In the online world, scarcity is a notoriously difficult attribute to create since anyone can easily duplicate a digital file. But NFTs allow digital files to have verifiable scarcity and ownership on a blockchain.
Even if others copy a file of another NFT and mint it as their own, it still won't be universally recognized as the original copy. And the original owner can easily verify that by showing the timestamps of both NFTs, which can be viewed by anyone on a public blockchain.
What's the Difference Between an NFT VS Cryptocurrency?
Cryptocurrencies are fungible tokens while NFTs are non-fungible. Fungibility simply means that an asset can be interchanged with or have an equal value with another identical item.
As such, cryptocurrencies like Bitcoin, or even fiat currencies like USD, are considered fungible since they are mutually interchangeable with one another. One BTC will always be equal in value to one BTC no matter where you bought it.
This is in contrast to NFTs, which are designed to be unique. If you buy a Bored Ape, it won't be necessarily equal to other Bored Apes as each has varying rarities and personal appeal.
How Does an NFT Work?
NFTs are digital tokens that are secured on a blockchain like Ethereum or Solana, similar to cryptocurrencies. Each token has a unique identifier stored in it that prevents anyone from replicating it, even if they somehow acquire your digital file and mint a seemingly identical version.
When someone creates an NFT, a code in a smart contract is executed to assign ownership to whoever mints it. This code conforms to different standards of different blockchains. Let's explore these various NFT standards.
NFT Standards of Different Blockchains
Blockchains and their NFT standards
Where to Buy an NFT?
You can buy NFTs on various marketplaces, such as OpenSea, Magic Eden, Sorare, etc. But first, you need to decide on which blockchain you want to spend time on. Every blockchain has its own ecosystem of NFTs, somewhat like its own sub-niche. And you can't easily transfer these assets from one chain to another.
If you don't mind spending high transaction fees (ranging from $10-$100) and want to have access to the most coveted pieces no matter the price, then Ethereum NFTs might be suitable for you. But if you want to be frugal, we recommend you try out cheaper blockchains first, such as Solana, Cardano, Tezos, etc.
Please see the next section to learn how to buy the NFTs.
How to Buy an NFT?
If you want to buy an NFT, first you'll need a wallet that supports the blockchain of your preferred NFTs. Metamask is the most common type of wallet, but it's only suitable for Ethereum and Ethereum-compatible chains. Let's explore all alternatives.
Note that these are only our recommendations based on what's popular and heavily adopted by other users. There are more options if you dig deeper.
If you want Ethereum NFTs, we recommend you download Metamask wallet, put some ETH in it, and buy NFTs on OpenSea.
If you want Solana NFTs, we recommend you download Phantom wallet, put some SOL in it, and buy NFTs on Magic Eden.
If you want Tezos NFTs, we recommend you download Temple Wallet, put some XTZ in it, and buy NFTs at Objkt.
If you want Cardano NFTs, we recommend you download Nami or Yoroi wallet, put some ADA in it, and buy NFTs at CNFT.
If you want to NEAR NFTs, we recommend you download NEAR wallet, put some NEAR in it, and buy NFTs at Paras.
Non-fungible Token Naysayers
We can't have a complete NFT guide without covering all bases, and that includes arguments against the technology. NFTs are built to run on blockchains, which has inspired several detractors of its own in its nearly a decade and a half of existence.
Let's explore some counterarguments against NFTs.
The Copy/Paste Argument
NFT critics commonly say that NFTs have no value because they can easily be replicated by means of downloading their underlying digital files. But if you think deeply about it, any painting, whether digital or physical, can easily be replicated with today's technology.
Take the famous Mona Lisa, for example, which has dozens of replicas across the world. And you can download a printable version on Wikipedia and potentially hang it on your wall for everyone to see. But no matter what, it will always be a replica.
The same is true with NFTs, only they are a lot easier to verify, which makes the copy/paste argument even more absurd. There is currently a digital art renaissance in the space, albeit with some cash-grabs and copycats, and nobody truly knows how valuable these early pioneering pieces will be in 10-20 years. But make no mistake, copy and paste won't make a dent in the grand scheme of things.
Lastly, and perhaps the most important element here, is that NFTs are programmable, which means that their value can go beyond the digital files they represent. For instance, some NFTs can give you access to exclusive online or offline groups; there is no way a copy-pasted jpeg can replicate that value.
Stolen Art
It is true that there have been cases of thieves creating NFTs out of artworks made by other artists. This isn't something new, but with the wide popularity of NFTs, it has become far more lucrative for copyright violators.
While it is definitely a cause for concern, there are actually existing laws that legally protect the works of artists. If you ever spot any artwork being peddled by anyone but the original artist, NFT or not, you can file a Digital Millenium Copyright Act (DMCA) takedown notice against the platform that sells it.
Centralized Server FUD
One vulnerability that others point out is the centralized storage of most NFTs despite being touted as a decentralized asset class. And for once, the naysayers have finally made a claim that has substance. As it turns out, many NFTs don't share the same qualities of immutability and censorship resistance as prominent cryptocurrencies like Bitcoin and Ethereum.
NFTs are tokens with metadata that are stored in a blockchain. These metadata are simply lines of code that link to the 'real data', the digital files they represent. The files, which could be an image, video, audio, etc., are usually stored off-chain, meaning outside a blockchain.
Centralized off-chain storage is the weakest link in this ecosystem, which we need to address. Many NFTs simply point to an HTTP URL somewhere on the web. But if that server goes down for any number of reasons, the data could be deleted or corrupted, destroying the integrity of the NFTs. In cases like these, the NFTs could display a 404 error instead of the image it represents.
Fortunately, there are multiple solutions being proposed. According to NFT.Storage, one of the companies innovating how NFTs are preserved, suggests that a maximalist approach would be most optimal. It recommends that initially, we must utilize the InterPlanetary File System (IPFS), a more robust layer than HTTP, to place a cryptographic hash on NFTs, ensuring that the metadata isn't corrupted no matter what.
Then we take advantage of multiple storage paths in parallel, using blockchain protocols optimized for data storage, such as Filecoin and Arweave.
This is by no means the complete solution. There are many nuances involved, but the main takeaway is that the industry is working its way to delivering not only a more decentralized approach to storing NFTs, but also a reliable and sustainable one.
Environmental Impact of NFTs
People dismiss NFTs as bad for the environment due to the fact that NFT transactions, the act of minting these assets or transferring them digitally from one place to another across a blockchain, costs a lot of energy. While this is true for most proof-of-work (PoW) blockchains like Ethereum, almost every alternative chain is much less energy-intensive.
Therefore, if we want to have a factual discussion regarding the carbon footprint of NFTs, it only makes sense to leave out proof-of-stake (PoS) networks like Solana, BNB Chain, Cardano, NEAR, etc., which produce a small fraction of ETH's energy requirements. Furthermore, there has been no evidence that indicates that PoS chains produce enough carbon footprint to harm the environment.
Let's go back to ETH, the big one.
Minting one NFT on Ethereum is equivalent to roughly nine days' worth of electricity used by an average household in the U.S. Assuming these figures are true, then yes, Ethereum's environmental impact is not good for the planet.
But this doesn't mean we should stop using it altogether considering that the protocol is designed to transition into a more sustainable PoS consensus mechanism. This has been decided since day one, as written in the original Ethereum whitepaper. And the Ethereum foundation, as well as the ETH developers, are continually working on this goal as you read this blog.
For now, Ethereum will have to take the heat until it can fully complete its transition.
---
Join our newsletter as we build a community of AI and web3 pioneers.
The next 3-5 years is when new industry titans will emerge, and we want you to be one of them.
Benefits include:
Receive updates on the most significant trends
Receive crucial insights that will help you stay ahead in the tech world
The chance to be part of our OG community, which will have exclusive membership perks