Clay Nation (CLAY) is a collection of 10,000 algorithmically-generated handcrafted clay avatars generated on the Cardano blockchain. CLAY breaks away from the typical digital art approach as it brings to life the classic Nightmare Before Christmas/Wallace and Grommit-esque characters that look intensely familiar but with a blockchain twist.
Clay Nation had a mint price of 38 ADA, and was the first handicraft generative collection on Cardano that aims to build a metaverse called the Clayverse with collaborations with popular figures like Snoop Dogg, Champ Medici, and pop-punk band Good Charlotte.
When purchasing a Clay Nation NFT, buyers can access the molded Clayverse with full-body 3D avatars.
The Vision and Team
Clay Nation aims to bridge the gap between Cardano and the rest of the world by creating a path cemented by fundamental partnerships with real-life events, as well as virtual connections. The ultimate goal is to reach an audience past the typical NFT scene and diversify to include other people that aren't your typical collectors. In other words, going mainstream.
Clay Nation also has an initiative called "The Clay Way," which donates to over 20 charities with over $44K donations made as of press time.
The clay-themed project was founded in April 2021 by the UK-based duo Isobel Robson and Lenna Onto with key members like sculptor and animator @joetheclayy, and community manager @LallyMcClay.
The project began with the launch of limited edition Clay Mates, making the first NFT drop on April 17, 2021. After successful drops of Clay Mates Season 1 and 2, it started exploring the idea of molding clay as NFT Pfps, which led to the birth of Clay Nation.
The team partnered with Good Charlotte, a legendary American punk-music band, which became an exclusive benefit for Clay Nation holders and showed the world the potential of Cardano NFTs.
Lore
Instead of making their own stories, Clay Nation encourages participants to submit Pitches for Clay Nation's lore.
Pitches are auxiliary NFTs that serve as plots of land with stories attached to them. These Pitches are then voted on and rewarded. Upon submission, they can be viewed via their coordinates on the Clay Nation Holders Map.
When a Pitch is approved (via vote), the map shows the owner's address and the listing data if the Pitch is listed on JPG.store.
The Clay Nation Token ($CLAY)
$CLAY is the governance token of Clay Nation and was built to maximize its utility and foster an ecosystem of engaging participants.
The max supply of $CLAY tokens is 2.5B. Per its allocation, there was no public sale of $CLAY tokens, and they will only be brought into circulation through the streams listed below:
Development – 32%
Holder and community contributor rewards – 20%
Team – 18%
DEX farming and liquidity – 15%
Land sale bonuses – 10%
Staking – 5%
$CLAY tokens will be gradually integrated into circulation over the years to encourage growth and provide benefits for the community of Clay Nation.
The $CLAY token is listed on Miniswap and Muesli Swap.
NFT Holder Benefits
The project devised an incentive to encourage holders through a 15% allocation of $CLAY over three years. The incentive is split between Clay Nation, Clay Nation x Good Charlotte, and early Clay Mates NFT holders. This will increase the token supply in circulation by about 125,000,000 $CLAY annually.
For Clay Nation and Clay Nation x Good Charlotte, Clay color is expected to influence the distribution of the $CLAY token, with rarer colors expected to receive higher allocations. Holder allocation is expressed in the Daily $CLAY Reward (DCR) and Yearly $CLAY Reward (YCR = DCR x 365).
How to Claim $CLAY for Holders
The claiming process involves a simple four-step action plan.
Send your votes to help shape the ecosystem
Initiate the "baking" process to start claiming the tokens
Bake for two weeks
Get the full allocation of $CLAY tokens depending on your NFT
During the two-week "baking" period, the NFT cannot be moved, sold, or listed until the end of the baking period to receive the full allocation. This process is called non-custodial baking, meaning the owners' assets are not locked and will remain in their wallets until the baking period is finished.
If owners opt out of the baking period before the two-week span has finished, they will no longer be entitled to the full rewards.
Clay Stake Pool
Clay Nation has a stake allocation of 5%, and the bonuses are determined by $ADA staked x epochs since the last claiming period. The $CLAY allocation can be redeemed despite the delegator being a clay NFT holder or not.
Interested parties can also stake their $CLAY tokens with $ADA on the $Clay Cardano Stake Pool. Those that delegate to the $CLAY stake pool while holding $CLAY tokens or have unbaked $CLAY attached to their NFT will get additional $CLAY rewards.
The maximum distribution per epoch for the staking rewards is 500,000 $CLAY.
Under Clay Nation's ethos, it has donated over $5,000 from pool rewards to charities focused on the power of music and its help to disadvantaged communities.
Clayverse
Clay Nation describes the Clayverse as an upcoming virtual festival and events environment with an inclusive space for people to hang out and explore experimental surroundings.
Long term, they plan to open their doors to be able to expand into hosting virtual and physical arts and cultural events that can be accessed by holders of the clay NFTs and those with guest passes.
The Clayverse is divided into three parts: Sonic Village, Underworld, and Baked Nation.
Sonic Village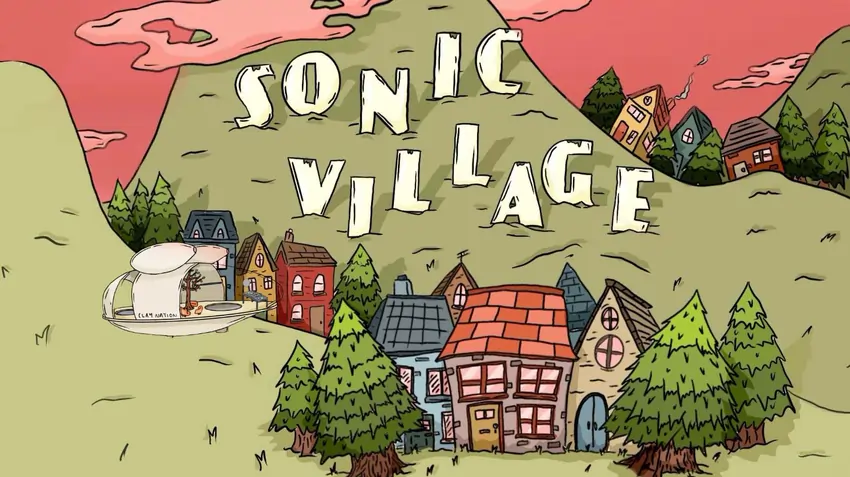 Sonic Village comprises 10,000 total pitches and is described as the "Home" of Clay Nation. This part of Clayverse is located in the center of the map and will establish itself as the main hub of activity within the Clay metaverse.
This part of the Clay Nation metaverse is sunny and inviting and comes with a lot of greenery and flowers growing in the wild.
Underworld
The Underworld is described as an unearthly and mysterious zone, which draws huge inspiration from the collaboration with Good Charlotte. The Underworld comprises 9,427 pitches to date.
For clay owners that want that gothic Clay-vibe, this place is perfect with its scorched stones, cracks, and skulls lying around.
Baked Nation
As the largest plot of land, Baked Nation comprised 12,600 pitches and was created in collaboration with Snoop Dogg and Champ Medici. The Pitches for Baked Nation are expected to be scattered around the central hub owned by the development team in partnership with Snoop, Champ, and their people.
Clay Owners want that scorching heat with smoke blowing from the ground, this part of the Clayverse comes with cacti, orange earth, and smoke from holes in the ground.
---
Join our newsletter as we build a community of AI and web3 pioneers.
The next 3-5 years is when new industry titans will emerge, and we want you to be one of them.
Benefits include:
Receive updates on the most significant trends
Receive crucial insights that will help you stay ahead in the tech world
The chance to be part of our OG community, which will have exclusive membership perks