If you are into cryptocurrencies/NFTs or have discovered them recently, there is a non-zero chance that you've heard the abbreviation CT before. CT stands for Crypto Twitter, where the vast majority of crypto enthusiasts hang online.
Anyone virtually interested in crypto, blockchain, web3, or NFTs definitely needs to at least consider being part of this community. And if you want to be relevant, it is a must.
This guide is designed to give you a glimpse of what Crypto Twitter is like and what you can get out of it.
What is Crypto Twitter?
Crypto Twitter is a sub-community on Twitter composed of developers, investors, and enthusiasts who regularly discuss cryptocurrencies and other forms of blockchain technology. Through the years, CT has formed a culture centered around the emergence of crypto assets and their roles in driving innovation, financial freedom, as well as the gift that appears to keep on giving: high-stake speculation opportunities.
There are two main aspirations of CT: wealth and innovation. Many want to be financially free while others want to build something meaningful. Most community members have a bit of both in them, it seems.
This is partly due to the nature of the technologies being revolutionized by the industry, which are mostly slated to be game-changers in finance, governance, and digital property.
Crypto Twitter sits at the crossroads of various subsectors across the blockchain industry with overlapping subcommunities, including decentralized finance (DeFi), non-fungible tokens (NFTs), web3, GameFi, SocialFi, and a whole lot more. As such, CT has developed to become a breeding ground for innovative ideas, project collaborations, heated debates, social initiatives, and all manner of caffeine- and cannabis-induced degeneracy (you'll see what we mean eventually).
The best words to describe CT are fun, euphoric, crazy, eccentric, treacherous, and greedy. Maybe you can add more to that list once you become a member.
What Goes On Crypto Twitter?
On CT, people start the day by saying one word: gm.
GM stands for good morning, a greeting commonly prevalent in the NFT space that has spread to other crypto sectors. But if you stay in the space for more than a week, you'll find that GM is also a way to signal to the world that you are part of the web3/crypto industry, because everyone else says it.
If someone on Twitter says gm, you usually have to say it back. We don't make the rules.
Twitter is ground zero for both significant events and normal day-to-day operations across all sectors in the blockchain sphere, from major project announcements to protocol hacks and exploits, to squabbles between various crypto enthusiasts and communities. You name it.
If a news story involves web3 assets in any way, you'll likely see it on Twitter first before traditional media even hears about it.
Crypto Twitter also boasts several independent influencers and journalists who share their views through tweets and Twitter Spaces, creating a more decentralized informational environment where different views are considered. The catch is that it is up to individual users like us to discern the difference between sound advice and "noise".
Like most Twitter sub-communities, there is a lot of politicking involved. CT is chuck-full of personalities spitting nonsensical or misleading verbiage to further their personal agenda. Some people praise a particular crypto token or project for X and Y reasons when in reality, they only do it because they have a vested interest and are looking for a good exit (be able to sell assets at a high price).
Overall, CT is a mixed bag.
The best analogy for it is that of pirate-infested seas. There are dangers that lurk everywhere, some even hiding in plain sight amongst "friends". But there are also treasures that await you in your journey. You just have to work hard and be patient in order to achieve your goals, whether that be riches or the opportunity to be part of something bigger than yourself.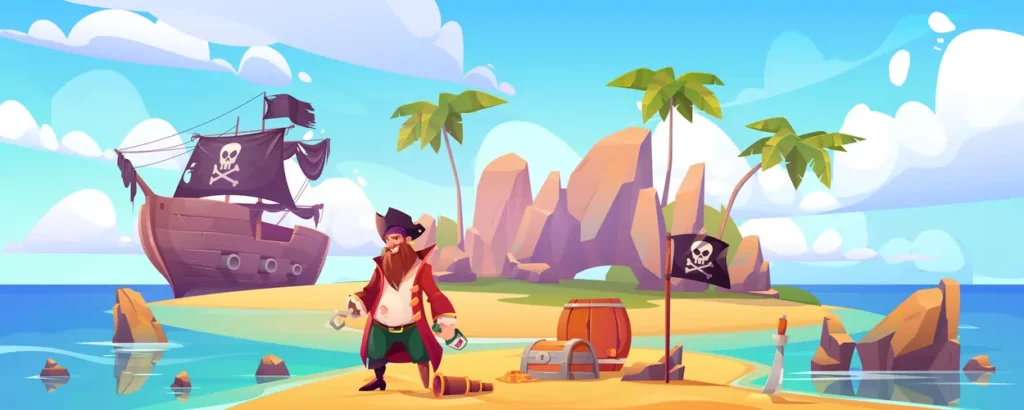 Twitter has massively helped scale blockchain communities organically at a global scale. It's safe to say that Twitter has been good for crypto throughout the years. The industry would likely not have evolved on the same level without it.
What's In It For You?
The only way Crypto Twitter can benefit you is if you allow yourself to fully immerse in the blockchain or web3 industry. CT, after all, is a community of crypto enthusiasts.
Here's why CT might benefit you:
A sense of belonging
Being a crypto investor/enthusiast is lonely for many people, especially if it's not a bull market and numbers aren't going up. There aren't a lot of people that can hold their own while conversing about Bitcoin, NFTs, and the metaverse among family and friends. While this is slowly changing over time, an online community of like-minded individuals is essential to keep yourself sane for now.
The markets can be brutal, but if you have friends to share the journey with, even if you don't meet them IRL, even your darkest moments won't feel so bad. No person is an island, and trying to make it in the industry alone is tough. But thankfully, it's easy to make friends in CT.
For starters, if someone tweets GM, you say it back.
Access to experts in different fields
Crypto Twitter is where you'll find world-class cryptographers, esteemed developers, investors, industry titans, economists, and modern-day philosophers sharing their thoughts with the world. If you want to make it, it helps to "stand on the shoulders of giants."
Whatever your goals are, there is much to gain from the advice of the greatest thinkers in the industry.
A fresh source of news
Another major advantage of being a part of CT is seeing important news before the world even catches up. This allows you to act quickly and come out on top of certain events, whether they be negative or positive.
For instance, let's say a coin you hold falls victim to a DeFi exploit and you saw the project's announcement on Twitter two minutes ago. Knowing that the price of the coin will substantially drop by the time news media outlets report the situation, you have the opportunity to immediately sell them and avoid losses.
On the flip side, if there is a bullish announcement that could raise the price of certain assets, you can buy those assets very quickly before they pump.
Build an audience easily
If you're tired of living in the shadows of giants, then perhaps you should become a giant yourself. It's no secret that the more followers you have, the bigger your influence gets (as long as your followers are not bots). Not only, that, but you can charge projects for simply retweeting them.
Obviously, you need to make a lot of friends in the beginning and give people a reason to rally to you. This can be done by sharing your analyses, promoting projects that truly bring value to the space, or doing something funny. CT has no rules.
As long as you can attract people to your brand or cause, you can build an audience on Twitter.
Networking opportunities
If you're building a project, then CT becomes a necessity, not a convenience. We never heard of any blockchain-based company making it without utilizing Twitter to spread the word. No matter how cool or innovative your work is, you cannot go at it alone.
At least not successfully. For a project to succeed, it needs an entire team of engineers, marketers, community managers, and moderators. And there is no better way to find the best people than networking on Crypto Twitter.
Crypto Twitter Users
If you want to be part of the crypto community on Twitter, there are the types of people you should be aware of. It is up to you to decide who to interact with, but it's important to have exposure to many of them so you can learn different viewpoints.
Builders
Builders are responsible for creating and developing web3-based products and services, including blockchain protocols, DeFi applications, NFT projects, games, infrastructure, etc. Builders are usually engineers, project founders, CEOs, and visionaries who bring value to the space through their projects.
Out of all the CT members on this list, being a builder is arguably the most taxing task of all, with all the responsibilities that one needs to take, manage, and execute. Thanks to Twitter, mortals like us can easily learn and reach out to these brilliant individuals and learn from their latest progress, arguments, and philosophies in the web3. 
One of today's most prominent builders is Vitalik Buterin, the co-founder of Ethereum, the second-largest blockchain in the world. Buterin's Twitter timeline consists of the latest Ethereum developments he is either working on or trying to bring awareness of. He also shares his philosophies and ideologies sometimes.
On Solana, founders Raj Gokal and Anatoly Yakovenko are also very active, sharing updates on the blockchain ecosystem and wearing various profile pictures of Solana NFT projects to show support. NFT project founders like FrankDeGods also actively share helpful information that benefits.
Whichever sub-communities you join, you'll find a lot of these visionaries and be able to interact with them for free.
Celebrities/Influencers/Marketers 
Influencers and Marketers are responsible for promoting web3 projects in the sea of competition. These days, creating a breakthrough project isn't enough, and builders often need social media influencers, public personalities, and sometimes even celebrities to promote their products or services. 
The likes of Kevin Hart, Snoop Dogg, Paris Hilton, and Jimmy Fallon have been very active participants of CT, especially when it comes to metaverse topics. What makes these stars valuable for web3 projects is their deeply-engaged and active followers, fans, and communities.
However, one should also be aware that celebrities are not experts in this field. Therefore, don't take financial advice from them. There have been many cases where celebrities have endorsed scam projects, such as EthereumMax, which caused the SEC to fine Kim Kardashian.  
Content Creators 
Content creators consist of article writers, YouTubers, streamers, Twitter thread writers, and even meme creators who create various types of media to bring awareness to projects or help the community.
We have to concede that paid (sponsored) content creators also exist in the space, but they are well aware that overpromotion will hurt their reputation and turn off readers. As a result, well-grounded facts and objective tones is a must for their work; otherwise, don't heed their advice.
The best content creators don't simply endorse projects but strive to educate people on what goes in the space, including the upsides, downsides, status quo, controversies, etc. It's hard to remain unbiased when money is involved, but it's important to follow only creators that care about their community and the space as a whole.
Moreover, their ability to offer an in-depth view of various crypto projects makes them an essential part of the CT space, giving investors a much-needed overview of what they need to expect. 
Since the concept of blockchain remains relatively new, education remains an essential component of crypto-based endeavors, making article writers a critical part of web3 projects. Meme creators, for their part, offer much-needed light and humor-filled content to offer crypto enthusiasts a breather from the day-to-day grind happening in the space. 
What's amazing about their memes is that they're not only funny but also loaded with important messages packaged as light-humored memes. These creators help make the crypto realm a more bearable space for everyone and prove that humor will always have a special place in CT. 
Analyst/Alpha Callers 
Analyst/Alpha Callers are responsible for updating the community about the current price charts of various cryptocurrencies and their possible trajectories. Like article writers, these people are also educators of the crypto space, but they are more focused on the price side of cryptocurrencies.
They are all about helping people maximize their gains in cryptocurrency trades. Crypto holders can look into their analyses to make the best possible decisions for their assets, of whether to hold, sell, or buy more at any given time. 
These analysts combine technical analysis, examination of past price patterns, market sentiment, and psychology to help discover the highest probabilities of profit with the most manageable risk levels.
Alpha callers exist in DeFi, NFT, or other subsectors.
Artist 
Artists create visual elements either for marketing purposes or for NFT artworks. This sector isn't only limited to seasoned artists but also to fan art creators and anyone who commissions for teams or individuals in the space.
If you are an artist or are looking for one, the best place to find them is in the NFT sub-niche since that is where they are mostly in demand. And if you're an art collector, you can also scour Twitter to find the best pieces, from the likes of titans like Beeple and Pak, or rising stars like Sue Anna Joe.
Watch Out for Scammers
Now, it's time to dwell on the "dark side" of CT to shed light on the "sixth" community member: the scammers. These types of users usually deploy an army of fake online identities and bots to operate various types of scams across Twitter. 
They are known to impersonate high-profile accounts like world-renowned technopreneur Elon Musk and Ethereum co-founder Vitalik Buterin. 
Knowing the most common types of scams could dramatically decrease the odds of you becoming a victim. Nine times out of ten, newcomers are usually the ones that fall prey to crypto frauds on Twitter, but even old-timers like Fxnction have had their wallets drained as well, so no one can be too careful.
---
Join our newsletter as we build a community of AI and web3 pioneers.
The next 3-5 years is when new industry titans will emerge, and we want you to be one of them.
Benefits include:
Receive updates on the most significant trends
Receive crucial insights that will help you stay ahead in the tech world
The chance to be part of our OG community, which will have exclusive membership perks