Where do you think this 19-year-old teen spent his Valentine's Day? 
Dining and sightseeing? That could be a waste of time. 
Instead, he preferred to be in his lab to make the final touches on a world-changing AI project. 
A breakthrough project that could soon change the entire medical industry. 
Not your typical teen, indeed. 
Whiz Teen at the Helm of MedARC 
Tanishq Mathew Abraham is a 19-year-old, 5th-year Biomedical Engineering Ph.D. candidate from the University of California, Davis.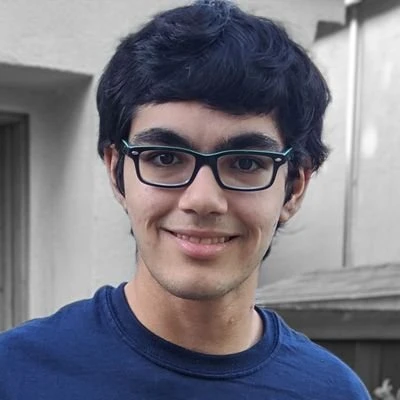 This brilliant teen recently launched an AI-powered healthcare system called Medical AI Research Center (MedARC). 
It is an initiative for open and collaborative research for artificial intelligence's applications for healthcare. 
MedARC aims to develop large artificial intelligence models like the wildly popular chatbot, ChatGPT. 
This AI chatbot arguably triggered the world's interest in artificial intelligence-powered services. 
In fact, one of the world's largest tech companies, Microsoft, jumped into the fray and fused ChatGPT into its Bing internet browser. 
But instead of merely integrating ChatGPT into medical services, MedARC aims to create its own one, which is specifically customized for medical services. 
Abraham believes that through this open collaboration, they could soon unlock a lot of ways to improve medical services through artificial intelligence. 
"I believe AI is the next frontier of medicine." 

-Tanishq Matthew Abraham, CEO of MedARC 

This would be done through sharing critical datasets and models, establishing a public community for contributions, and publishing the project's results. 
One of MedARC's upcoming projects include the application of Stable Diffusion for chest X-rays and fMRI-powered reconstructions of visual perceptions.
He also partnered with the highly-respected AI researcher and data scientist Jeremy Howard. 
The scientist believes that MedARC could finally deal with some of the key problems that slow down AI's application in the medical industry. 
Impressive Credentials 
Let's take a look at Abraham's impressive credentials, making him one of today's most accomplished teenagers in the field of artificial intelligence. 
First, he attained his biomedical engineering at the University of California, Davis, at the age of 14. 
Second, Abraham is one of the authors of the book "Artificial Intelligence and Deep Learning in Pathology".
Third, he is an instructor and researcher of a well-known AI course called "fast.ai.course".
Fourth, he's a part-time employee of Stability AI, the company that created Stable Diffusion, an AI-powered text-to-image platform. 
Fifth, Abraham also serves as a researcher for EleutherAI and CarperAI, which are both supported by Stability AI. 
Stability AI Supports MedARC's 
MedARC got a major boost to further its research through Stability AI's backing, which provides the project with funding, expertise, and computing power. 
Stability AI CEO Emad Mostaque believes that AI can soon make a great impact on the medical industry, just like it did on other industries. 
He added that both Abraham and Howard are "forces of nature," and the company believes in their passion and ability to bring innovation to the world's healthcare sector. 
You might also wanna read:
---
Join our newsletter as we build a community of AI and web3 pioneers.
The next 3-5 years is when new industry titans will emerge, and we want you to be one of them.
Benefits include:
Receive updates on the most significant trends
Receive crucial insights that will help you stay ahead in the tech world
The chance to be part of our OG community, which will have exclusive membership perks