Get ready to have your mind blown, because AI is revolutionizing the fashion industry in a way you never could have imagined. That's right, artificial intelligence is now being used to design fashion, and the results are nothing short of spectacular… and frightening.
From product development and design to supply chain management and retail operations, AI is making its mark on every aspect of the industry. But now, it's taking things to the next level by actually designing clothing that could take the world by storm.
Using the latest AI tools, Fabian Stelzer has created a series of stunning fashion trends for 2023 that are completely designed by free AI tools. With their beautiful and mesmerizing styles, these outfits could easily go head to head with the top fashion shows in the world, such as Paris Fashion Week.
Even the most ridiculous-looking outfits on the runway couldn't hold a candle to these stunning AI-generated getups. In fact, some may even say they're an improvement.
But don't let the visually pleasing aesthetics fool you – the themes and styles for 2023 seem to carry a sense of impending doom. While they may be pleasing to the eye, the getups seem to utilize depressing themes such as a recession, military garbs, and apocalyptic fashion (these weren't intentional). With everything going on in the world right now, some might see these fashions as prophetic.
However, some styles also appear magical and uplifting, like Hopecore, which boasts bright colors and a calm feel. Could this mean that there is still hope for 2023?
It's almost as if the AI is trying to predict something other than just fashion. What could it be trying to tell us? Only time will tell, but one thing is for certain: these AI-predicted fashion trends for 2023 are not to be missed.
To create these cutting-edge styles, Stelzer used GPT-3, an AI tool that generates human-like text, to predict the fashion trends of 2023 and generate a list of clothing styles. He then asked the tool to refine the ideas before using the generated text to produce images via Midjourney, an AI-powered system that allows users to generate images based on text prompts similar to Dall-E.
The result is a series of fashion images that are truly one-of-a-kind, and are sure to turn heads when they hit the runway.
Let's explore some of these styles.
Recessioncore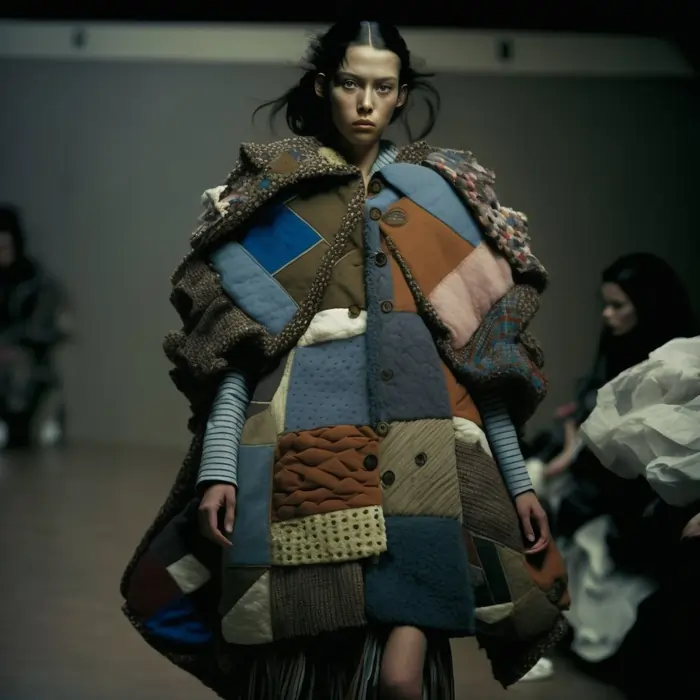 Prompt: Recessioncore: a new take on high-end fashion that incorporates the idea of 'making do' and self-sufficiency: repurposed fabrics & thrifted patches.
Dronecore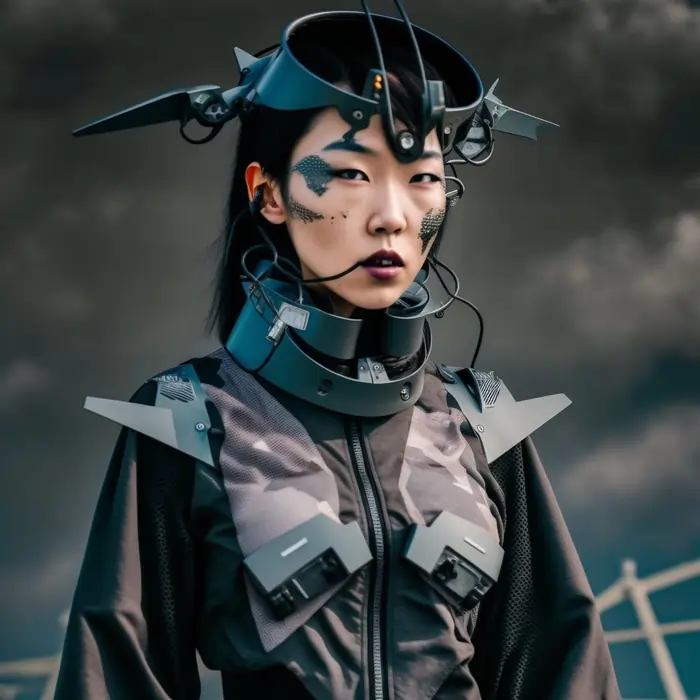 Prompt: Dronecore: this unique style takes its inspiration from drones and other aerial technology, creating a look that is both futuristic and industrial. Think sleek, aerodynamic lines, metallic colors, and high-tech fabrics. In terms of fashion, the Dronecore style incorporates cutting-edge materials and techniques to create outfits that are both functional and fashionable. Clothing and accessories are designed with an emphasis on form and function, with an eye toward performance and utility.
Sociomask (??) / Doomcore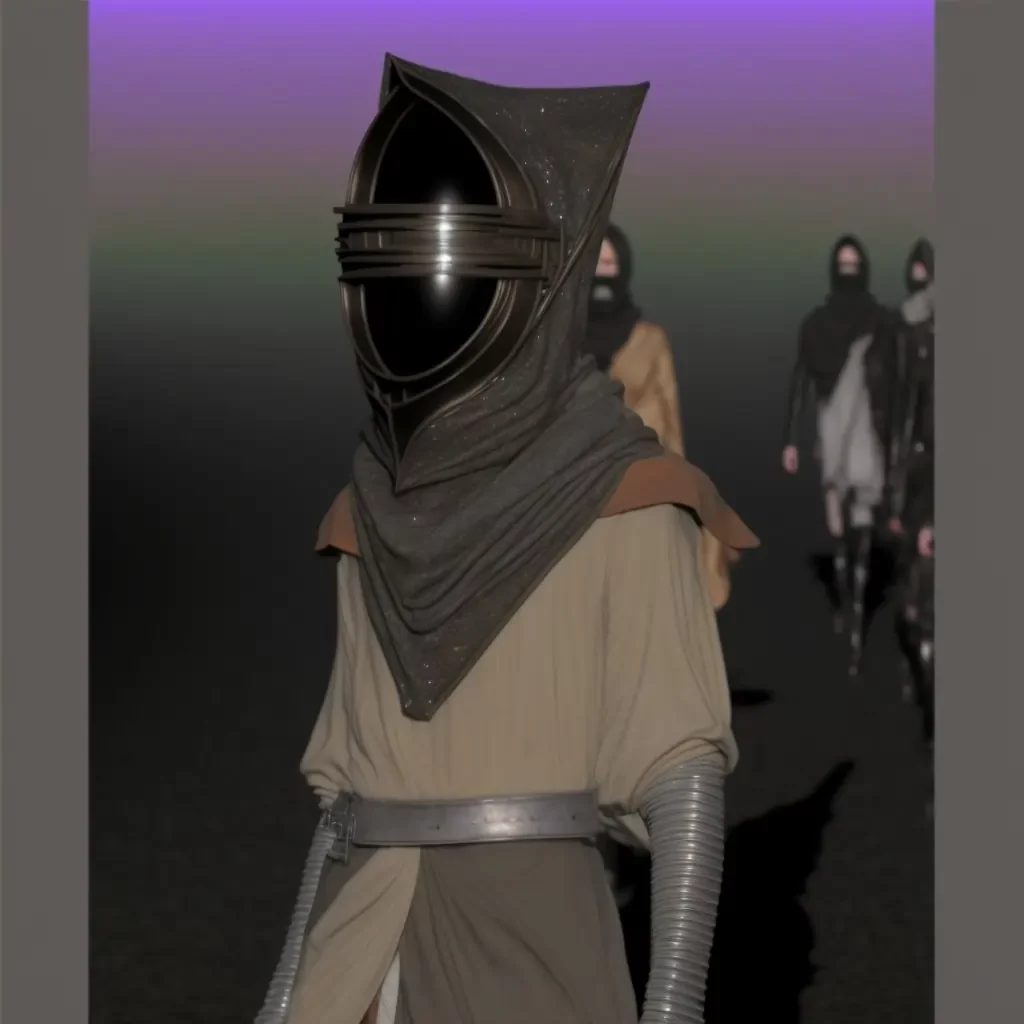 Prompt: Sociomask (??) / Doomcore: taking face masks and apocalyptic wear to the next level.
Hopecore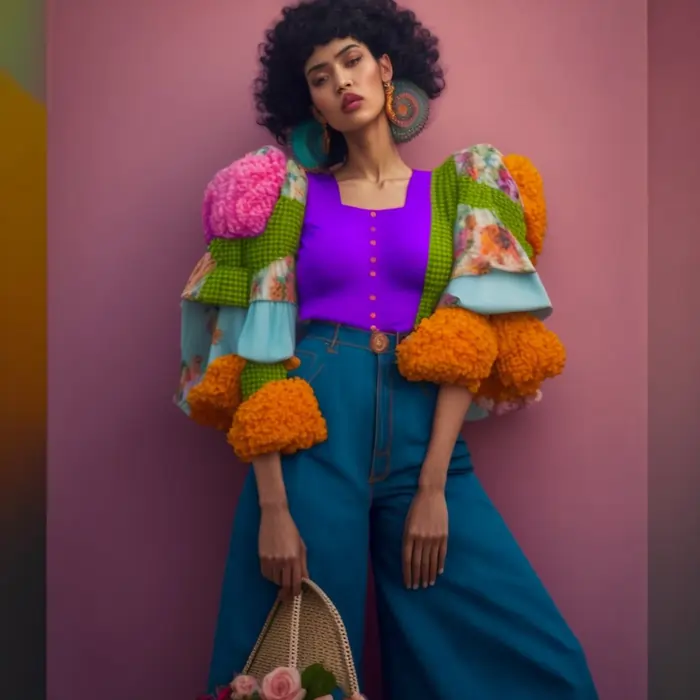 Prompt: Hopecore: a message of hope, with a focus on bright colors, romantic details, and uplifting statements. Floral print dresses, crop tops adorned with gems and frills and skirts with puffy sleeves will be popular, along with accessories like beaded bags and earrings.
Tarot-Core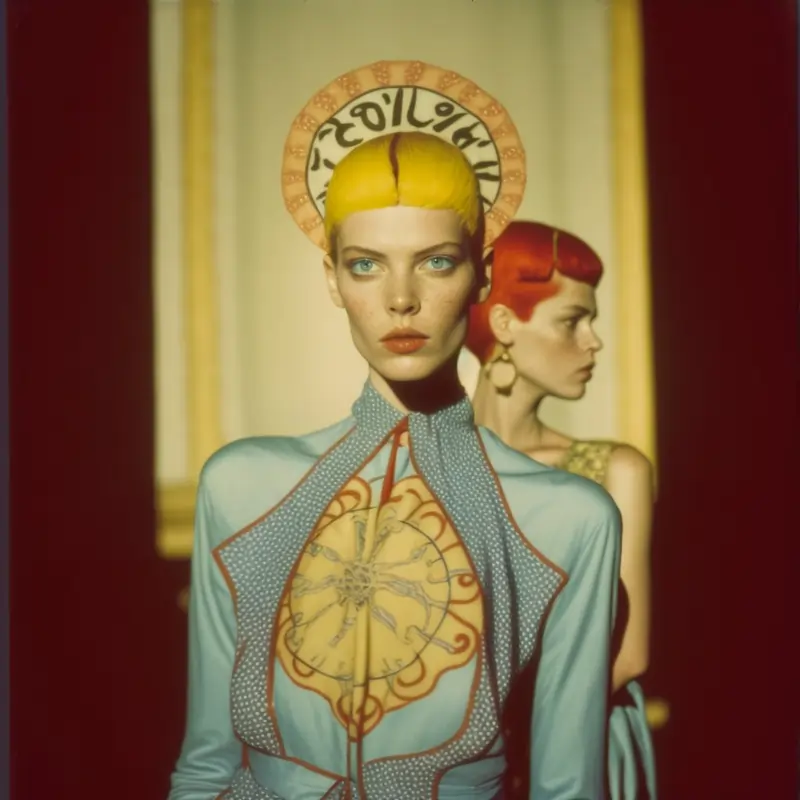 Prompt: Tarot-Core: inspired by the power of mystical energies, full of mystical symbols, stars, and crescent moons.
These AI-predicted fashion trends have mesmerizing visuals and a real feel to them; it's hard to wrap your head around the fact that they were generated by a machine. But the most astonishing part of it all is that Fabian Stelzer, the guy who prompted these images, is not even a fashion designer.
With a background in tech and neuroscience, Stelzer is leaving the fashion industry ripe for disruption. Anyone who has no prior design experience could now enter the world of fashion with fewer constraints.
You might also like: ChatGPT Makes History as First AI to Write & Direct Film.
So what does this all mean? Are we headed for a fashion apocalypse? It's hard to say for sure, but one thing is certain: the future of fashion is looking both fabulous and a little bit frightening. Whether you're a fashion designer, wannabe, or just someone who loves staying on top of the latest trends, it's worth keeping an eye on the role that AI is playing in the industry.
While it's clear that AI is here to stay, it's important to note that it is still in its early stages of development. Fashion designers need not worry about being replaced just yet, but they need to adapt and accept that AI is quickly becoming a powerful force they can't ignore.
---
Join our newsletter as we build a community of AI and web3 pioneers.
The next 3-5 years is when new industry titans will emerge, and we want you to be one of them.
Benefits include:
Receive updates on the most significant trends
Receive crucial insights that will help you stay ahead in the tech world
The chance to be part of our OG community, which will have exclusive membership perks