Can someone ever unseat NVIDIA in its silicone-based GPU throne?
Even giants such as Intel and AMD have struggled to do this for years.
But what if the greatest threat to its supremacy lies not with the big players but with a humble (and virtually unknown) AI start-up?
Could this be a tale of 'David and Goliath' retold all over again?
Will a challenger once again sling a Giant with a smooth small stone in its forehead?
Yup. We're getting too dramatic (and climactic) here.
Let's get to the hottest chip story.
'Rebellions Inc' Chip Maker: Ready to Rebel Against NVIDIA
A South Korean AI microchip startup called 'Rebellions Inc' rolled out its promising AI chip called ATOM.
With the skyrocketing applications of ChatGPT and other AI services, this was a timely move to market its artificial intelligence expertise.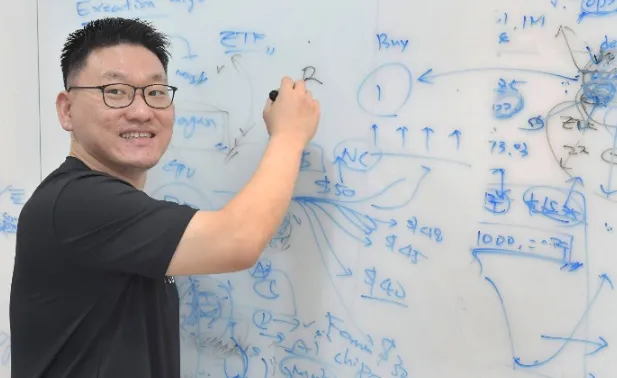 In fact, the startup is moving fast to secure contracts from homegrown companies to expand and secure its presence.
To be clear, the chip was designed by Rebellion Inc, but the manufacturing side is handled by Samsung Corporation, a fellow Korean company.
The startup was founded by Park Sunghyun, who also serves as the company's chief executive officer (CEO). Rebellions Inc's headquarters is currently located in Seongnam, South Korea.
ATOM Chip's Features
ATOM chip is designed to aid in computer vision and integrate AI chatbots for different applications.
Moreover, it uses significantly less power than the advanced NVIDIA A100.
But how big is its power-saving capacity exactly?
80%
By having 80% less power consumption compared to NVIDIA, ATOM could become a more attractive option for the AI industry in the future.
The secret behind this smart power management is ATOM's focus on selected tasks.
This is the complete opposite of the 'I can do everything' chips called general-purpose chips which require a LOT of power.
But of course, a task-specific chip has its disadvantages, but it surely has a competitive demand in the tech industry.
NVIDIA's Massive Influence
Jumping into this competitive arena also means going head-to-head with the biggest player: NVIDIA.
With almost 30 years of experience in chip manufacturing, the GPU inventor has already established a commanding position in the industry.
In fact, its AI chips now power 86% of the computing power used by the globe's six largest cloud services.
Indeed, Rebellion, Inc. has a lot of catching up to do.
It's hard to catch up to Nvidia, which is so far ahead in general-purpose AI chips.

Kim Yang-Paeng, senior researcher at the Korea Institute for Industrial Economics and Trade
But the startup has a fairly competitive war chest to push its ambitions.
Rebellion, Inc. has won $24 million dollars from KT corporation (formerly Korean Telecoms) and an $8 million grant from the SoKor government.
Together with its other fundraising ventures, it was able to hit $96 million in funding.
NVIDIA May Soon Lose Its Position
While no one can deny NVIDIA's massive influence in the growing industry, there is still actually a lot of room for competition.
Since AI chips aren't limited to a single or a handful of functionalities, they can offer almost unlimited purposes.
This opportunity could allow more competitors to swoop in and provide these different services.
After all, NVIDIA obviously doesn't have a monopoly on every single possible functionality of AI chips.
South Korea Wants a Piece of the AI Pie
Rebellion, Inc. isn't alone in boosting South Korea's presence in the AI chip industry.
The SoKor government itself is investing big in this growing arena.
In fact, it has recently funneled over $800 million to fund a five-year research and development (RND) project for AI chips.
Both the funds and this timeline may expand in the future.
This is to equip the Asian country with more muscles against other nations and companies with a bigger presence in the field.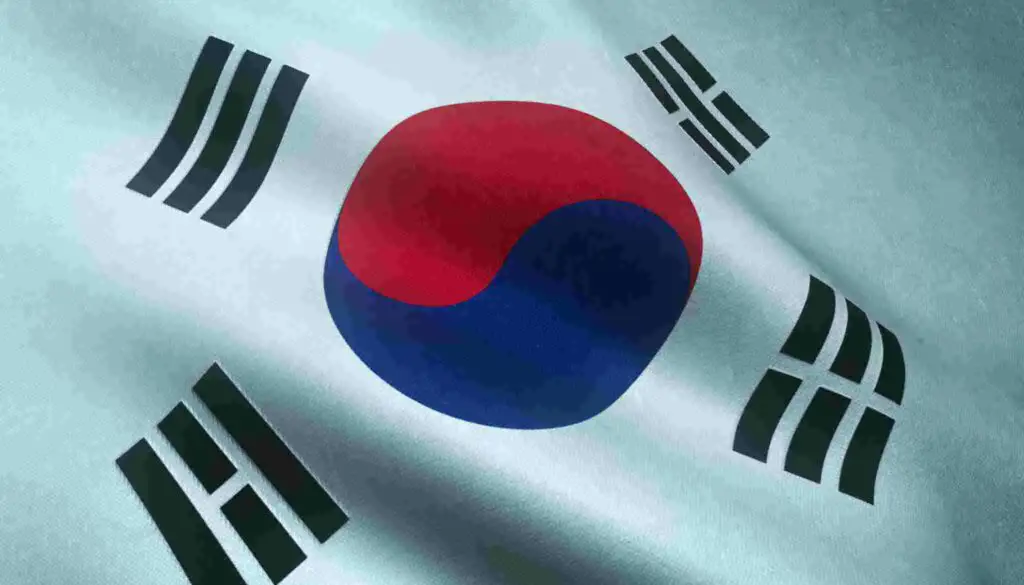 The United States, China, Germany, France, and Taiwan are going all out and investing heavily in their semiconductor companies.
But South Korea is taking a more calculated move by focusing on its AI chips, which could soon place it as one of the biggest players in this area.
As a start, the government will establish two neural processing data centers to boost its chipmaking competitiveness.
Only homegrown chipmakers can participate in the project's bidding.
---
Join our newsletter as we build a community of AI and web3 pioneers.
The next 3-5 years is when new industry titans will emerge, and we want you to be one of them.
Benefits include:
Receive updates on the most significant trends
Receive crucial insights that will help you stay ahead in the tech world
The chance to be part of our OG community, which will have exclusive membership perks