An unverified statistic claims that 99% of NFT projects consist of apes. Considering that there are nine million non-primate species in the animal kingdom, this speaks volumes of the industry's fascination with our banana-gobbling cousins.
The NFT space has seen collections showcasing whales, big cats, geckos, aliens, bulls, bears, and even inanimate objects like hotdogs and cars. But everybody can agree that the vast majority of NFTs are apes, so much so that the term has become jargon for rush-buying NFTs of a particular project, even if they look nothing like monkeys. For example:
I aped into Meebits last night and had to spend $5,000. I may have over-invested, but I believe it will do well long term.
The ape phenomenon started when Bored Ape Yach Club (BAYC) hit the scene back in April 2021. And in 2022, the same group of people expanded the supreme collection's use case by releasing an independent token: ApeCoin.
This guide aims to highlight the most important aspects of $APE, and how it plans to shape the future of the metaverse.
What is ApeCoin?
Apecoin ($APE) is the governance and utility token of the Ape ecosystem, serving as the protocol layer that will empower community-led initiatives that will accelerate a cultural shift towards web3 and the metaverse.
While Yuga Labs, the celebrated founding company of the widely successful Bored Ape Yacht Club, is behind APE, it needs to be noted that it has also taken a step back and has handed over the control of the token protocol to the ApeCoin Foundation and decentralized autonomous organization (DAO).
The primary purpose of $APE is to allow its holders to participate in governance decisions of the protocol, where they can vote on important matters that affect its development, such as treasury allocation, partnership selection, the framing of rules, and more.
But perhaps its current most-hyped use case is on the Otherside, BAYC's upcoming metaverse with a virtual world economy that will be powered by $APE. This means that every item on Otherside will only be purchasable by the token.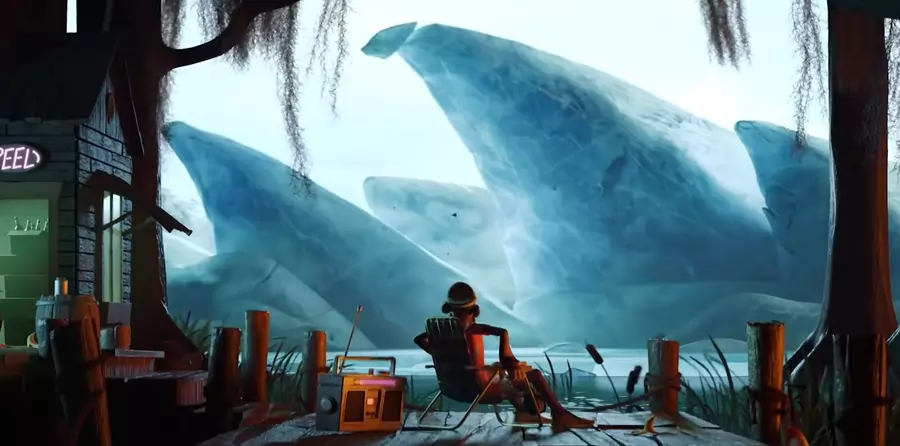 Apecoin also serves as a utility token, which will provide holders with exclusive access to certain parts of the ecosystem, including games, events, merch, and services. Moreover, anyone can contribute to strengthening the Ape Protocol by incorporating $APE into their games, services, and other products. For instance, Animoca Brands has transitioned its traditional mobile game Benji Bananas into the play-to-earn (P2E) model, where users can earn tokens that can be swapped for ApeCoin.
How ApeCoin Works
$APE has a permanent and fixed maximum supply of 1 billion tokens and is built on the ERC-20 token standard on Ethereum (although there have been talks of migrating to its own chain in the future).
| | |
| --- | --- |
| Recipient | Allocation |
| Ecosystem Treasury | 47% |
| BAYC/MAYC NFT Holders | 15% |
| Yuga Labs (company) | 15% |
| Jane Goodall Legacy Foundation (charity) | 1% |
| Launch Contributors | 14% |
| The Four BAYC Founders | 8% |
ApeCoin Allocation
Most of the supply is currently locked and will be gradually released monthly over a period of 48 months since the launch date (March 17, 2022). BAYC and MAYC holders, on the other hand, received a total of 150 million unlocked tokens during launch.
Is ApeCoin a Good Investment?
The price of APE is determined by its adoption rate (true value) and the buzz it generates (fake value). And right now, it has garnered a lot of interest due to the mass appeal of the BAYC collection.
When it was first airdropped to holders, there was an immediate buying frenzy simply because it is associated with Yuga Labs. But the Bored Ape founders aren't the only major backers of the protocol. We know that Animoca Brands, a market leader in blockchain gaming and web3, as well as Andreessen Horowitz, which is among the top web3 VCs, are also involved.
Moreover, there are big things coming for ApeCoin over the next two years, with the Otherside metaverse being the most significant one. You will soon be able to transact with the Otherside marketplace exclusively with $APE. You will also see the token integrated with other games as more partners are onboarded by the DAO and Foundation. Beni Bananas is just the beginning.
Lastly, its mission is far more ambitious than its announced plans considering that it aims to be the token 'for the web3 economy,' essentially being a decentralized protocol that will lead us forward into the metaverse. If it can fulfill that vision, which we can't truly predict, its value would be orders of magnitude higher than its current price.
While it might seem like a good investment when we think of its governing body, backers, and vision, it needs to be noted that it is still a cryptocurrency that is subject to volatility. Invest only what you can afford to lose and have a plan before you put money in. Ask yourself, how long am I willing to hold this token and not sell it? If the answer is more than a year, then it could be a good investment for you.
Just remember that there will be times when it becomes overvalued and undervalued, depending on market conditions. Act accordingly.
How to Buy $APE
Buying $APE is easy because it is traded on most crypto exchanges, even smaller ones. We generally recommend that you buy on Binance, Coinbase, or any exchange that you currently use. If not, simply create an account. They will likely ask for identification.
Alternatively, you can also buy it on decentralized exchanges (DEXs) like Uniswap or Sushiswap, which would be much faster but would probably cost more in fees. Also, no identification will be required. All you need to do is download a MetaMask wallet, put some ETH in it, and then buy $APE on your chosen DEX.
Who Made ApeCoin?
ApeCoin is a joint effort of multiple entities that have led to the creation of the ApeCoin DAO and ApeCoin Foundation. It was spear-headed initially by Yuga Labs, which now stands merely as a 'community member' as opposed to being the controlling party.
ApeCoin DAO
The ApeCoin DAO is a community-focused organization that acts as the controlling party of the ApeCoin Protocol, tasked to make decisions regarding the allocation of funds, governance parameters, partnerships, projects, and much more. The DAO has no central authority figure as the community collectively decides on what needs to be done.
Ape Foundation
The Ape Foundation is the legal entity of ApeCoin, tasked to be the steward of the protocol, administering the decisions made by the ApeCoin DAO. The Foundation will be responsible for the day-to-day operations, such as project management and bookkeeping, to ensure that the DAO has enough support to realize its goals.
The Board
The DAO's Board is a special council on the Ape Foundation that oversees the Foundation administrators, appointed by the DAO. The Board will carry out the proposals of the DAO and fulfill the vision of its decentralized community.
The initial Board consists of six members, who will serve a term of six months. Afterward, the DAO will hold an election annually to vote on Board Members.
Current members
Alexis Ohanian — Co-founder of Reddit; General Partner & Founder of Seven Seven Six
Yat Siu — Co-founder & Chairman of Animoca Brands
Amy Wu — Head of Ventures & Gaming at FTX
Maaria Bajwa — Principal at Sound Ventures
Dean Steinbeck — President & General Counsel at Horizen Labs
Conclusion
ApeCoin took the world by storm following its mainnet launch and the Otherdeeds land sale, which came as no surprise considering its successful track record, the lineup of DAO members and backers, and the exuberance surrounding metaverse projects. However, it's unclear how exactly it will fulfill its mission post-Otherside, which is to become an all-encompassing token of the new web3 economy.
Moreover, it needs to be noted that ApeCoin is still in its infancy stage and its value today is mostly driven by speculation. Most of the products and services where you can use $APE aren't even live yet.
Only time will tell how valuable the token can truly become, but until then, expect to see a lot of volatility from it.
---
Join our newsletter as we build a community of AI and web3 pioneers.
The next 3-5 years is when new industry titans will emerge, and we want you to be one of them.
Benefits include:
Receive updates on the most significant trends
Receive crucial insights that will help you stay ahead in the tech world
The chance to be part of our OG community, which will have exclusive membership perks