Solana may seem like a fledgling in comparison to old-timers like Ethereum and Cardano. Still, it has definitely proven itself to be one of the fastest and most scalable layer-1 blockchains to date, albeit with a few hiccups along the way. As such, it requires an equally functional crypto wallet that can support its ecosystem considering that MetaMask is not compatible with Solana.
Phantom appears to be the wallet counterpart of Solana, mimicking its immense user growth and nearly unprecedented development in a short period. It's no surprise that some of the top whales in crypto are backing it.
This guide serves as your full resource on how to create a Phantom wallet, how to put funds in it, how to use it on applications, and everything else. Think of it as your Phantom bible.
What is Phantom Wallet?
Phantom is a non-custodial web3 wallet that provides a seamless and secure way to send and receive tokens, as well as interact with various crypto applications, including decentralized finance (DeFi) and non-fungible token (NFT) platforms on the Solana blockchain. With a valuation of $1.2B and 2 million active monthly users, Phantom is considered the market leader among Solana-based wallets.
How Does Phantom Wallet Work?
Phantom is designed to store your private keys, which are necessary to access your funds across the blockchain. Think of it as an account that is fully controlled by you alone instead of your bank. Besides supporting all cryptocurrencies and NFTs that run on Solana, Phantom boasts a ton of other worthwhile features. Let's explore some of them.
Native Staking Support
You can stake SOL directly on Phantom by clicking on the SOL token in the app, and then clicking Start earning SOL.
Native NFT View
Phantom allows you to view your NFTs directly on the wallet app by clicking the Collectibles tab (the second tab from the left).
Built-in Decentralized Exchange (DEX)
The web3 wallet has a built-in DEX that allows you to trade SOL and Solana-based tokens seamlessly. All you need to do is click on the middle tab (see figure) and choose which tokens to swap. Make sure you have enough SOL to pay for fees.
Hardware Wallet Support
Phantom is compatible with Ledger hardware wallets. For that, you need to download and install Ledger Live on your device and install the Solana (SOL) app, which can be found in the catalog. For more detailed steps, click here.
How to Use Phantom Wallet
Phantom is simple and easy to use. Here is a step-by-step guide on how to use the web3 wallet. Note that you will need to download the wallet app and deposit some SOL in it.
Download the Phantom Extension
First, you need to download and install the Phantom extension, which supports Chrome, Brave, Firefox, and Edge. We highly recommend Chrome as it has the most support at the moment, but other browsers should do just fine. While the wallet supports mobile, the features are not as complete as the Chrome browser version.
Create a Phantom Wallet
Creating a wallet will also require a series of steps. But fret not, this won't take long.
1. Run the extension
After installation, click on the Phantom icon in your browser's Extensions to run the program.
At this point, you have two choices. You can either choose to create a new wallet or import one (only if you already have a wallet).
2. Create a strong password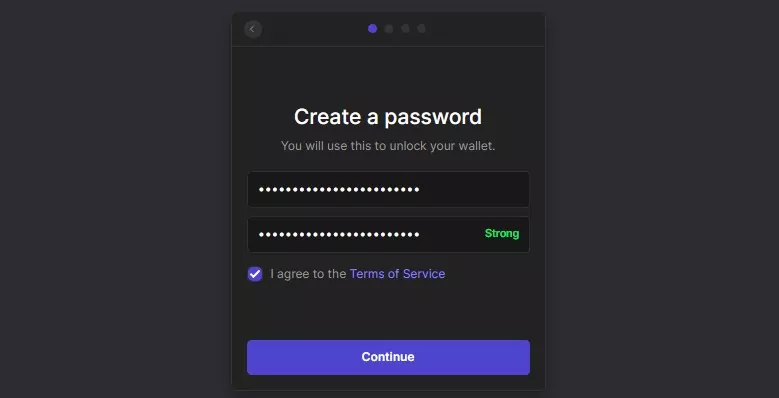 3. Secure your secret recovery phrase
Next, you need to write down your secret recovery phrase. Remember, this phrase is extremely important as it is the only thing that could recover your account in case something happens to your device. Keep it out of anyone's eyes.
I would highly recommend you memorize it, but if you don't have the time, it's okay as most people don't; but it would be a lot more secure that way. Alternatively, you may write it down on paper and store it somewhere safe. You can also store it on different devices, but I highly recommend you encrypt each copy.
Once you're done, click Continue. And voila! You're done. What a legend you are.
Deposit SOL and Other Cryptos
Now that you have a brand new wallet, it's time to put some funds in it. Remember, you need SOL to be able to move funds across the Solana blockchain, so this should be the first asset you deposit.
There are multiple ways to transfer cryptocurrencies into your Phantom address. If you already have an account on crypto exchanges like Coinbase or Binance, it might be better to buy SOL there. If not, you still have the MoonPay option.
Buy SOL with MoonPay
MoonPay offers an easy way to buy SOL directly on your wallet.
First, you need to open the extension, click Deposit, then click Buy with MoonPay.
A MoonPay window will open, where you can input the amount you want to spend and the crypto you want to buy. After that, the app will ask for your email, where it will send a verification code.
Be sure to check your email and input the code in the app, then click Continue.
Next, the app will ask for your basic details, including your full name, date of birth, nationality, and address. Once that is done, the card will ask for your credit or debit card details. Next, click Continue.
Approve further confirmation prompts, and then you're all set. You should receive your SOL in a minute.
How to Transfer From Coinbase to Phantom
First, you need to create an account on Coinbase or log in if you already have one. Make sure to purchase SOL first! If you don't know how, then follow this guide and get back here.
Next, you need to copy your SOL address, which can be found on the top area of the Phantom extension. It will look something like this: 8LhTmuMGCiYNepUa7VgsPJLZNu5j4hXiCNfyKl31kWv
Now that you have copied your wallet address, it's time to head back to your Coinbase account.
Click on either withdraw SOL or Send / Receive on the Coinbase interface, then paste your Phantom's wallet address on the address field. Enter the amount of SOL you wish to transfer.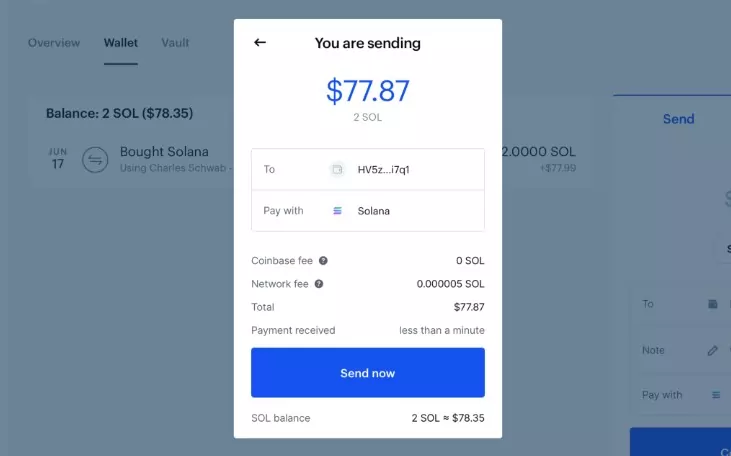 Double-check if every info is correct, especially the wallet address, then hit Send now. Check your Phantom wallet after a minute, your SOL should be there. The same process goes for every other token, but make sure they are Solana-based tokens as that's what Phantom currently supports.
How to Transfer From Binance to Phantom
In transferring funds from Binance to Phantom, the process is the same with Coinbase. Start by copying the address from the app.
Then log in to your Binance account and buy SOL, or any other Solana-based tokens by clicking on Trade → Spot. Remember, the interface might change slightly by the time you read this, but the functionalities will likely remain.

Now, head over to the search bar and find the right SOL pair for you. For instance, if you want to buy SOL with BTC, click on the SOL/BTC pair. If you want to buy with USDT, choose the SOL/USDT market.
In this case, I chose the SOL/USDT pair and clicked on it. Then click on Market, instead of Limit and Stop-Limit. This allows you to buy SOL right away with the current market price, which is the best method for beginners.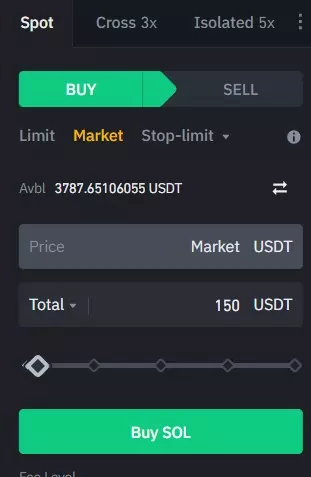 Input the amount you wish to spend in the given field, and then click Buy SOL. Your order should immediately go through. Now that you've purchased SOL, it's time to withdraw them to your Phantom wallet. To do that you need to head over to the top part of the site and click Wallet → Overview.
Afterward, Click on Withdraw, which will direct you to the withdrawal page. Choose Solana from the drop-down, paste your Phantom address in the right field, and input the amount you want to spend.
Once that's done, click Withdraw, and your funds should be in Phantom in a minute. If not, that means that the blockchain is congested, which happens sometimes. But you can check the status of the transaction on the exchange.
How to Connect Phantom to DApps
Now that you have set up a wallet with some SOL in it, the fun part begins. You can connect to just about any dApp that runs on the Solana blockchain, whether they be DEXs, NFT marketplaces, other web3 platforms, and many more. All you have to do is head over to the webpage of any supported application.
If you don't know where to start, the Solana ecosystem page should have more than enough dApps for you to play around with. Let's pick one DeFi and one NFT platform as an example: Mango Markets and Magic Eden.
Go to either https://trade.mango.markets/ or https://magiceden.io/, whichever you prefer. These platforms will automatically detect your wallet, but you have to manually approve it to log in. You can do this by clicking on the wallet button that is typically placed on the top-right section of a dApp webpage (9 times out of 10 you can find it there!).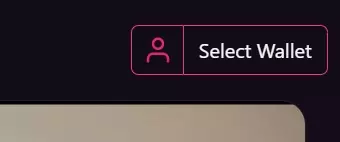 Choose Phantom among the selected wallets, and then confirm through the extension app. That should get you in. Now you can do all sorts of DeFi and NFT activities with your web3 wallet.
Phantom Supported Coins and Tokens
Phantom supports all tokens built on the SPL standard, which includes all assets that run on the Solana blockchain. This includes SOL, USDT, SRM, RAY, and likely several hundreds of other tokens, as well as NFTs built on the Metaplex standard.
In the future, the wallet plans to support other chains.
Can Phantom Hold ETH?
No, Phantom cannot hold or use ETH at the moment. However, the team plans to introduce support for Ethereum and Ethereum-based layer-2 protocols and sidechains, such as Arbitrum, Polygon, Plasma, etc.
Is Phantom Wallet Safe?
Phantom claims that if you use its wallet app, "you will never have to worry about the safety of your funds when using the decentralized web," but this is more marketing than truth. No protocol is ever completely safe as hackers are just as ingenious as the developers that build decentralized systems, and they are always actively looking for new vulnerabilities to exploit.
This doesn't mean that you shouldn't use Phantom. It is arguably one of the most secure crypto wallets out there. Firstly, its code was independently audited by cybersecurity firm Kudelski Security; and the company holds bounty programs regularly to reward white-hat hackers who report vulnerabilities in the app.
Second, it is a self-custodial wallet, which means that your private keys are encrypted and stored on your device, not by Phantom. This means that it is only as secure as you want it to be.
Therefore, we recommend you always follow security best practices such as:
Physically record your recovery phrase and store them somewhere safe.
Never share your private keys with anyone (and I mean anyone!)
Avoid clicking links or opening files from shady sources, whether on email or social media (a very common occurrence).
Spread funds across multiple wallets, especially if you have large holdings.
Use a burner wallet first when connecting with applications or web pages for the first time.
Integrate your Phantom with a hardware wallet if you have the budget to buy one.
Does Phantom Work on Mobile?
Yes, Phantom is available on both Android and iOS.
---
Join our newsletter as we build a community of AI and web3 pioneers.
The next 3-5 years is when new industry titans will emerge, and we want you to be one of them.
Benefits include:
Receive updates on the most significant trends
Receive crucial insights that will help you stay ahead in the tech world
The chance to be part of our OG community, which will have exclusive membership perks