Nike turned a lot of heads after it decided to acquire a digital sneaker company last December 2021. While this isn't the footwear and apparel titan's first foray into web3, it is the first time we've seen a brand of such iconic influence buy out an entire non-fungible token (NFT) project.
But truth be told, it was already making big waves since 2020. Shortly after its establishment, RTFKT had already made $600,000 in revenue in its first year, which is quite a feat for a small studio with a skeleton team of two full-time employees. From there, the studio has continuously hit successful ventures, from new offerings to fundraising and collaborations.
RTFKT's significant wins include its NFT sneakers partnership with the 18-year-old artist Fewocious, which generated $3 million in revenue.
Next was the studio's collaboration with the virtual couture house The Fabricant, which offered 223 premium digital items sold in less than 12 minutes. It has also struck deals with global companies such as Epic Games and Atari. On top of these, it has received an $8 million investment from the prime web3-focused venture capital firm, Andreessen Horowitz. 
What is RTFKT? 
RTFKT, pronounced as "Artifact," is a virtual goods company that combines blockchain technology, augmented reality (AR), and game engines to create stunning digital sneakers and other metaverse assets. Established in 2020, RTFKT thrust into popularity with its Clone X collection, in partnership with world-renowned artist Takashi Murakami, and Nike's purchase of the company last year. 
Its main digital collections include "CloneX " and "RTFKT x Nike Genesis Cryptokicks", each consisting of exactly 20,000 NFTs, respectively. There are also 20K skin vials that can be used to customize the sneakers. Through its drops and partnerships, it has released nearly 200K NFTs in total, and more are expected to drop over time.
One of the primary reasons for RTFKT's success is its identity-focused, community-driven, and customizable virtual products, which serve as solid representations of consumers' varying identities. 
What is CloneX?
CloneX is an Ethereum NFT collection of 20,000 3D metaverse-ready avatars jointly produced by RTFKT and the prominent contemporary Japanese artist, Takashi Murakami. The hit collection immediately sold out within several minutes during its minting event last November 2021. And while Murakami's celebrity status helped catapult the collection, CloneX's impressive aesthetics has also played a pivotal role in its success. 
Each of CloneX's traits displays great detail and passion. In the collection's lore, aliens have created these 20,000 avatars to serve as new bodies for human consciousness, accelerating humanity's evolution and allowing them to travel across the metaverse.
CloneX currently ranks as the 10th NFT collection with the biggest sales volume in the Ethereum blockchain, a testament to its community's continuous patronage despite the bear market.
Moreover, just a few months after mint, CloneX already achieved its first million purchase: CloneX #4594, which was bought last February 2022 for 450 ETH, equivalent to $1.25 million at that time.
Space Pods
Space Pods are virtual homes where CloneX holders can display their various NFT assets and share them with friends. These upgradeable and customizable capsules serve as the first piece of CloneX's eventual expansion in the future.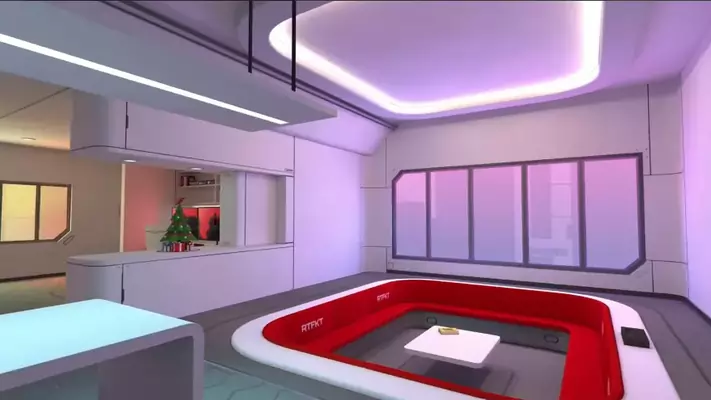 Loot Pod
Loot Pods are virtual extensions that NFT owners can integrate into their Space Pods, which feature a virtual marble canvas, giving CloneX holders additional space to display their metaverse loot to highlight their chosen identities and impress fellow homeowners.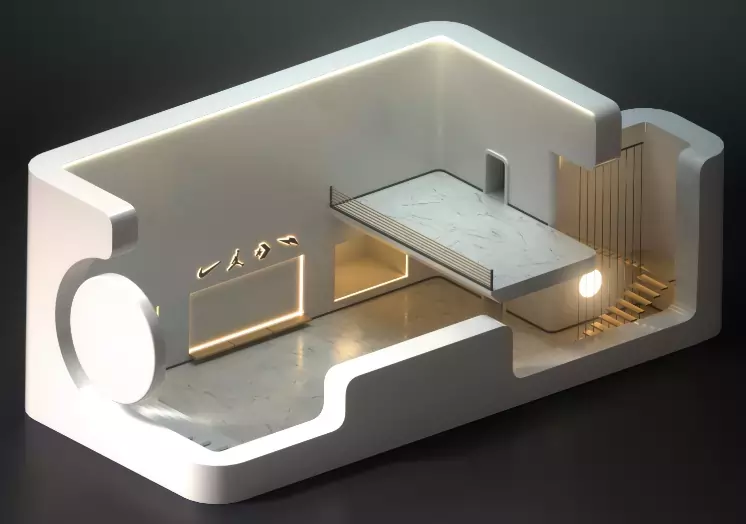 Cryptokicks: Nike's First NFT Sneakers Collection 
The Dunk Genesis Cryptokicks is the first full-fledged foray of Nike into the NFT realm, which features virtual sneakers powered by RTFKT's signature aesthetics and technology.
Cryptokicks serves as Nike's first NFT project after its RTFKT purchase. The sneaker collections' design inspiration came from the iconic Nike "Dunk" shoes, which come with the world-famous swoosh logo. 
Holders can customize their sneakers using RTFKT's eight visual-rich digital skins by changing the "Skin Vial" within their shoes. Skin Vials are one of the most important assets in RTFKT's universe, which will have more varieties in the future. Moreover, holders can use their virtual sneakers on "Nikeland," Nike's digital hub on Roblox. 
Cryptokicks Breeding Feature 
Nike has received a patent for the breeding feature it plans to integrate into Cryptokicks. The footwear giant aims to create NFT counterparts for its Nike shoes. Owners are then authorized to sell the physical and NFT shoes when they want to.
But the most exciting part of this plan is its breeding feature, where NFT holders can fuse two different digital shoes to form a new set of Cryptockicks sneakers! It gives holders with almost endless possibilities of sneaker combinations and ways to infuse rarity on their NFT assets. 
Jeff Staple X RTFKT Collection
Streetwear brand Staple, together with founder Jeff Staple, co-launched a collection of digital sneakers and meta-pigeons, which are robotic pigeons that represent the Stape Pigeon brand. The collection is currently listed on OpenSea.
Commercial Rights for CloneX Holders
RTFKT grants CloneX holders commercial rights to their held NFT avatars through two offerings called "Licensed 3D Models Avatar Files" and "Expanded Commercial Use License." The 3D files are accessible through RTFKT's dedicated Discord channel. But while it's a much-awaited opportunity for holders, these rights have specific limitations. Here's an overview of RTFKT's rules on holders' commercial rights. 
CloneX 3D Models License
RTFKT prohibits holders from distributing their 3D files.
The 3D models are strictly for personal use and not for commercial ventures.
For holders with a commercial license, RTFKT will brand their creations as "User Generated Replica 3D Models" and "User Generated Commercial Use Eligible Models." 
Holders may check the full details of the agreement here. 
Expanded Commercial Use License
Holders can use their 3D models for digital and physical services or media (with specific exceptions).
Owners can create and commercialize a Modified Clone. 
The studio prohibits them from modifying original RTFKT traits, but Holders can create their own traits for the 3D models instead. 
Holders can sublicense their commercialization rights to an authorized and eligible individual or company. 
Click here to review the full details. 
How to Buy RTFK NFTs
RTFKT has several collections under its belt. All of which can be purchased on OpenSea. Note that you'll need to own a web3 wallet like MetaMask and some ETH to buy.
You may head over to the RTFKT archive to find the different collections available for sale.
---
Join our newsletter as we build a community of AI and web3 pioneers.
The next 3-5 years is when new industry titans will emerge, and we want you to be one of them.
Benefits include:
Receive updates on the most significant trends
Receive crucial insights that will help you stay ahead in the tech world
The chance to be part of our OG community, which will have exclusive membership perks