The web3 space is currently a male-dominated market, with only five percent of female NFT artists accounting for the total sales in 2021. But despite the lack of women's representation in the metaverse, it has the potential to create a rich diversity not only in terms of gender, but in every aspect of society.
One project that aims to empower and create more opportunities for female creators is World of Women, which earned the respect of the Ethereum community for its initiatives. The team also marked its NFT collection sold out in just a short time after release. 
WoW's growing reputation has attracted significant support from NFT enthusiasts, well-known artists, and projects worldwide. This article aims to highlight the achievements of the project and discover how it garnered the level of support it has today.
What is World of Women (Wow)?
World of Women is a genesis collection of 10,000 hand-drawn NFTs on Ethereum, representing powerful women with diverse backgrounds. The artworks come in various fashion styles, showcasing different outfits and colorful moods based on each woman's world of origin.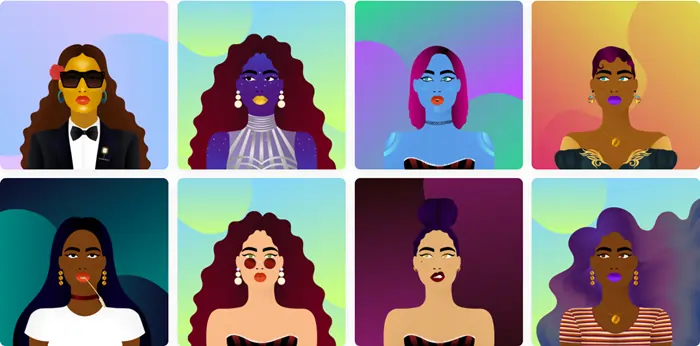 Aside from representation, the project's primary purpose is to empower women within and outside the metaverse through art. As the team claims, female artists only had small opportunities to generate NFT sales in 2021. It led them to change this by onboarding creators and contributors in this space.
Furthermore, WoW is actively extending its hands to timely causes that need utmost support. Its initiative to help women across the globe won the heart of its community, despite only launching in July 2021. 
The Fund
World of Women is all about supporting the community, enabling every member to grow their talents in the NFT space. With commitments pouring in, WoW is determined to lift everybody up. Therefore, it has allocated 15% of its primary sales to invest in Crypto arts.
The initiative focuses on purchasing unique art pieces from talented artists within web3. Its main priority is to acquire inexpensive NFTs to support creators as much as it can; but there is no price limit as long as it shows great potential.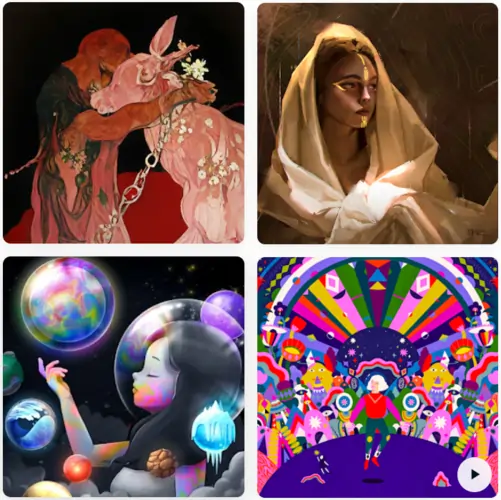 Lastly, every work can represent each of us as it has its own story to tell. If you want to know the wonders they hold, the collection is publicly accessible on OpenSea.
Supported Causes
The World of Women is more than just an NFT collection as it fights relevant social issues that have been here for decades. It champions three primary causes: 
She's the First focuses on funding women's education in 26 countries. WoW firmly believes that girls should be able to choose who they want to become; it helps them speak their voice and discover their power.  
Too Young to Wed fights child marriage, empowering underaged girls to decide when and with whom they want to tie the knot. The goal is to keep the innocence of children and help them create a better tomorrow.
WoW also supports Strange Cintia, one of the community's artists who wants her normal life back. She must undergo spinal surgeries, which require a considerable amount of money. While her challenges are tough, she's not alone.
WoW, since its launch, has openly committed to supporting the three causes to empower women in the real world. Thus, the project allocated 7.5% of all its primary sales equally to them.
Benefits of Holding a WoW NFT
Owning a WoW NFT doesn't only allow you to contribute a significant impact to society but also enjoy various different perks. The experience can never be more fulfilling with all these opportunities:
IP Rights for Held NFTs
Intellectual property (IP) rights are an important topic in web3 as it determines how an owner can use an NFT. Some projects have complex rules, but Wow has clearly defined its IP.
Every Wow holder owns the IP rights to their NFTs, enabling them to use the collectibles for personal or commercial purposes. Therefore, they have the power to create derivatives, sell them for profit, and go all out.
Additionally, the copyright is transferable. For example, let's say Metaroids sold a WoW NFT to Stark (me). That means I now own the IP rights to the digital asset.
Note that copyright does not protect the holders from using the digital assets in a harmful way (e.g., hatred, intolerance, violence, and cruelty). Lastly, the holders' rights are only limited to the NFT they own. Thus, they cannot use the name and brand (World of Women) in any way.
You can review WoW's full digital ownership policy in greater detail here.
Exclusive Drops
WoW never forgets to celebrate the power of women and art monthly, giving exclusive airdrops to holders. Each of them randomly receives items from the project and artist collaborations. 
WoW is also open to adding more future drops, some of which already happened, including 3D outfits, merch, and artist-signed collectibles.
IRL Events
The WoW team continuously amazes its holders with real-life events, aiming to connect the community and give everyone a valuable experience they can never forget. Some of the remarkable meetups happened in Gary Vaynerchuk's Veecon, WoW Gala, and much more in the future.
What is World of Women Galaxy (WowG)?
The World of Women Galaxy is a randomly-generated 22,222 NFT collection that serves as a gift to WoW holders and a way to onboard newcomers to the project. WoWG is essentially a new-gen collection that functions as a lower-tier membership card to the DaWoW (WoW's governing body; more on this later).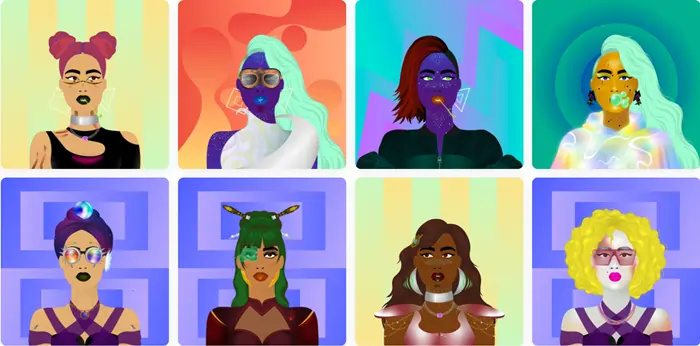 Each WoWG represents the world they came from, equipped with futuristic attributes as they explore different timelines.
The WoWG team distributed the collection in three ways: 10,000 for WoW holders, 10,000 for public sale, and 2,222 for allowlist spots. All their traits are random except for skin tone, which should match the owners' first NFT series.
Like WoW, WoWG brings holders unique perks such as IP rights, airdrops, merch, and access to IRL events. The project also serves as a way for the team to expand its mission of bringing a positive impact to the world through supporting creators, artists, and causes.
Champions and Guardians
The WoWG collection has 1/1 NFTs called champions and guardians, representing eight worlds: Cyber Jungle, Flaming Ember, Frost Ring, Golden Star, Mother Earth, Night Realm, Nova Gaia, and Rainbow Orb. There are only 16 of them, each having two attributes.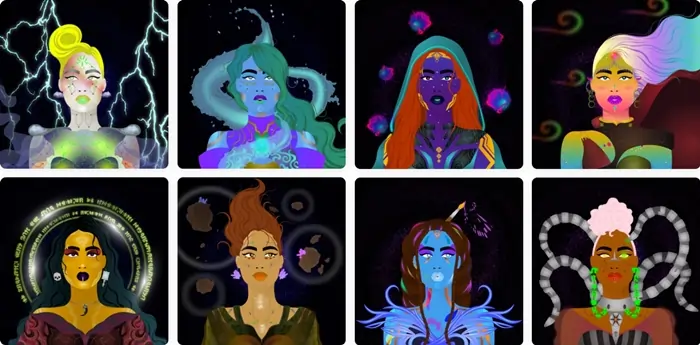 DAWoW Governance
DAWoW is community-led governance, which gives both Wow and WowG holders the right to vote and make decisions for the betterment of the project's future. Every member is a source of inspiration and strength, working hand-in-hand to push the brand into its best version.
The WoW team and community can submit proposals on their Discord channel, but voting happens on Snapshot, a decentralized on-chain electoral system. Each NFT is equal to one vote, which means that owning more of them gives you more influence over the project. 
Note that WoWG holders have lower voting power rights compared to WoW owners by virtue of being of a lesser tier.
How to Buy World of Women NFT
First, you need to download an Ethereum-compatible wallet like MetaMask. Then you need to visit World of Women's creator page on OpenSea.
You will find the collections for World of Women, including WoW Collabs, WoW Event, Mother Earth Muses, and more. If you want to buy World of Women Galaxy, go here.
Make sure you have enough ETH to pay for the NFT plus gas fees.
Who is the Team Behind the World of Women?
There are four founding members of the WoW team who share the same goal of having an empowered community through their diverse NFT collection. The lead artist is Yam Karkai, who is responsible for the artworks to be used to represent more women in the metaverse using her hand-drawn works.
The team is continuously growing and welcomes every member, regardless of gender identity. In fact, despite the name of the project, it also employs male builders. Everyone can join in this journey of making a significant impact inside and outside the metaverse.
Conclusion
We know that the current Internet has no gender gap. And web3, with all its openness and democratic principles, strives to provide even greater equality of opportunity to all. It's only a matter of time, despite the male dominance we see in the blockchain sector today.
And it couldn't happen without the efforts of World of Women and other projects that seek to onboard women into the space.
Like WoW, Metaroids has a mission too. And that is to build the greatest and most well-informed community to pioneer the next stage of the Internet. If you're interested, come join us.
---
Join our newsletter as we build a community of AI and web3 pioneers.
The next 3-5 years is when new industry titans will emerge, and we want you to be one of them.
Benefits include:
Receive updates on the most significant trends
Receive crucial insights that will help you stay ahead in the tech world
The chance to be part of our OG community, which will have exclusive membership perks