Web3 gaming is struggling to find mainstream success despite the potential for innovation and growth in the industry. Obviously, we can't ignore the fact that FTX and the Russo-Ukrainian war have both massively contributed to the crash in valuations of gaming assets and the decline of user activity. The Solana network, in particular, took the worst beating due to its close ties to FTX.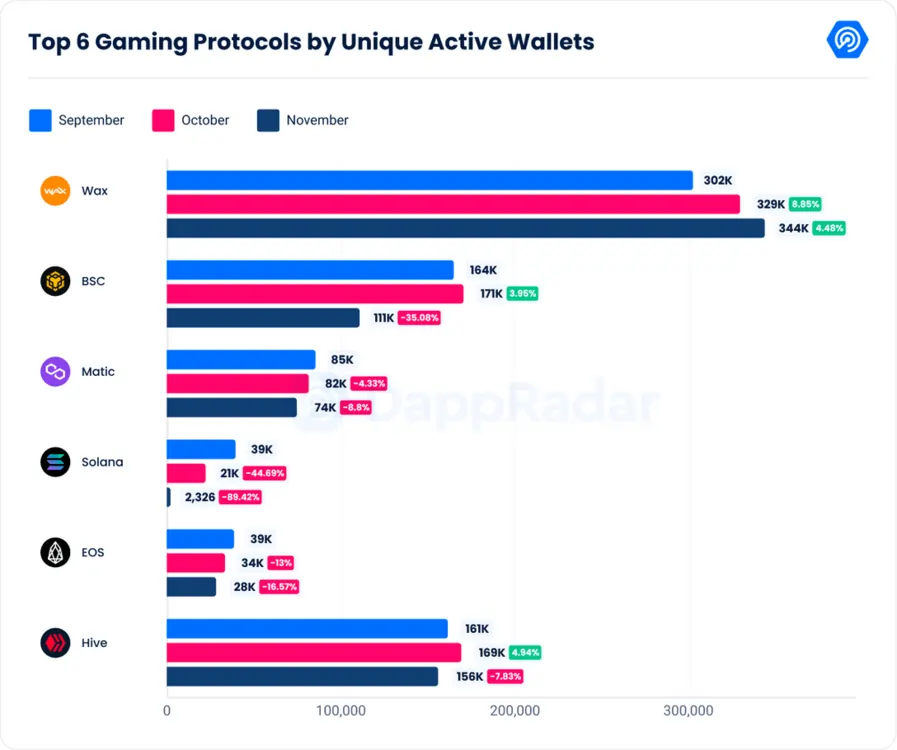 But it's undeniable that even the top blockchain games like Axie Infinity and Alien Worlds, which took the world by storm in 2021, are struggling to retain even 5% of their active users today. Many pundits say that the current state of web3 shows a lack of sustainable models and cannot be considered a reliable gaming ecosystem.
One gamer/content creator, Bryncent, who has 186K and 52k followers on Twitter and Twitch, respectively, shares his views on why this is the case and how to turn things around.
According to the web3 streamer, many play-to-earn (P2E) games fail to understand the value of content creators, who are often the earliest advocates for games and can serve as both entertainers and educators.
Without a solid content creator strategy, it is difficult for these types of games to achieve success and build a thriving creator ecosystem. And surprisingly, the solution is simple and can be implemented immediately.
Challenges of Web3 Gaming Today
Bryncent suggests that web3 gaming studios often make the mistake of thinking that content strategy is something they can "throw money at and see almost instant results." They may expect content creators to flock to their game on release, only to be disappointed when it fails to gain traction.
One of the main issues with P2E games is that they often rely on VC funding to drive growth, mostly because those entities don't always know what they're getting into and just follow the hype. While this strategy may work in a bull run, it is not sustainable long-term.
Sadly, many games launch with less than 5,000 daily active users, which is not a good look. What's more alarming is that these games are selling tokens and land plots that will have no value if gamers don't play the game. And then they spend all those money on marketing.
So far, the result has been catastrophic. The table below illustrates this.
| | | | | |
| --- | --- | --- | --- | --- |
| Game | Active Users (24 Dec 2021) | Active Users (22 Dec 2022) | Transaction Volume (24 Dec 2021) | Transaction Volume (22 Dec 2022) |
| Axie Infinity | 227.87K | 9.05K | $33.64M | $1.12M |
| Alien Worlds | 176.15K | 215.74K | $921.38K | $52.88K |
| Splinterlands | 316.72K | 187.15K | $8.85K | $284 |
Active Users and Transactions of Top Blockchain Games 1-Year Comparison
Note that these are the best-performing games in web3!
Bryncent believes that content creators are the key to solving these problems. Web3 games are in desperate need of content creators for several reasons. Firstly, traditional gamers dislike non-fungible tokens (NFTs) for various reasons. Second, most non-web3 creators are afraid to make web3 content due to the backlash that often follows.
NFTs, which are inseparable from blockchain gaming, are some of the most misunderstood concepts in the world. Early on, there have been many bad actors in the space, causing people to dismiss web3 games as Ponzi schemes, NFTs as money-laundering vehicles, and so on.
But Web3 games need organic growth funnels, which are in short supply right now. Content creators can provide the solution to these challenges and turn things around.
How Content Creators Can Help
Unfortunately, most crypto games have consistently underserved creators by compelling them to create for free, launching poor creator programs, and providing little value to those that advocate for their games.
Bryncent attributes this to a lack of understanding on the part of web3 studios about how valuable the creator economy is. The last bull market created false growth for the P2E sector, but those days are gone now. In order to succeed, web3 games must create real value by investing in content creators.
GameFi platforms can attract the best content creators by giving rewards and incentives in a responsible and honest way. This can take many forms, such as:
paying creators with real money,
offering exclusive access to new features and updates,
promoting creators' content on social media platforms,
providing them with free assets to create content for the game.
And if studios want to pay creators, it should be with a stablecoin like USDT or BUSD, not an in-game token with little to no liquidity, which is the norm.
Launching creator tournaments with real prize pools is another interesting way to incentivize more creator participation and provides an opportunity to take user feedback in order to improve the game.
It is important for game developers to recognize that content creators bring life and culture to a game and can be a major support system as the game looks to scale.
The Future of Web3 Gaming
In the world of web2 games, content creators have proven to be invaluable in helping games reach millions of users. As we move forward to the new frontier of web3, it's clear that content creators will continue to have a significant impact on the success of these games as well.
Blockchain gaming has the potential to revolutionize the eSports industry and create a more transparent and fair ecosystem for players. But we need to avoid the trap of thinking that this industry is about getting rich quickly.
While it is natural for developers and investors to want to see a return on their investment, that should not be the sole focus. The goal should be to create a safe and transparent gaming ecosystem where gamers feel valued and have a positive experience.
If the primary focus is on making money, it is easy to lose sight of the bigger picture and miss out on the real potential for sustainable growth.
---
Join our newsletter as we build a community of AI and web3 pioneers.
The next 3-5 years is when new industry titans will emerge, and we want you to be one of them.
Benefits include:
Receive updates on the most significant trends
Receive crucial insights that will help you stay ahead in the tech world
The chance to be part of our OG community, which will have exclusive membership perks