The MTV Video Music Awards 2022, having introduced its newest category: Best Metaverse Performance, has nominated six globally recognized artists and gaming-metaverse platforms, many of which are household names like BTS, BlackPink, Justin Bieber, and Ariana Grande.
The lineup:
Ready for Love — Blackpink x PUBG
"Butter" & "Permission to Dance" — BTS
Super Galaxy — Charli XCX concert on Roblox (in collaboration with Samsung)
An Interactive Virtual Experience in Wave — Justin Bieber (Wave)
Rift Tour — Ariana Grande's on Fortnite's Rift Tour
Twenty One Pilots Concert Experience on Roblox.
The Best Metaverse Performance Nominees
The Best Metaverse Performance is a newly-added category in the MTV Video Music Awards this year to acknowledge and honor the top-performing artists that brought their talents to virtual worlds. 
LightSpeed & Quantum Studio's PUBG Mobile collaborated with Blackpink, YG Entertainment's successful Korean girl group, to release a new track and music video entitled "Ready for Love." At the time of writing, it has 25 million views in just two days.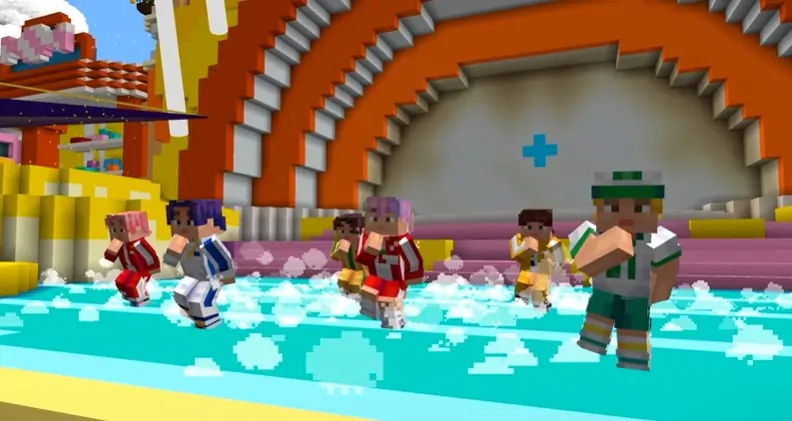 BTS did not go unnoticed when it performed "Butter" and "Permission to Dance" in Minecraft using their corresponding avatars, which depicts in Minecraft's signature voxel art style.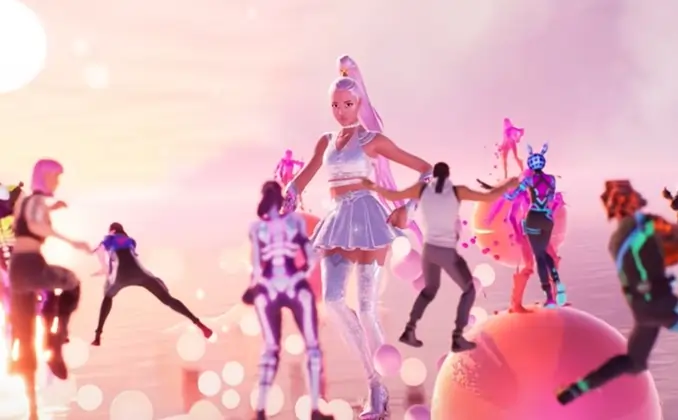 Ariana Grande's voice also reached the metaverse through Rift Tour, where Fortnite featured six of her songs: Raindrops, 7 Rings, Be Alright, R.E.M., The Way, and Positions.
The Wave and Justin Bieber's collaboration showcased an interactive virtual experience with fans in a virtual live concert aired in November 2021 with ten featured songs.
Twenty One Pilots also went live on Roblox's platform, providing a metaverse concert experience as one of its ways to bring the world closer. Roblox also had another metaverse event in collaboration with Samsung and Charli XCX, where they offered participants limited edition digital merch for their avatars.
MTV has already opened the voting period for the Best Metaverse Performance and other categories. On the 28th of August, the winners for every category will be announced via the VMA show. 
The Rise of Virtual Performances 
In 2020, Travis Scott popularized virtual concerts when he collaborated with Fortnite to play the Astronomical concert within the gaming metaverse platform. Regardless of their place, players experienced this virtual performance. Other companies and artists saw an opportunity in this event, leading to numerous concerts that followed.
Although some people claim that virtual performances will not replace physical concerts, they believe they can contribute to some changes in the future. "But virtual ones will continue to grow in popularity, capability, and creativity," says Matthew Ball, the author of The Metaverse. 
And with virtual concerts, the chances of someone dying in the audience are also made significantly lower. When Travis Scott held his Astroworld Festival, at least 10 fans died and more than 300 were injured in a crowd rush. Metaverse concerts fix this.
---
Join our newsletter as we build a community of AI and web3 pioneers.
The next 3-5 years is when new industry titans will emerge, and we want you to be one of them.
Benefits include:
Receive updates on the most significant trends
Receive crucial insights that will help you stay ahead in the tech world
The chance to be part of our OG community, which will have exclusive membership perks