Play-to-earn (P2E) has revolutionized gaming by allowing players to earn while playing.
…is what many blockchain gaming companies declare.
But not everyone agrees. Most definitely not traditional gamers. No surprise there.
P2E has essentially reduced gaming from a recreational pastime to a job.
Ever since Axie Infinity rose to prominence, almost every new blockchain game that came out were more profit-driven, attracting players that are motivated to play exclusively for the earnings. Despite bringing immense opportunities for people to make a living, especially in third-world nations, P2E has also alienated traditional gamers by shifting its focus to the blockchain features and earning capabilities of games, which hardcore players hardly care about.
Gala Games, led by a Zynga co-founder, has stepped in to establish a gaming ecosystem that seeks to be the 'true revolution' in blockchain gaming by prioritizing fun factor and gameplay, while hiding the complexities of the underlying blockchain mechanics.
With that being said, Gala Games will still have all the advantages of blockchain, including true ownership of items. Let's discuss the highlights of the project in more detail.
What is Gala Games?
Gala Games is a blockchain gaming platform that aims to make crypto gaming more fun and less profit-focused by creating simple game mechanics that anyone can enjoy while making the blockchain aspects invisible.
Gala is headed by Eric Schiermeyer, the co-founder of Zynga, which has released some of the most popular mobile and social networking games like Farmville and Zynga Poker.
Gala Games boasts having multiple games of different genres, such as tower defense, turn-based RPG, strategy, battle royale, and simulation. Like any P2E, Gala 'games' are powered by blockchain technology, particularly, Ethereum, involving cryptocurrencies and non-fungible tokens (NFTs) that enable players to earn in games.
What sets it apart from other GameFi platforms is the fact that it aims to redefine blockchain gaming by bringing fun games to the space while keeping the technical and financial aspects on the backend. It has established a platform standard for all games within its ecosystem to make 'fun factor' the main priority in order to ensure that gamers play them for pleasure. The earnings should be icing on the cake, not the whole cake.
The platform also offers P2E games based on popular TV shows, making it an exciting place for pop culture fanatics. 
GALA Token ($GALA) 
$GALA is the native utility token of the Gala Games ecosystem, serving as an in-game currency, governance vote representation, players reward token, and node rewards token. It is built on the ERC-20 token standard on Ethereum, and is designed with a deflationary model that undergoes a halving cycle every July 21st.
Its daily distribution of 17,123,286 tokens will be slashed by 50% to 8,561,643 this coming July 21, 2022. 
$GALA's governance functions empower token holders to operate a Founder Node, giving them the authority to vote on important matters, including roadmap development and choosing what games to roll out.
Gala Founders Nodes 
Founder Nodes allow participants to contribute to the decentralization of the Gala gaming network. These nodes aren't unlimited, with only 50,000 available for the community. Participants who operate a Founder Node have the privilege to participate in the consensus voting, where they can vote on critical areas including which games to develop or add to ecosystem. 
Operators will contribute to the platform under the rules of the "see-saw" algorithm, which determines Gala Game's most needed resources at the moment. For example, when the network currently needs more processing power, then the algorithm will reward node operators who can contribute more computing capability to the ecosystem. In other words, Founder Node operators are not anchored into a single task, as their duty changes based on the current need of the network. 
Founder Nodes are currently compatible with operating systems such as macOS 10.10 (Yosemite), or higher versions, Windows 10, and Ubuntu Linux 20.04.
Interested participants can purchase a node by heading to this link, where they can input the amount of Nodes they want to buy and agree to the terms and conditions, then click Place Order.
The Gala Games Ecosystem 
Gala has tons of games in its arsenal, most of which are still under development. However, it already has some games available for beta release. Let's explore them.
TownStar 
TownStar is a farming game developed by Gala Games where players compete to build the best and most productive town. It's a 'grow-gather-craft' cycle that tests gamers' skills in growing their assets and facilities to create sustainability. 
TownCoin is TownStar's in-game token, which gamers can earn by playing with NFTs, joining competitions, and securing spots on TownStar's leaderboard. TownCoins are exciting assets because they function as a real cryptocurrency that players can list, buy, and sell on third-party exchanges, as well as gift them to friends and fellow gamers. 
In other words, TownCoins is not like Monopoly money but functions as an in-game currency with real-world value even outside the game. Furthermore, Founder Node operators will also gain TownCoins through a daily distribution as a reward for their participation in the Gala Game's decentralized consensus. 
Fortitude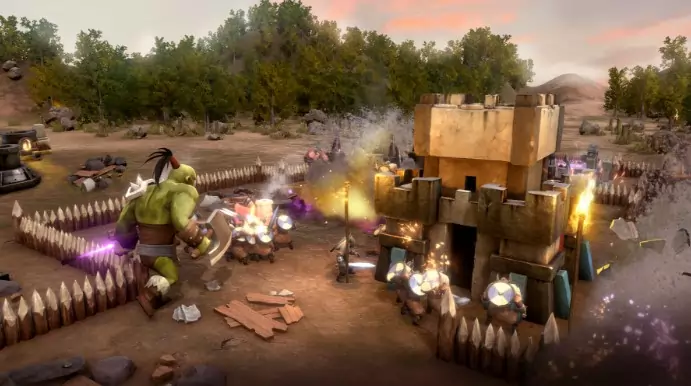 Fortitude is a PvP tower defense game set in a dark fantasy world where players compete against one another to both invade and defend villages. As you build and grow your village, you must craft and strategically place a variety of defensive structures like cannon towers, arrow towers and powerful magic buildings, all designed to protect you from invasion.
While defending your village, you may also train soldiers and heroes to form an army and invade other villages to plunder precious resources. The loot obtained in these invasions will create the foundation for your own village's expansion and development. Make sure you're well fortified for this intense and action-packed strategy adventure! Coming in Q4 2022!
The Walking Dead: Empires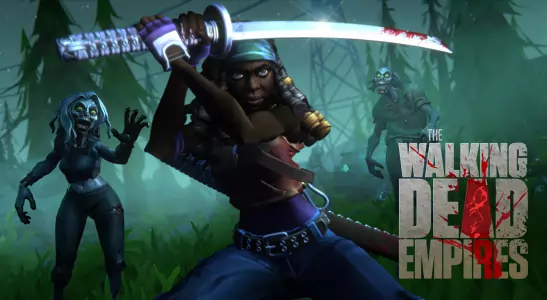 The Walking Dead: Empires is a multiplayer survival game set in the treacherous world of AMC's The Walking Dead. Survive in this harsh reality by doing whatever it takes. Scavenge for supplies and construct your new home. Team up with allies, compete against maniacal foes, and always beware the dead.
Battlestar Galactica 
Battlestar Galactica is a massively multiplayer online (MMO) game developed by Revolving Games, based on the popular American science fiction TV series. The explore-expand-exploit-exterminate (4X strategy) game brings players to a ruined Universe caused by Cylon's devastating attack. 
They will play as a human survivor whose main tasks include re-establishing a base, regaining territories, and collecting resources to fight the Cylon forces. The space-themed game requires strategies from players, such as collaborations and coordinated attacks, as new threats will consistently arise every time they make significant progress. 
"Season" is another term for the game's every level. Each season is triggered by a new Cylon attack, bringing new challenges and opportunities to the players. Gamers also have "seasonal goals," a big objective they must fulfill each season, which can only be achieved through alliances, acquiring the right weapons, and other crucial resources. The game also has a leaderboard that allows players to monitor their progress and how well they are in defeating the Cylon forces. 
Spider Tanks
Spider Tanks is a PVP Brawler that enables gamers to choose between a number of Tank Bodies and Weapons in the garage, then battle it out in one of the many Spider Tanks arena maps. The game is free to play, but also incorporates a variety of P2E mechanics, centering around skill-based competition, resource collection, and a player-driven upgrade cycle.
Whether you want to play with a small group of close friends, or test your skill in high-stakes competition, Spider Tanks will be the worldwide play-to-earn esport for you. Purchase fully tradable Weapons, Tanks and Bodies in the Spider Tanks store for advantages to the upgrade cycle, rarity head starts and more. Coming in 2022.
Legacy 
Legacy is a business simulation game developed by 22cons, where players fill in the shoes of a virtual Land Owner who creates factories, manufactures and sells products, and makes big profits. They can customize their factories and even build houses and leisure facilities for their workers to develop a sustainable and happy environment. Gamers can trade with fellow players, roll out specialized products in the open market, and purchase precious resources to expand their business further. 
LegacyCoin is the in-game currency of the simulation game, allowing players to hire more business partners and access exclusive NFTs to earn more coins and enhance their business. They can also earn it by participating in special events and using it when trading various items with fellow players. Legacy plans to equip LegacyCoin with more integrations to increase its utilities and make it more beneficial and profitable for gamers. 
How to Play Gala Games 
Here are the steps required to be able to play games on the Gala ecosystem.
Step 1) Register an Account
Before you can play any blockchain game on Gala, you need to create an account first. To start, click the Register button, fill up all the required information, click the two ticker boxes, and select "Create Account." 
Step 2) Verify Gala Games Account
You will receive a verification email on your provided address. Open it and click Confirm Account.
When verified, you'll now see its verification page. Once there, click Continue to Home.
Step 3) Create a Wallet
Now that you have created a Gala account, it's time to create a wallet that stores your funds.
These are the series of steps required to create a Gala wallet:
Click Finish Setup
If you haven't created a wallet yet, finish setting up your wallet by clicking the Finish Setup button, which you'll find on top of the site after having created your account.. 
Enter your info
Fill up all the necessary information, such as your full name. Once done, click Continue.
Create a Transfer Code
Next, create a strong Transfer Code, which serves as the password of your wallet. Note that this is not the same as your account password as it controls not your Gala account, but your wallet, making it far more important. Never share this with anyone.
Once you've input the password, click the ticker box and select Continue.
Recovery Phrase 
Click the Show Recovery Phrase button. The given phrase is a backup passcode in case you forgot your transfer code.
Once opened, write the recovery phrase and store it in a safe place. Note that the recovery phrase is the only way for you to recover access to your funds in case you lose your wallet or forget your Transfer Code. Never share it with anyone and never lose it.
After that, click the two ticker boxes and select Continue.
Answer Key Phrase Question 
Next, answer the following questions regarding the order of your recovery phrase. It's a test to see if you've really opened your secret phrase.
Once you've passed the test, click Finish. The next section will cover how to put funds in your wallet.
Step 4) Fund Your Wallet
After your wallet has been created, it's time to put some $GALA in it.
Go to Get Gala 
Top up your wallet by clicking the Get Gala tab located on the upper screen of the website. 
Choose your preferred crypto exchange
Once there, choose from listed crypto exchanges to buy GALA. The most popular exchanges include Binance, Coinbase, and Huobi.
Step 5) Play Gala Games
Now that everything's done, click the Games tab, choose from one of the game selections available, and click "Play." 

What Makes Gala Games Special? 
Gala Games has a lot going for it as a blockchain gaming platform and ecosystem. Let's explore them one by one.
Fun-First Approach to Blockchain Gaming
Gala's main selling point is its fun-first approach to gaming, focusing on making gameplays pleasurable, engaging, and addicting; just like how Farmville was quite addicting to many. This is in contrast to common practice in the P2E industry, which is known to focus on blockchain aspects like tokenomics, earning capabilities, and other blockchain mechanics.
This puts Gala in a unique position to attract real gamers—those who play for fun, not profit. If the goal is to revolutionize the gaming industry, then it only makes sense to serve the right market.
Eric Schiermeyer of Zynga
I wouldn't be doing this if I didn't think this was literally the next phase of the internet. Everything that touches ownership is going to be affected by what's happening here.

Eric Schiermeyer
Zynga has a magnificent track record of launching successful games, from Farmville to World with Friends 2, to CSR Racing 2. It was one of the first game developers that dared to sell virtual goods at a time when it was radical to do. Moreover, it is known for creating games with rich social aspects and addictive gameplay, making its games, especially Farmville, a huge success. 
Eric Schiermeyer, the co-founder of Zynga, aims to bring his wealth of experiences to Gala Games. While Town Star is the only game that is currently live, there are at least seven more under development.
Pop-Culture Based Games 
Another edge of Gala Games is the fact that it is developing games based on popular TV shows or movies, allowing users to play as their favorite heroes or villains. The GameFi platform is cooking up titles like Battlestar Galactica based on the science fiction franchise and The Walking Dead: Empires, the long-standing Zombie horror franchise.
And remember, these games are play to earn!
Why Gala Games?
Eric Schiermeyer made one of the greatest debuts in the blockchain gaming space through the launch of Gala Games. Although games take time to build, Gala already has multiple titles in development, which are slated for release soon.
Has Gala revolutionized gaming? We don't think so. At least, not yet.
We do see it as one of the more enticing gaming projects in crypto. As the industry develops, let's hope that Gala's fun-first approach can truly change the game, pun intended!
---
Join our newsletter as we build a community of AI and web3 pioneers.
The next 3-5 years is when new industry titans will emerge, and we want you to be one of them.
Benefits include:
Receive updates on the most significant trends
Receive crucial insights that will help you stay ahead in the tech world
The chance to be part of our OG community, which will have exclusive membership perks