When Gary Vaynerchuck announced that he was launching an NFT collection back in May 2021, many were thrilled to have one of the most remarkable entrepreneurs join the space as he is quite a respected figure in multiple industries, including digital marketing, social media, and wine. Above all, he leverages a network of hardcore entrepreneurs garnered from years of providing high-value content around building a brand, business, and community.
His foray into the NFT world has helped legitimize the space as he strongly believes that the technology will one day be incorporated into most small businesses for setting up memberships, clubs, and discounts.
I know that NFTs will be here for the rest of my life.

Garyvee
What is VeeFriends?
VeeFriends is a non-fungible token (NFT) collection personally made by thought leader and serial entrepreneur Gary Vaynerchuk, more popularly known as 'GaryVee.' The Ethereum-based collection comes with 10,255 kiddie animal characters, which boasts not only GaryVee's star power but a host of rich utilities and advocacies. 
The doodle art of the NFTs was hand-drawn by Garyvee himself, illustrating 100 different animals with matching traits, such as Decisive Duck, Noble Numbat, Sweet Swan, Determined Dolphin, etc.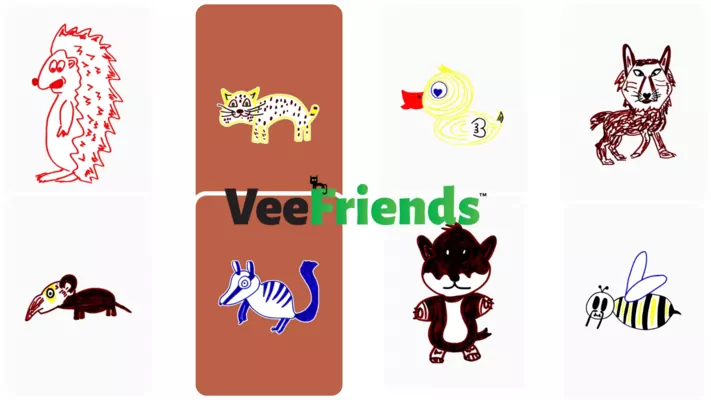 By owning one of these NFTs, holders will automatically have Vee-IP access to the dynamic VeeFriends community and Gary's VeeCon (holder conference). Holders have already tapped this event access last May 19, 2022. 
Other exciting utilities it offers include a private dinner with Vaynerchuk, accompanying him in a garage sale, and so much more. Holders can leverage these opportunities to learn business tips and life advice from the world-renowned entrepreneur.
Furthermore, a portion of VeeFriends' resales will go to three important areas: Gary's chosen charities, decentralized autonomous organizations (DAOs) with climate change initiatives, and the development of Ethereum's proof-of-stake (PoS) solution. In other words, holders would be part, not only of the fun but also of Gary's advocacy to extend help on relevant issues and counter the environmental effects of blockchain transactions. 
Growing Sales and Collaborations with Big Brands
Apart from the vibrant community, VeeFriends has recently clinched another vee-ctory by posting an impressive $500 million in sales when the entire crypto market suffers from a downward trend. This achievement is a testament to its strong brand and community.
Moreover, many companies are starting to see VeeFriends as a strong brand and unique vehicle to reach new customers.
Mattel Creations has joined forces with Garyvee to launch a special UNO deck that features Veefriend animals in the cards, including a non-playable foil card collectible, which has sold out. Meanwhile, one of the leading Scotch Whiskey brands in the world has offered holders of Gift Goat, part of the Veefriends collection (amounting to 555), a luxury gift in the form of a Johnnie Walker Blue whisky kit with custom-designed, limited edition Blue Label bottle that features the Goats.
Special Tokens 
VeeFriends has exclusive tokens that come in three categories, called 'Admission,' 'Gift,' and 'Access,' each giving exciting privileges and experiences for holders. 
Access Tokens offer virtual or in-person access to GaryVee
Gift Tokens open holders to Gary's curated gifting experiences
Admission Tokens come with various levels of collectability and rarity.
Furthermore, all these tokens give holders 3-year access to Veecon mega-events! 
VeeFriends Series 2 
VeeFriends Series 2 is a 55,555 NFT collection of 3D characters with immersive backgrounds and unique poses, all inspired by the VeeFriends OG collection. The new collection enables holders to be part of the VeeFriends brand and community, but on a lower tier than Series 1. Furthermore, Series 2 holders are not eligible to be airdropped tickets for Veecon.
Note that the Series 1 (first collection) holders have two privileges. First, they can acquire their NFTs' Series 2 counterparts for free (excluding gas fees). Second, their NFTs will have an exclusive trait called "Evolving pose," which will add to their characters' rarity.
Series 2 holders also receive a free box of 52 collectible trading cards, allowing them to play the "VeeFriends Compete and Collect" trading card game. 
What is VeeCon? 
VeeCon is a multi-day mega-event made for VeeFriends holders to celebrate NFT culture and learn the latest trends in business, marketing, and entrepreneurship. Veecon will launch one mega-conference each year for three consecutive years, which holders can attend for free through their VeeFriends NFTs.The first-ever ticketed event had its first successful launch last May 19-22, 2022, in Minneapolis, Minnesota. Around 7,000 people attended the event to see Gary Vee, meet fellow holders, listen to other successful figures share insights, build relationships, and party! 
The VeeCon 2022 was a fitting kickstart for the conference series as it featured some of the biggest celebrities, athletes, digital artists, NFT investors, and project founders who all came to bring one important message: NFT is the future. The next two conferences will roll out in 2023 and 2024, and holders can expect two more ticket airdrops before these much-awaited events. 
GaryVee: The Legend Behind VeeFriends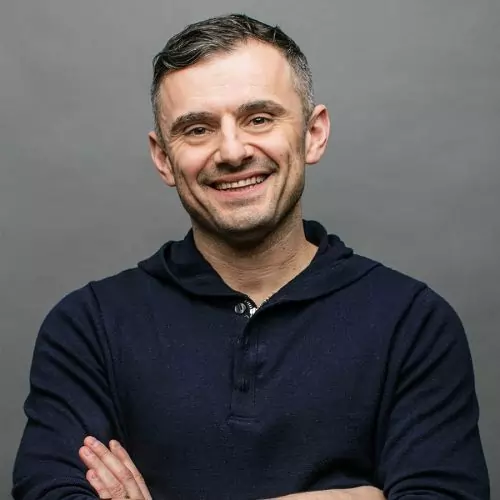 Gary Vaynerchuk is a Belarusian-American entrepreneur, speaker, bestselling author, and one of today's most prominent figures in the NFT space. Often described as a serial entrepreneur, forward thinker, and thought leader, Vaynerchuk serves as the chairman of VaynerX, which brands itself as a modern-day communications company.
VaynerX houses various businesses that GaryVee has either established, co-founded, or acquired through the years. These businesses include VaynerMedia (media agency), VNFT (NFT consultancy), The Sasha Group (digital marketing agency), Vayner Speakers (speakers bureau), and Vayner Commerce (commerce development company). 
Fortune Top 50 
From selling a lemonade franchise at seven years old, selling baseball cards worth thousands of dollars during his high school years, and bagging ice at 14, he rose to become Fortune's 10th Most Influential People in the NFT industry. 
His impressive talent in boosting brand awareness and building an active community made him conquer the digital marketing sphere, and he appears to be doing the same for the NFT arena. His experience, talent, and instincts offer rich and valuable knowledge to intellectual property (IP) owners on how to bring meaningful narratives to their creations and elevate them into something more engaging. 
Turning Wine Into Gold 
During the emergence of the Internet in the 90s, GaryVee already recognized its power to catapult a business. But what made him more compelling is that he applied this instinct to action. By bringing his father's liquor store on the web and establishing one of the first wine e-commerce websites, Vaynerchuk grew it to a $60 million business in just five years. This early-mover advantage is seen once again in his NFT ventures, which can potentially turn even bigger in the coming years. 
---
Join our newsletter as we build a community of AI and web3 pioneers.
The next 3-5 years is when new industry titans will emerge, and we want you to be one of them.
Benefits include:
Receive updates on the most significant trends
Receive crucial insights that will help you stay ahead in the tech world
The chance to be part of our OG community, which will have exclusive membership perks