It may not be much, but it's honest work. Farmers World lets players live the life of a digital farmer, plotting crops and using tools in the digital world without having to step outside under the scorching sun.
The NFT game bares a familiar interface to those who were once addicted to Farmville, which may bring nostalgic vibes to some players. 
This article delves into what Farmers World is all about and what players might get out of the game.
What is Farmers World?
Farmers World is a play-and-earn game built on the WAX blockchain, where players can use NFTs to mine for different in-game currencies like wood and gold.
Wood and gold can be used to craft tools that can be sold on the marketplace in exchange for cryptocurrency. The game is highly integrated with the blockchain, which means every action, like choosing a tool will be recorded on the WAX network.
Farmers World is a browser game that does not have a mobile version yet although a mobile app is mentioned on its roadmap, which means that it's likely on the horizon.
Where Can I Buy Farmers World Tokens?
The game utilizes the $FWW governance token, which can be purchased on crypto exchanges like MEXC or BKEX. A more decentralized way to purchase FWW is through the Alcor exchange on the WAX blockchain.
To be clear, the game does not require the FWW token to play. Instead, players must have the WAX coin in their wallet in order to play.
Who is the Developer of Farmers World?
Farmers World was created by a Japanese game developer called G.JIT Japan. But truth be told, not much is known about it. Furthermore, the team appears to be pseudonymous.
What You Need to Get Started
Before everything else, you'll need to have a WAX wallet to get started. If you're familiar with the WAX blockchain, skip the next two steps and go straight to Buying Farmers World NFTs. If you haven't used the WAX blockchain before, you'll need to know how WAX Resources work first. Read the guides below:
WAX Cloud Wallet Guide (soon)
Once you have a WAX wallet, you'll need to buy Farmers World NFTs to start playing. Like with other NFT games, you can choose the type of NFT characters to use, but their in-game efficiency depends on their rarity and level.
Stake WAX
Before you can start playing Farmers World, you'll need to stake some $WAX first. Since everything in the game is a blockchain transaction, ensure you have enough WAX left in your account for different actions.
You will need to have enough resources in order to play the game. If you have ten minutes, it's best that you look into how CPU, RAM, and NET works first.
Otherwise, just follow the instructions in the next section (if you can keep up).
Click on the Resources button on the right side of the browser.
Stake CPU, NET, and RAM
Make sure to stake for CPU, NET, and RAM. When your stake is running low in either of the three options, you'll have to stake additional WAX to increase its percentage. To change the option of your staking, click on CPU next to the text box and change it to either NET or RAM, enter the amount of WAXP you want to stake, and click on Stake.
If you somehow failed to follow this part, we highly recommend you check out our Resources guide above.
Log In to Farmers World
First, go to the official Farmers World website and click on the Play & Earn button located in the upper-right section.
Connect Your WAX Wallet
Once you click Login, you'll have to link your WAX Wallet Account to play the game.
Go to the Farmers World NFT Marketplace
When in the game, you'll be told that you need NFT game cards to start mining in the game. To get those NFTs, click the Go to Atomic button on the left. If that doesn't work, go directly to the Atomic Hub website.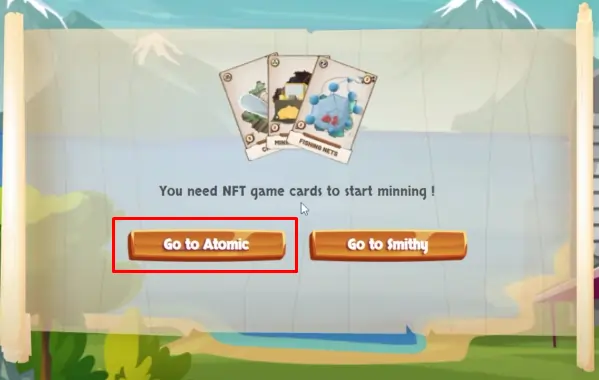 Buy Farm Tools
You might need to purchase different tools in order to mine different items. An axe can mine wood, a mining excavator can mine gold, a chainsaw can also mine wood, and so on. Note that these items are also NFTs.
For this guide, we'll be purchasing an axe first so we can start chopping some wood. You may also purchase other NFTs like farm plots, animals, foods, and barley.
How to Play Farmers World
In order to play Farmers World, you'll need to buy NFTs from the marketplace, load the game, and start mining and crafting items.
The game's goal is to accumulate more resources, which can be done with better tools and farming on better land, etc.
Here's a step-by-step guide on how to play the game.
Equip the NFTs
In Farmers World, you can actually use an NFT by wearing it. Make sure to Wear all the NFT tools you've purchased from the marketplace. Click on the chest button at the bottom of the screen to bring up the different NFTs you own.
The game requires you to have a Coop, which you can craft, in order to wear some items, such as the Chicken Egg. 
Note that every time you wear a tool, you must approve the transaction in your wallet.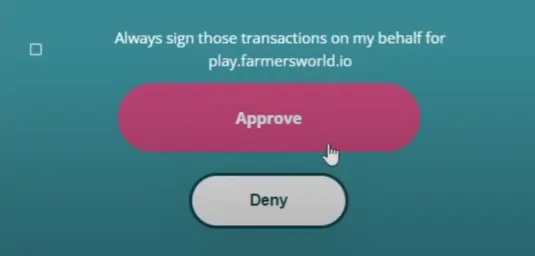 Start Mining
After this, click on the Home button at the bottom of the screen and start mining. Different tools have different cooldown periods, hence, it's best to keep track of them for maximum efficiency.
Make sure to choose which tools to use wisely since some consume energy properly. If you're tight on energy, choose the tools that do not require energy to function.
The game's tools have different cooldowns. And if you've noticed, their durability slowly goes down every time they are utilized. You can replenish the durability of the tool by repairing it, which usually requires gold.
Unlock Other In-Game Options
Farmers World also has different NFTs like Farm Plots that players can use to mine other resources like Barley Seed, which can be sold to other players on the marketplace.
To open the Chicken coop mentioned earlier, players must click on the Map button below and click on Chicken.
Once selected, players will have to click Build.
Replenish Energy
If you are doing things that cost energy in Farmers World, you'll have to replenish it every once in a while. You can do that by clicking on the plus button next to the energy and adjusting the resources you plan to exchange for Energy. Once you're ready, click on Exchange.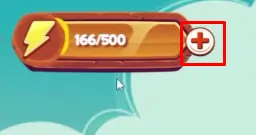 In-Game Boosts
Another way for players to increase their earnings is to purchase membership cards. These cards increase certain properties like the number of tools they can store, the rechargers per day, and other stat increases that help mine more resources.
How Do You Get Gold in Farmers World
It's important to note that although Gold is a very important currency in Farmers World, it is not the only significant resource. You'll need different tools to mine various resources. 
And to mine gold, you'll need a mining excavator. One option to get a Mining Excavator is through the Atomic Hub marketplace. The benefit of purchasing a Mining Excavator is that players won't have to grind, save up, craft, and wait for their tool.
For this article, we will be mining gold with the help of a Mining Excavator.
Go to the Atomic Hub Marketplace
When in the Atomic Hub marketplace, set the filters to tools and change All Types to Gold.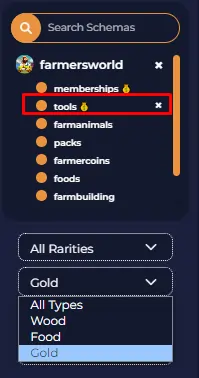 Set the Listings (Newest) option at the right side of the text bar to Price (Lowest) in order to see the most affordable Mining Excavator listings. At this stage, you'll only need a cheap one.
However, you should also watch out for the durability of the tool. Make sure to look for a Mining Excavator with durability of at least 250.
Once you've found one that you want to purchase, click on Buy. 
If you want to craft your Mining Excavator, you can click the Smith button below, then go to Mining Excavator, and Craft.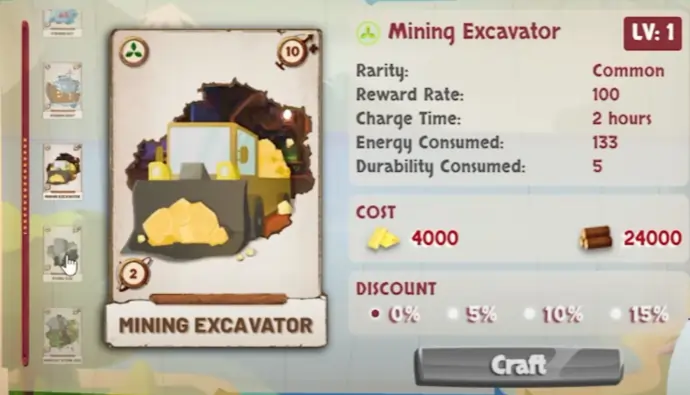 Note that crafting a Mining Excavator requires a lot of gold, so unless you're stacked in-game, you're better off purchasing one from the marketplace.
Start Mining Gold
Open the Chest bubble located at the bottom and Wear your Mining Excavator.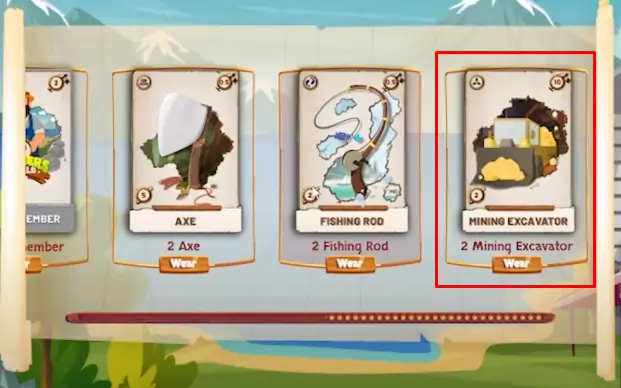 Once equipped, click on the Home button on the bottom, go to your Mining Excavator, and click on Mine to earn gold.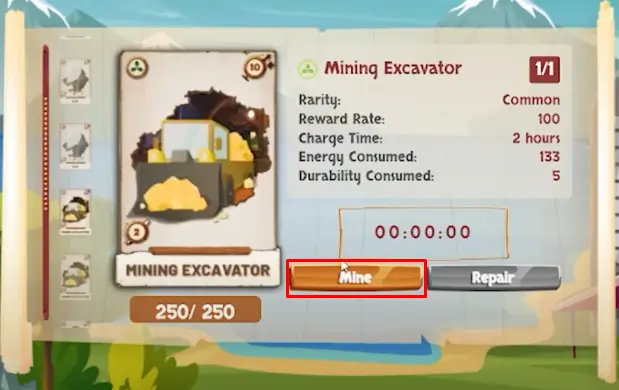 Can You Make Money by Playing Farmers World?
The honest answer is that it is hard to make a profit by playing Farmers World. Due to the drastic drop in demand, previously-luxurious items are now selling for an extremely small percentage of their supposed price on Atomic Hub.
One problem with making money in Farmers World is that to do so, you'll have to sell your NFTs. The question is, who will buy them? With the price of FWW, its governing token, dropping 99.91% from its all-time high, it begs the question: will interest in the game return?
But there is one silver lining. Since items and gold are extremely cheap these days, the barrier to entry has also been massively reduced. New players don't have to spend the same amount as their predecessors in order to get started with Farmers World.
Should interest return to the game, the prices of resources and items will likely increase and enable users to profit. But that's an "if".
If you enjoyed this article, perhaps you might be interested in a similar farming game on the WAX blockchain: Farming Tales.
---
Join our newsletter as we build a community of AI and web3 pioneers.
The next 3-5 years is when new industry titans will emerge, and we want you to be one of them.
Benefits include:
Receive updates on the most significant trends
Receive crucial insights that will help you stay ahead in the tech world
The chance to be part of our OG community, which will have exclusive membership perks