Ethereum's struggles with its network have allowed other Layer 1 blockchains to compete and deliver the solutions people want. One such platform is Solana, which proved to be a worthy competitor by offering an eco-friendly consensus mechanism, fast transactions, and low fees.
But it seems that the promising competitor is now struggling with critical issues, including repeated platform outages and resource exhaustion, putting its long-term competitiveness in limbo. These struggles have opened up opportunities for a new breed of blockchains built on a special programming language called Move.
Aptos is one of the most promising developments in this arena, currently touted as a "Solana killer," that aims to rise above the hype and carve its own path in the web3 space. 
What is Aptos Blockchain? 
Aptos is a layer-1 blockchain powered by the Move programming language and created by the same team behind Meta's now-defunct Diem project. The protocol, dubbed the "Solana killer," aims to be a future-proof blockchain by hitting four critical areas: scalability, upgradeability, safety, and reliability to bring the best possible experience for users. 
Moreover, it was able to raise $350 million in venture capital (VC) funding, reflecting investors' hope and confidence that it can deliver most (if not all) of its promises. 
But its mainnet launch, which kickstarted last October 12, 2022, was hounded with underwhelming responses because of its surprisingly slow speed, even slower than Ethereum (the industry's 'standard' for snail-paced network speed). 
But Aptos' co-founder, Mohammed Shaikh, clarified the situation and explained that the network's seemingly slow transaction per second (tps) is due to the network's prematurity, so to speak.
He further expounded that the protocol's slow tps isn't a reflection of the network's capacity, and this speed meter will eventually tick up once activities inside the blockchain increase. While critics may take this reason as an excuse, the deployment of future projects with massive traffic will certainly test the network's capacity and limitations. 
Key Advantages of Aptos
Most investors and enthusiasts alike are keen to know what gives a certain L1 blockchain like Aptos an edge over competitors.
Move language
Move language is a programming language specifically designed for smart contracts and initially created for the Diem project. It is known for its robust security features and flexibility, allowing developers to conveniently create decentralized applications (dApps) for the Aptos ecosystem. 
Moreover, since Move was originally developed by Diem, it is already backed with years of tests, research, and development, giving Aptos a mighty headstart in crunching blockchain-based operations among new-generation chains.
Highly Scalable (in theory) 
While Aptos currently clocks at an average speed of 12 tps, only time will tell if the Move-powered blockchain can achieve or even reach close to its promised 160,000 tps speed. It may seem like a moonshot right now, but its whitepaper laid out clear ways to boost its transaction speed without giving up key features expected from a decentralized platform. 
According to Aptos, it can achieve this feat by separating what it calls 'non-agreement related tasks' away from its consensus phase. But what tasks exactly? Tasks such as transaction dissemination, ledger certification, and transaction execution/storage. 
By doing this, Aptos can execute ordering with significantly low bandwidth, which would make way for reduced latency and high transaction throughput. 
Moreover, Aptos has created a system to allow key transactions to run simultaneously to enhance its network's high throughput and low latency. These critical transactions are block meta-ordering, batch storage, parallel transaction execution, ledger certification, and transaction dissemination. 
By allowing these operations to run at the same time, Aptos can potentially achieve highly parallel execution. In fact, Aptos did an experiment to solve one of blockchain's biggest headaches: the slow minting of large batches of non-fungible token (NFT) collections. The test turned out to be a success as Aptos' devnet had seamlessly minted millions of NFTs in an hour.
Furthermore, it could also result in hardware efficiency, allowing developers to gain increased sustainability in using the blockchain. 
What is $APT? 
$APT is Aptos blockchain's native token, which holders can use for network fee payments, validator staking, and governance participation. The community will receive the largest share of the token distribution (at 51.02%), while the remaining slice will go to the core contributors (composed of Aptos Labs and advisors), investors, and the Foundation. 
Here's what each category will receive from the overall supply of the APT token:
| | |
| --- | --- |
| Category  | Token Distribution  |
| Community  |                               51.02%  |
| Core contributors  |                               19.00%  |
| Foundation  |                               16.50%  |
| Investors  |                               13.48% |
APT Coin allocation
Moreover, Aptos' governance community will soon implement key changes to the protocol's tokenomics to improve users' benefits and incentives. These changes can potentially include staking rewards for holders who will stake their tokens to help secure the network and achieve consensus. 
Moreover, they may also consider tweaking or modifying the network's transaction fee-burning mechanism, reward rates and mechanism to further incentivize holders and validators. 
And while Aptos categorize these plans as 'anticipated changes,' the community may also decide to retain these policies as well. 
How to Buy $APT 
You can purchase $APT at the following exchanges:
You may also check the complete list of DEXs at this link.
Who Created Aptos?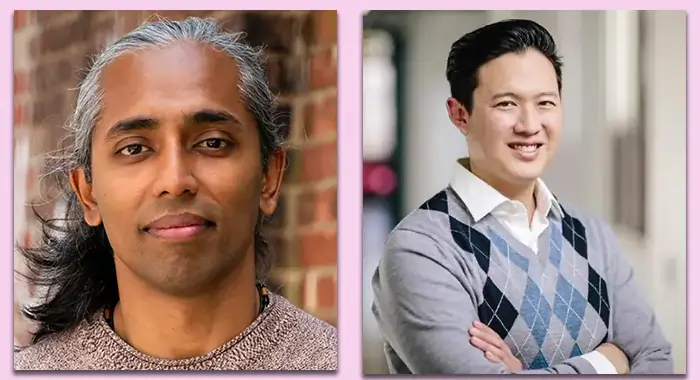 Mohammed Shaikh and Avery Ching founded the Aptos blockchain to bring new life to Meta's failed cryptocurrency project: Diem. Shaikh and Ching worked as programmers from the now-defunct project and later left with other programmers and executives to start a new blockchain venture. 
Diem folded its operations last February 1, 2022, and on February 24 (just less than a month), Shaikh officially announced the creation of Aptos, billed as a 'universal and fair' blockchain. 
Who are the Backers of Aptos? 
In March 2022, prime venture capital firm Andreessen Horowitz (a16z) supported Aptos by investing $200 million in funding. Other big investors, such as PayPal Ventures, FTX Ventures, Binance Labs, and Coinbase Ventures, also joined a16z in investing at Aptos. 
In its second funding round in July 2022, Aptos raised a fresh $150 million from FTX Ventures and Jump Crypto, which reportedly catapulted the company's valuation to $2 billion. 
Projects Building on Aptos 
Topaz 
Topaz is a native NFT marketplace in Aptos which allows users to buy, sell, and even display their much-prized digital assets. The platform also aims to apply critical learnings from other marketplaces, such as establishing a smooth user experience (UX) and listening to its ever-expanding user base. 
One notable philosophy of Topaz is its belief that UX is more than just about aesthetics but offering users an overall convenient experience when using an application. Moreover, despite its infancy, it was able to hit USD $2.4 million volume in just 24 hours, highlighting its potential as the next big thing in the NFT marketplace competition. 
LiquidSwap 
LiquidSwap is the first DEX on Aptos and offers stable swaps for correlated assets, uncorrelated token swaps, a decentralized autonomous organization (DAO) treasury, and speedy transactions. You may start using it by bridging a certain amount of crypto assets to Aptos through Portal Bridge or LayerZero. You may also withdraw $APT from your chosen centralized exchange to an Aptos-based wallet. 
Aptin 
Aptin is a decentralized lending platform or (if you want to be more technical) non-custodial liquidity protocol, which allows users to be either borrowers or depositors. By using this dApp, any users can borrow, lend, and generate interest wherever they are in the world, giving them access to a much-needed network of lenders and borrowers. 
Moreover, its token staking and yield farming opportunities ensure that everyone can have robust earning instruments while spending time inside the application. 
Aptomingos
Aptomingos is a collection of adorable 1,210 NFT pixelated flamingos backed by a team that focuses on community, exclusivity, and education. Its founders aim to establish a dynamic community where both newbies and seasoned NFT collectors can collaborate, inspire and teach each other. 
The founders made it clear that they are not developers, professional marketers, or even digital artists but traders with a couple of years of experience in the NFT space. But despite the lack of these 'big titles,' they aim to create the best community they could ever make through the help of current and future supporters of the project. 
Aptos Launcher 
Aptos Launcher is a launchpad and a full-scale ecosystem that helps projects launch their token sales. It is always open to receiving applications to the most promising projects in the blockchain space and boosting these crypto-based ventures. If you're interested in submitting a proposal, you may head to this link and fill in the necessary information about your project. 
Should I Invest in Aptos?
Aptos is a new L1 blockchain that has potential but also comes with a lot of risks, hence, you need to determine your risk appetite before even considering putting money into it, whether that's through buying $APT, or tokens and NFTs that launch on its network.
The value of an L1 chain is directly proportional to the number of successful projects built on it, which will ultimately determine the number of users on the network. Right now, it's a bit too early and has a lot to prove. Unfortunately, we at Metaroids cannot predict with certainty how it will play out.
We recommend you do further research into the ecosystem and come up with your own decision.
Conclusion 
While Aptos has already shown promising features, its long-term performance will determine its competitiveness among L1 blockchains. Moreover, only time will tell if it really has what it takes to be a worthy "Solana killer." There have been tons of Ethereum killers that existed in the past, most of which have crashed in valuations while Ethereum is still the number one L1.
With this in mind, take this "Solana killer" catchline with a grain of salt. Be responsible in your due diligence and resist falling prey to hype.
---
Join our newsletter as we build a community of AI and web3 pioneers.
The next 3-5 years is when new industry titans will emerge, and we want you to be one of them.
Benefits include:
Receive updates on the most significant trends
Receive crucial insights that will help you stay ahead in the tech world
The chance to be part of our OG community, which will have exclusive membership perks