Pak is currently one of today's high-profile NFT artists and an attention magnet mainly because of his mysterious persona and, above all, his record-breaking NFT sales. Despite his anonymity, we've been fortunate enough to be able to take a peek at his mind's depth through his creations, including his art pieces, platforms, and unique selling philosophies.
Let's take a deep dive into what imPak does the artist has created so far in the NFT realm 一 and how we can learn and take inspiration from it. 
Who is Murat Pak?
Pak is an anonymous digital artist, programmer, and cryptocurrency investor best known for selling the world's most expensive non-fungible token (NFT) collection, "The Merge," which netted $91.8 million on Nifty Gateway last December 2021. 
Since Pak's identity remains largely unknown, we'll settle for "he" as his pronoun for this article. The artist was formerly known as "Murat Pak" but later settled into a more simple name, "Pak," which means "pure." He is also known as "The Nothing".
Apart from his record-breaking NFT sale, another interesting fact is Pak's key role in Beeple's venture into NFTs. Paks' introduction of NFTs later helped the now second-highest selling NFT artist in auctioning his blockbuster blockchain-powered art, "Everydays: The First 5,000 Days," for $69 million in Sotheby's in March 2021. 
Pak's Identity Remains a Mystery 
Despite being thrust into the spotlight after the sale of The Merge, his identity remains a mystery, and no one's quite sure if the artist is an individual, group of artists, or, get this, an artificial intelligence (AI) being.
Moreover, Sotheby's has indirectly sent the message that it is committed to preserving the artist's anonymity, pointing out that anonymous creators are nothing new in the arts industry. But to reduce the shivers or doubts that collectors might feel about Pak, the auction house has sent clues that the Merge creator is a group of artists aiming to avoid media attention. 
By offering a hint like this, Sotheby's avoids distrust among collectors (which would be bad for business) while preserving the mysterious aura of the artist. And to add a layer of mystery, Pak is also keeping his software tools secret from the public. 
Paks' Personality 
In one interview, Pak said he's a fan of both PC and Mac but highlighted that these two machines provide different advantages for his work. He likes the PC's horsepower for high-quality outputs and Mac for its mobility. He also shares that he loves playing 80s synths and chiptunes while working and likes playing e-sports. 
He also appears to have a slightly twisted sense of humor and a creative way of dealing with online haters. At one time, he even gifted his top 30 haters with exclusive NFTs ー only that these assets were configured not to be sold, bought, or even transferred! 
What is Pak's Net Worth? 
According to the press release distribution platform Newswire, Pak may have already earned $349.9 million from his NFT artworks. The amount came from the 180,300 NFTs he sold between February 2020 to April 2022, composed of single, open, and limited editions. The anonymous artist also holds the distinction of becoming the world's first NFT artist to reach $1 million in sales from blockchain artworks. 
Pak's Top NFT Artworks 
The Merge
The Merge is currently the most expensive NFT artwork collection ever sold in one sitting. The collection fetched a whopping $91.8 million in Nifty Gateway, a platform that now ranks 5th in Forbes' top NFT marketplace worldwide. 
The multimillion-dollar artwork was sold as fragmented art (instead of a single piece), "breaking" it into 266,446 pieces or "masses," which was purchased by 28,983 collectors.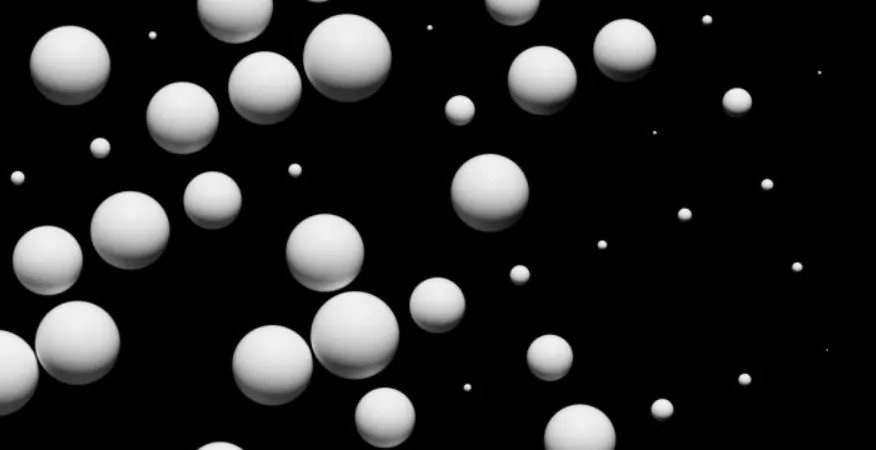 These masses work in an interesting way. When two of them combine, they form a new, bigger mass, and the system will automatically destroy the two smaller masses to remove them from the supply permanently. Merging can be done by transfering one NFT to another wallet that has another of the same "Merge" NFT.
It was also launched as an "open edition," where limits were not set by available masses but by a duration of 48 hours. 
It's interesting to note the parallel between Beeple's "Everydays" and Pak's "The Merge." Everydays is composed of more than 5,000 individual artworks but was sold as a single collage piece, while "The Merge," which features a single white sphere, was fractionalized into almost 270,000 pieces. 
The Bored Ape Yacht Club (BAYC) might be the most expensive NFT collection in terms of market cap today, but it merely fetched around $1.9M during mint. Will Pak's Merge emulate the same rate of growth? It would be difficult considering that BAYC has a market cap of $1.4B today, but definitely, a possibility depending on how popular the anonymous artist becomes.
Burn.Art and 'Chapter One: Carbon' 
Burn.Art is a platform created by Pak that allows users to burn NFTs in exchange for ASH tokens. In other words, artists can mine $ASH by continuously burning NFTs on the website. One of the perks of having this token is gaining exclusive access to Pak's selected NFT drops. 
"Chapter One: Carbon," meanwhile, is an exclusive collection made for ASH holders, held last January 2022 at the Burn.Art website. The event presented two collections: The single edition called "Three Thousand and Eight Hundred Twenty-Five Burned Cubes" and the "Carbon Edition of 999." 
The website auctioned the first NFT to ASH holders. Next, half of the 999-piece collection became a "gift" to all those who participated in the bidding. Pak has divided the other half into two parts: The first half was put for sale (600 ASH), while the second half has gone to the community. 
It reflects Pak's philosophy of creating an active, engaged, and incentivized community, instead of just focusing on getting the highest bidder for an artwork. By offering NFT collectors an opportunity to acquire fractionalized art, Pak has kept his community supportive, continuously solidifying his status as one of the NFT sphere's top artists. 
Censored: An NFT Collection to Support Julian Assange 
"Censored" is a two-part NFT collection launched by Pak last February 2021 to support the imprisoned and world-renowned Wikileaks founder Julian Assange. 'Clock' is the first part of the Censored collection, which netted 16,593 ETH on the auction, equivalent to around $53 million at that time. The amount raised from the NFT will fund Assange's legal defense. 
AssangeDAO, a decentralized autonomous organization (DAO) created to support the embattled journalist, purchased the artwork. The 'Clock' is an NFT image that counts Assange's days in jail. 
Another part of 'Censored' is its "open edition," which allows NFT enthusiasts and Assange supporters to mint their censored (covered) message and pay any amount they want. Proceeds from this open collection will support critical areas such as freedom of information, human rights, and charities. What's more interesting is that all these covered messages will open once Assange is acquitted. 
Archillect: The AI Image Curator of the Web
Archillect is an AI-powered curation platform that sifts through large amounts of data on the web to select and display the most relevant images on "her" homepage and social media accounts. The website's name comes from the combination of "archive" and "intellect," which exactly explains what she does: Archive images and information through her advanced intellect or algorithm. 
The hi-tech curator can also mine information related to the keywords given to her and repeat the cycle of her deep research, making the AI an impressive (and yes, quite scary) algorithm. The depth of Archillect's search depends on the engagements produced by her posts on various social media platforms and evolves based on her followers' behaviors. In other words, she is not just a linear algorithm but a complex machine that continuously learns and evolves.
What makes Archillect similar to a human being, aside from her learning abilities, is her desire to be liked by web users. She aims to reach out to as many social media accounts as possible to increase the share rate of her posts. Archillect is also intelligent enough to "build relationships" on specific social media accounts that provide the biggest boost on her posts. 
Archillect's curation process is 100% automated, and the only time Pak intervenes is when he needs to divert the AI's attention to other keywords. There are times when intervention is necessary as Archillect's deep research becomes so advanced that she sometimes generates images too inappropriate for social media postings. 
---
Join our newsletter as we build a community of AI and web3 pioneers.
The next 3-5 years is when new industry titans will emerge, and we want you to be one of them.
Benefits include:
Receive updates on the most significant trends
Receive crucial insights that will help you stay ahead in the tech world
The chance to be part of our OG community, which will have exclusive membership perks