A few NFT marketplace aggregators, as well as automated market makers (AMM), have been popping up across Solana to help fill the need for liquidity. Coral Cube, in partnership with Magic Eden, rose to provide such services.
Coral Cube is a non-fungible token (NFT) marketplace, aggregator, and  AMM platform that facilitates instant liquidity for digital assets on the Solana blockchain. 
With the platform's AMM, traders can finally sell their NFTs instantly through liquidity pools (NFT/SOL). This selling method eliminates the need for sellers to wait for somebody to agree on their price just to make a sale.
But, as we have mentioned in our previous NFT AMM articles, an algorithm (not you) sets the prices for your NFTs, which may sometimes price your assets below the floor. 
The Solana-based marketplace, which caters mainly to digital asset traders, recently joined forces with Magic Eden and 13 NFT projects to kickstart its liquidity pool creation features. And from the 13, traders can now tap an increasing number of NFT collections inside the platform that offers pool creation for everyone who wants to test the AMM's potential. 
But note that you can also use Coral Cube like any normal NFT aggregator, where you can view listings from other marketplaces like Magic Eden, Solanart, etc., and buy them at the listed price.
With its growing user base, Coral Cube vows to provide a smooth user experience (UX) for traders to offer them the maximum possibilities of being a market maker. 
In this guide, we'll show you how to easily set up a liquidity pool, as well as how to buy and sell digital assets on the platform. 
How to Create Double-Sided Pools 
On Coral Cube, liquidity pools are also called 'Double-Sides Pools,' so don't be confused if you can't find any 'liquidity pool' tab on the menu.
Double-sided pools will always have two different assets: a token ($SOL) and an NFT.
Note that not all collections have the pool feature enabled, so you will have to make do with what's currently available. You can determine eligibility by the 'Pools' tab shown on a collection's page.
Link Your Wallet to Coral Cube 
Go to Coral Cube, click the 'Select Wallet' button in the screen's upper-right corner, and connect your Solana wallet. If you don't have one yet, check out our Solana Wallet guide.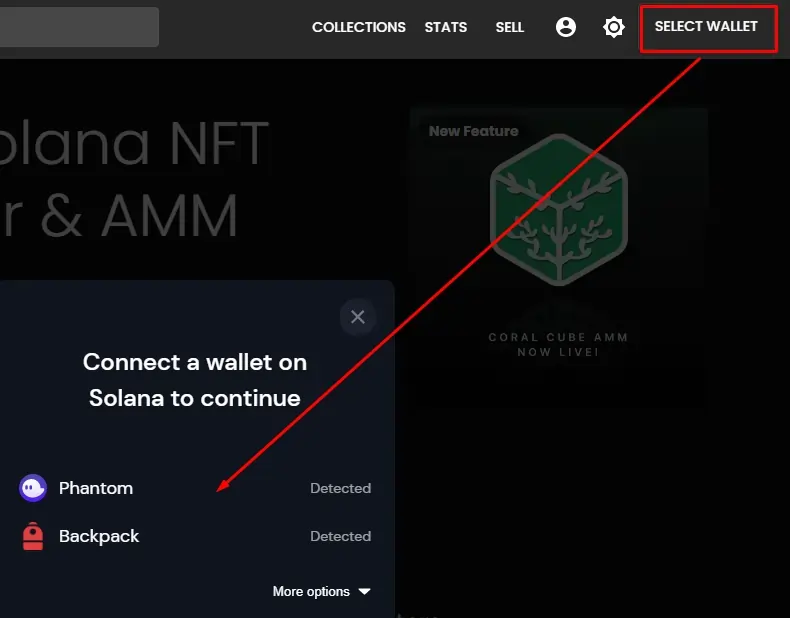 For this article, we will use Phantom. 
Go to the Collection's Page 
Next, you need to go to the page of the collection you want to create a liquidity pool for. Type in the NFT you want in the search field at the top of the site.
For this guide, I'll be choosing the Just Ape collection (see the Pools tab below).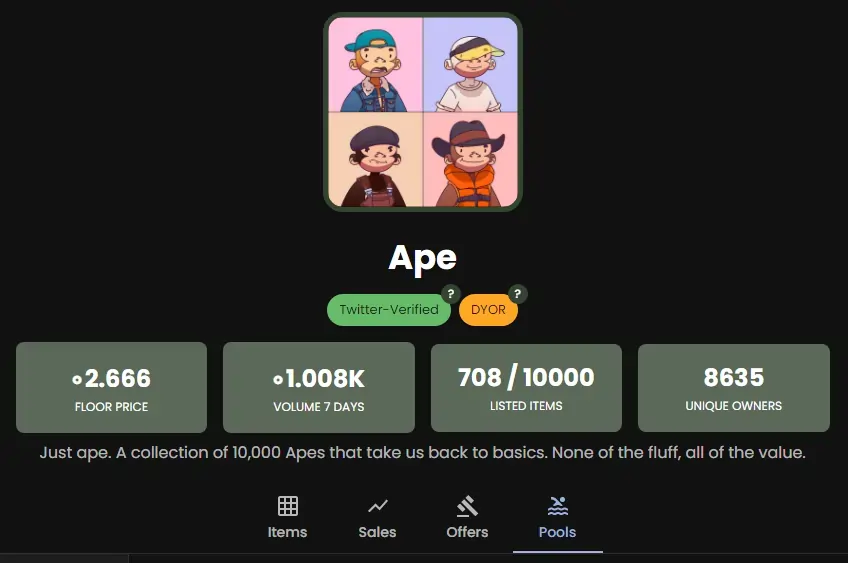 Note: you need to have at least one or more of the NFTs you are providing liquidity for and enough SOL to pair with them.
Click the 'Pools' Button 
Select the 'Pools' button and click 'Create Pool.'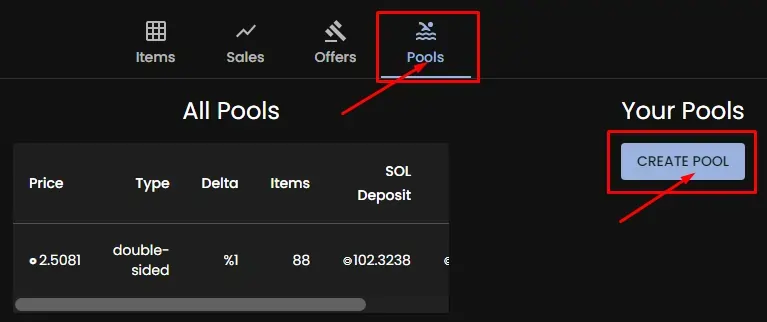 Set Pool Parameters 
First things first: In the 'Pool Type' drop-down box (the first box in the 'Create Pool' page), select the 'Double-Sided' option.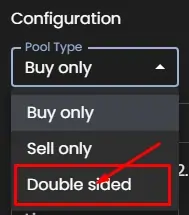 Here are the other configurations you need to set: 
Base price – Your NFTs' starting price
Items to buy- Number of NFTs for purchase
Curve type – The price mechanism you want for your pool 
Curve delta – The extent of your pool's price movements.
Liquidity provider (LP) fee – The transaction fee you want to charge for traders who will use your pool

Add Your NFT 
You decide the amount of NFTs for your liquidity pool. But note that you need to have equal amounts of SOL to make a two-sided pool. Simply Add the NFTs.
Right after clicking Add, you can always remove your NFT in case you change your mind or want to select another digital asset. 
Click Create Pool 
After reviewing all your configurations, select 'Create Pool.' 

Approve the Transaction in Your Wallet 
Your wallet should prompt you to confirm.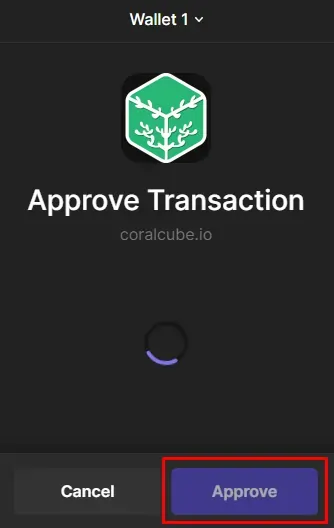 After clicking the 'Approve' button, wait for the notification which says the transaction has been successful. Sometimes, tech issues may happen even after approving the wallet transaction. 
How to Buy NFTs 
Buying NFTs in Coral Cube is similar to other major NFT marketplaces. But did you know that since it is an NFT aggregator, you can actually buy NFTs listed from other marketplaces within the platform? By seeing all the available assets in the market, you get to have more options and better pricing.
Here's how to do it:
Connect Your Wallet 
Choose from one of the eight accepted Solana wallets on the website and link yours.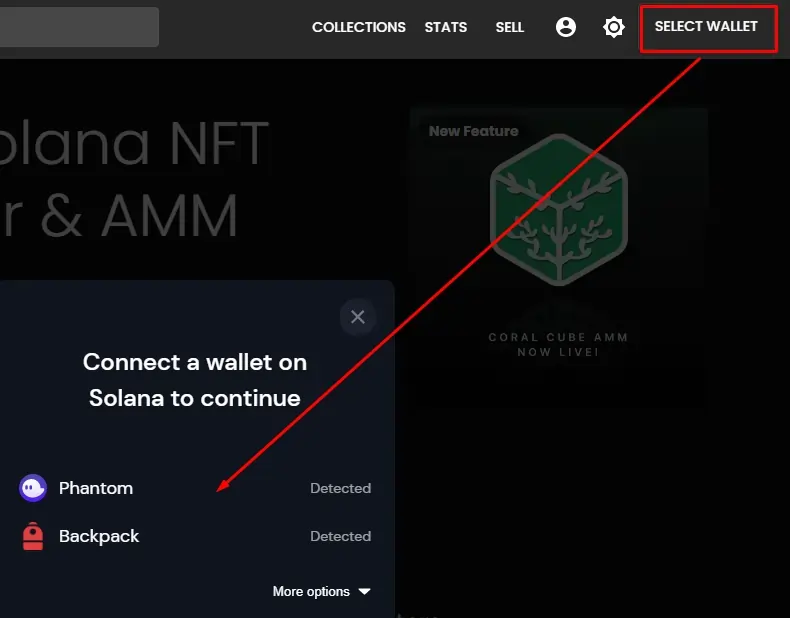 Select an NFT Collection 
Enter your favorite collection's name on the search bar located just above the screen. From there, select an NFT and click the 'Buy' button. For this guide, we picked 'Bready Brunch 760.'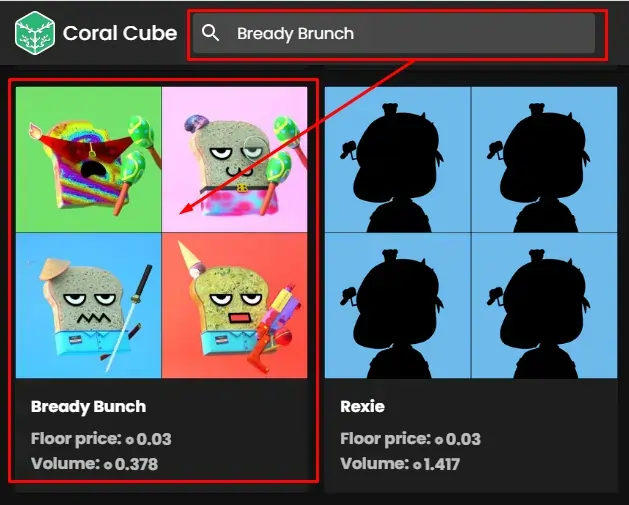 Buy the NFT
Now, it's time to select the specific NFT to buy from your chosen collection. Simply click the Buy button as shown below.

Approve The Transaction 
Your wallet should prompt you by then. Click the 'Approve' button to finish the purchase transaction. 
Note: Wait for the 'Transaction Sent Succesfully' notification to ensure the purchase has taken place. This notification usually slides out at the lower-left corner of the screen.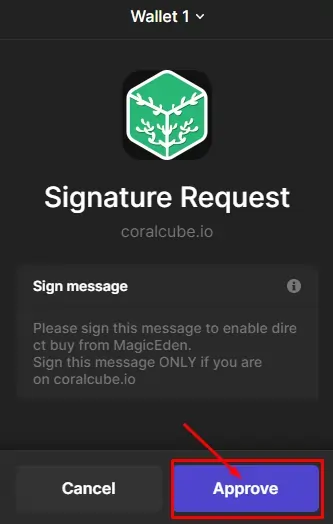 How to Sell NFTs 
You can list your NFTs for sale on Coral like in any marketplace. Here's how:
Connect Your Wallet 
Link your Solana-based wallet on the website.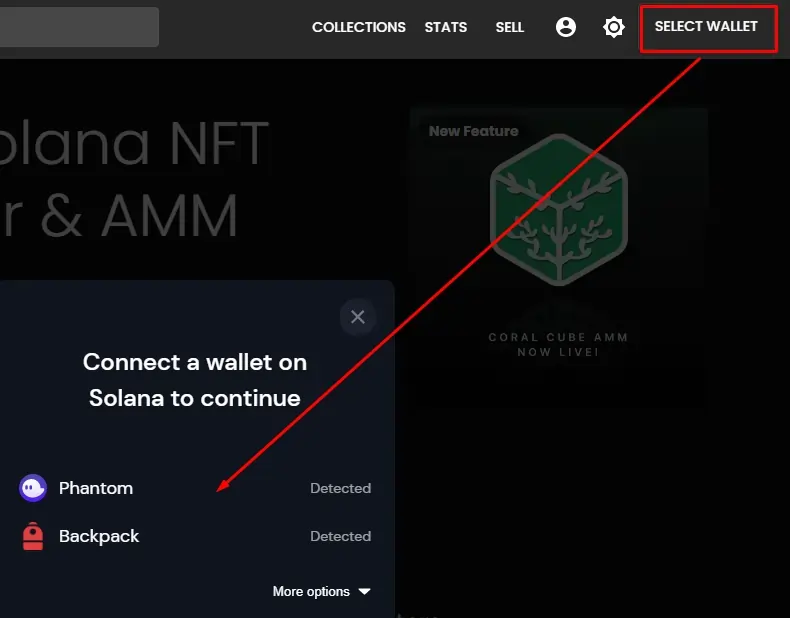 Click the 'Sell' Button 
To sell an NFT, click the 'Sell' button in the screen's upper-right corner. 

Choose the NFT You Want to Sell 
By clicking the 'Sell' button, you'll be brought to your purchased NFT items. From there, select an NFT you want to sell and click List.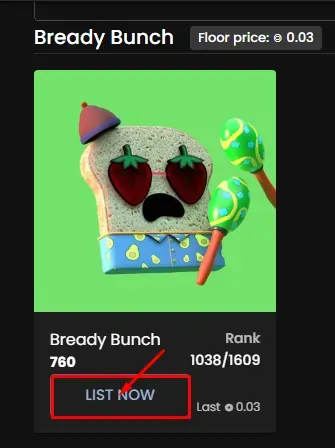 Set Your Price 
Before finally listing your NFT, you'll have to set your selling price and choose to pay (or not to pay) a royalty fee. For this one, we chose to pay the creator's fee. After reviewing your configurations, click the 'Sell' button.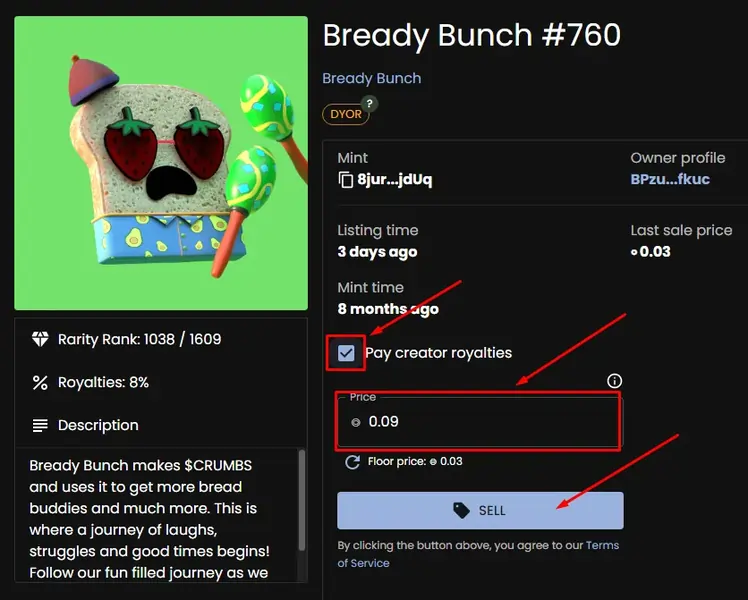 Approve the Transaction 
Click the 'Approve' button in your wallet and wait for the 'success' notification.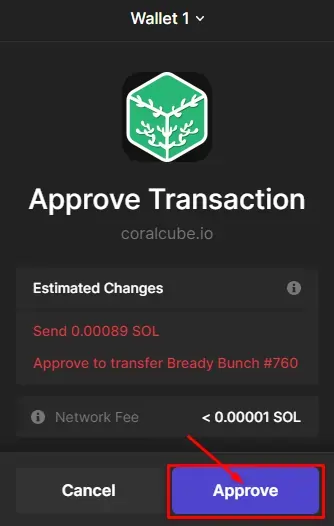 Closing Remarks 
To get the latest updates and join Coral Cube's growing community, you may check out its official Twitter and Discord accounts. Moreover, if you want to test other AMM NFT platforms and try their liquidity pool features, visit our previous full guides for Sudoswap (Ethereum) and Hadeswap (Solana). 
---
Join our newsletter as we build a community of AI and web3 pioneers.
The next 3-5 years is when new industry titans will emerge, and we want you to be one of them.
Benefits include:
Receive updates on the most significant trends
Receive crucial insights that will help you stay ahead in the tech world
The chance to be part of our OG community, which will have exclusive membership perks