Memes are fundamental components of Internet culture, and at this point, they are so embedded in human society that they're now inseparably part of who we are. The first Internet memes were popularized by early social networking sites and forums in the early 2000s. Pepe the Frog, an anthropomorphic frog that throws a  serious dead punch, is one of the most significant memes of the early dot-com era that has evolved over time. However, not everyone knows its relevant history in blockchain technology. 
It comes as no surprise that the blockchain and web3 industries, which are currently building the infrastructure of the next stage of the interwebs, are partly fueled by culture and memes, besides technological innovation. Even the metaverse has a huge space for memes. And we're not talking about 9gag's Memeland this time.
We're talkthis time but RAYC. This project can is 'meant' to make everyone nostalgic about the past, but comes back with a greater vision. Whether RAYC makes another history in the web3 space or not is still early to tell. But it might be worth trying to understand what it stands for to see if you find it alluring enough.
How RAYC Was Born
An artist made a subset of Pepe memes in 2015, but it was not for the public's eyes to see until it was listed on eBay. In 2016, the Rare Pepe collection entered the Bitcoin blockchain, where it was mined. Note that this happened a year prior to the launch of today's OG NFT projects like Crypto Punks, making it one of the first crypto art collections ever made.
Fast forward to 2021, NFTs became the hottest new trend; with Bored Ape Yacht Club (BAYC) as the new rising star, onboarding some of the world's most elite celebrities, founders, artists, and degens. In fact, BAYC, to this day, has never stopped bringing more awareness to the web3 space as it expanded to be a full metaverse project.   
Although Rare Pepe and BAYC have done their fair share in building the web3 industry we have today, other projects were too focused on the future and don't pay homage to cultures that paved the way for what we have today. RAYC was born out of the idea of bringing history back to the center stage of today's culture.
What is Rare Apepe Yacht Club (RAYC)?
Rare Apepe Yacht Club is a genesis collection composed of 10,000 NFTs that drew inspiration from Rare Pepe and Bored Apes that aim to bridge the cultures of the past and present. Each Rare Apepe comes with different attributes, showcasing different cultures in various timelines.

RAYC NFT Samples on OpenSea
The project team initially launched 1,999 RAYC NFTS through a paid minting strategy and no whitelist. However, the global crypto market faced challenges for several months, which brought constraints to the project. It was a tough time for RAYC, but there was no going back. The remaining blockchain assets in the collection were later offered as a free mint.
Mutation and Artifacts
RAYC also has lore as part of its branding, revolving around "unexpected guests", "experimental" serums, and "lost artifacts". The serum is a common concept in NFT story, which generally allows holders to have upgraded or mutated versions. For instance, Bored Apes led to Mutated Apes while DeGods mutated into DeadGods.

The same goes for Rare Apepes, in which we can expect to have an upgraded artwork at some point through interaction with a serum NFT. The project team hints that it can be valuable and related to the zombified version of RAYC called ZAYC.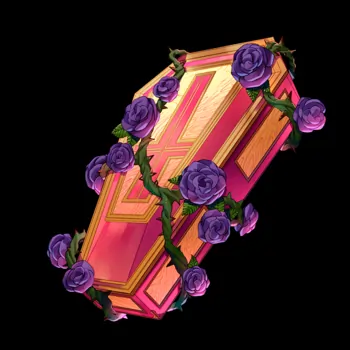 As for the artifacts, the lore indicates that there are 10 of them, as the rumor goes. And they come from the Rare Apepes' history, having been locked away for decades. And according to the prophecy, they will return to their "rightful heirs".
Lastly, every RAYC NFT serves as a reminder that the community should learn from the past to know better in the future. Therefore, the collection bridges these two timelines within the metaverse. 
Who Created Rare Apepes?
Rare Labs is the team that brought Rare Apepes to life. It is a digital art agency that offers design and illustration services across the NFT space.
Rare Labs is founded by Rare Designer, a respected artist in the crypto community with more than a decade of experience. Other team members include kntrvlr, a blockchain developer who co-leads RAYC. With all their shared expertise and contributions, the RAYC family gets to see a project where NFTs and memes live in harmony. 
---
Join our newsletter as we build a community of AI and web3 pioneers.
The next 3-5 years is when new industry titans will emerge, and we want you to be one of them.
Benefits include:
Receive updates on the most significant trends
Receive crucial insights that will help you stay ahead in the tech world
The chance to be part of our OG community, which will have exclusive membership perks