It is rare for non-fungible (NFT) projects to create breakthrough 'firsts' on their respective blockchains, as it takes a lot of guts and technical expertise to test the untested and come out victorious.
Fortunately, SpaceBudz had it all, allowing it to launch pioneering achievements in the Cardano blockchain. These achievements allowed the project to carve a special place, not only within the network but also in the entire NFT industry. 
What is SpaceBudz? 
SpaceBudz is Cardano's first algorithmically-generated collection that consists of 10,000 NFTs. The artwork boasts hand-drawn adorable animals in space suits. Note that it is not the first NFT project in the network, but the first one to launch 10,000 NFTs. 
It aims to reflect the inner spirit of Cardano with a goal of being the number one collection in the entire industry, an ambitious moonshot fit for an astronaut! So far, they have reached the top spot in the Cardano NFT market (CNFT), but were also usurped by another collection known as The Ape Society, among other newer ones.
The project laid the foundations for Cardano's metadata standard, called CIP-25, which also became the standard for the network's following NFT projects. SpaceBudz will soon adopt a new standard called CIP-68, which would allow more possibilities for Cardano NFTs (CNFTs).
Moreover, the collection also played a critical role in launching Cardano's first 100% smart contract-based marketplace. This innovative development eliminated users' need to interact with potentially risky escrow services or third parties when trading their jpegs. 
The team minted the collection on March 2021. Interestingly, its minting event predates even Bored Ape Yacht Club (BAYC), which is currently the world's highest-valued NFT collection. 
Wallets that are compatible with the SpaceBudz marketplace include Nami (created by the same team), Eternl, and Flint.
The project also plans to establish its own full-fledged decentralized autonomous organization (DAO) soon. Furthermore, the collection lacks a roadmap or whitepaper but is constantly developing its offerings to provide holders with better benefits and experience. You may check out SpaceBudz's official social media accounts on Twitter and Discord. 
Founders and Vision of the Project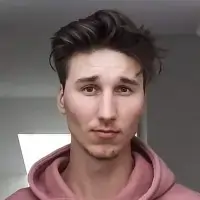 Zieg and Allesandro Konrad are the founders of the space-themed NFT project and were both believers of crypto and its underlying technology. Their long-term vision for the project is to preserve its decentralization, which, after all, is its foundation. 
The team selected Cardano as SpaceBudz's blockchain because two critical events were happening during the project's development. First, the blockchain was undergoing a significant transition that would allow it to execute smart contract capabilities. Second, Ethereum's gas fees are continuously rising, making it more unsustainable for an increasing number of projects. For the founders, it was the right time to jump into Cardano. 
How Can Holders Create Proposals?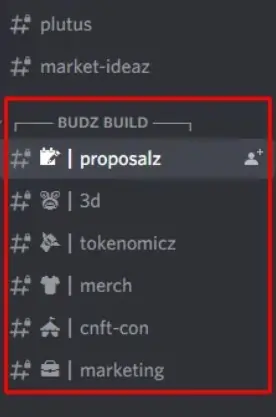 Currently, the collection does not have an official DAO yet, but it created a scheme allowing holders to participate in the project's decision-making.
The team has funded a multi-signature community wallet that funds promising initiatives for the project. Through this, the community can vote for the proposals that resonate with them. 
If you're already a holder, you may check out SpaceBudz's Discord channel and participate on the channels under Budz Buildz, where you can see various proposals and join discussions. The community wallet's five multi-signature signers are responsible for reviewing all holders' proposals. 
---
Join our newsletter as we build a community of AI and web3 pioneers.
The next 3-5 years is when new industry titans will emerge, and we want you to be one of them.
Benefits include:
Receive updates on the most significant trends
Receive crucial insights that will help you stay ahead in the tech world
The chance to be part of our OG community, which will have exclusive membership perks