If you believe you've mastered every aspect of Midjourney, think again. With the arrival of V5, the platform has unveiled a treasure trove of hidden gems, encompassing a diverse array of art styles that span human history. That's why I've created this page.
I've assembled an extensive collection of art styles, techniques, and keywords to elevate your prompting game. Consider this a wellspring of inspiration and creativity, all available at no cost!
Whether you're a seasoned AI artist on the hunt for novel concepts or a beginner in search of an all-encompassing art style reference, the Midjourney GigaPack has you covered.
I will update this post regularly if people show interest so please bookmark it if you feel the need.
While this art prompt list was formulated with Midjourney in mind, it can work with other AI art generators, including Dall-E, Bing Image Creator, Stable Diffusion, Jasper Art, Nightcafe, etc.
Articles you might need to read:
How to Insert Art Styles in Midjourney Prompts
There is no clear-cut rule on how to inject art styles into your prompts, as it depends on various factors such as the desired image, chosen art style, and the extent you want the style to influence the output. Let your intuition guide you in determining the most suitable prompting approach.
Despite the absence of a one-size-fits-all approach, some general tips can be helpful. For example, if your prompt is relatively short, containing 1-7 words, then inserting the art style at the prompt's conclusion might be suitable. For longer prompts, it might be advisable to place the art style at or near the beginning of the prompt.
Note that you could prompt using words or images (or both) in Midjourney while incorporating various art styles and techniques.
Moreover, you could also use ChatGPT to generate effective text prompts for Midjourney and create stunning visual outputs like never before. 
The initial examples show exactly how I prompt using different methods and styles.

Art Styles
Steelpunk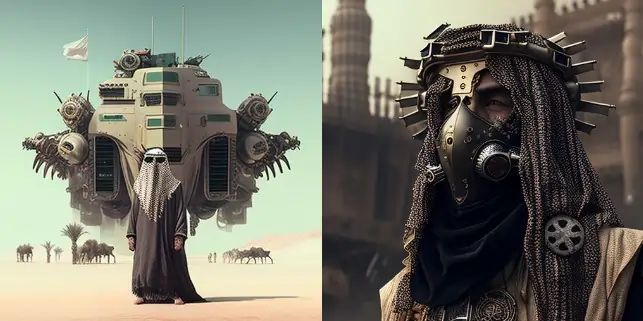 Steelpunk is a term used to describe a subgenre of science fiction or fantasy art that incorporates elements of steampunk and dieselpunk aesthetics. Steelpunk typically depicts a future or alternate world where technology has advanced significantly and often features a mix of organic and mechanical elements.
Solarpunk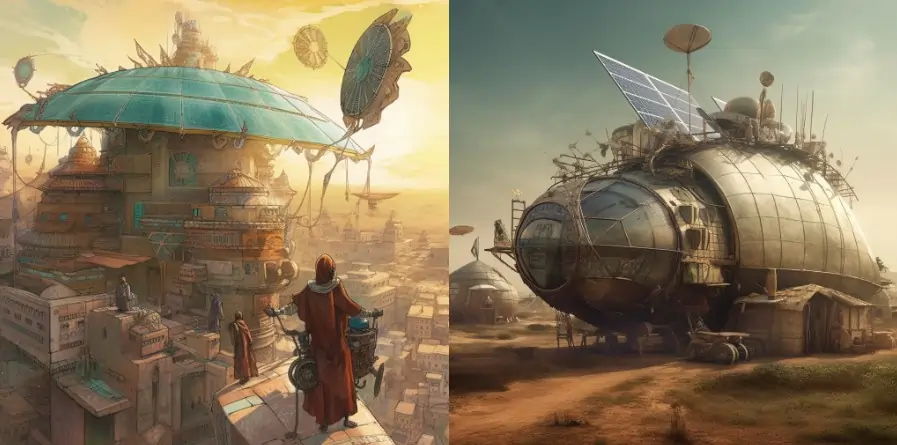 Solarpunk is characterized by its focus on positive, sustainable, and equitable futures, and often features imagery of green technologies, urban agriculture, and alternative energy sources. Solarpunk art often depicts futuristic and sustainable cities and landscapes, as well as the technologies and lifestyles that make them possible.
Lunarpunk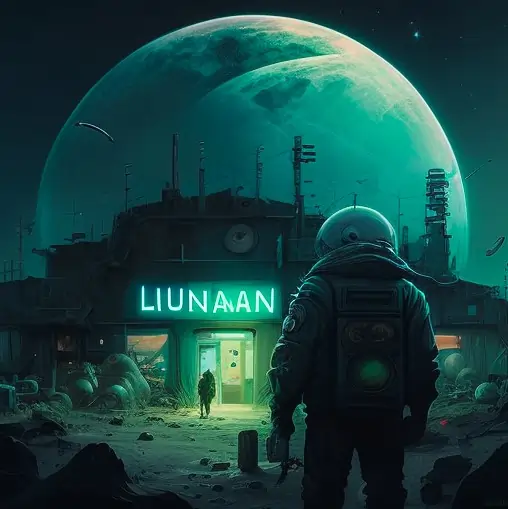 Lunarpunk is a term used to describe a subgenre of science fiction or fantasy art that envisions a future or alternate world where humans have colonized the moon and have established a thriving, sustainable society there. In lunarpunk art, the moon is often depicted as a bright and hopeful place, filled with advanced technology, thriving cities, and lush, verdant landscapes.
Elfpunk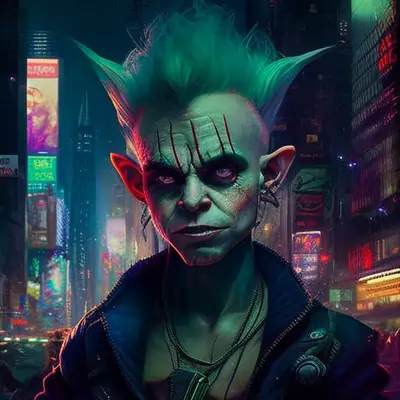 Elfpunk is a term used to describe a subgenre of fantasy art that incorporates elements of punk and alternative subcultures into traditional elf or faerie folklore. In Elfpunk art, elves and faeries may be depicted as punk or alternative versions of themselves, sporting tattoos, piercings, and eclectic fashion choices.
Normcore
Normcore is a fashion and cultural trend that emerged in the 2010s and is characterized by a minimalist, unassuming style. Normcore emphasizes dressing in plain, neutral-colored clothing and avoiding anything that is too trendy or attention-seeking.
Metalcore
Metalcore is a genre of heavy metal music that is a fusion of metal and hardcore punk. Metalcore album covers, merchandise designs, and concert posters often feature aggressive and provocative imagery, including skull graphics, fire, and other symbols of violence and destruction.
Deathcore
Deathcore is not typically considered an art form, but rather a subgenre of heavy metal music. However, the visual elements associated with deathcore, such as album covers, merchandise designs, and concert posters, can be considered a form of art. These visuals often feature dark, gothic imagery and incorporate elements of horror and gore, reflecting the violent and aggressive nature of the music.
Dreamcore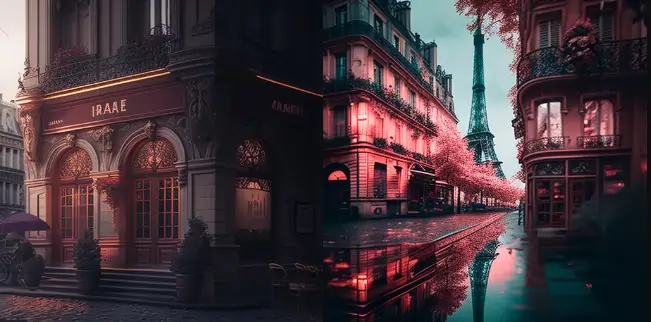 Dreamcore is a surrealist art form that represents dreams and daydreams through media such as images and videos, with an emphasis on creating a dream-like atmosphere through the use of bright and vivid colors. It shares similarities with weirdcore, but focuses on emulating the feeling of a dream rather than creating dread.
Weirdcore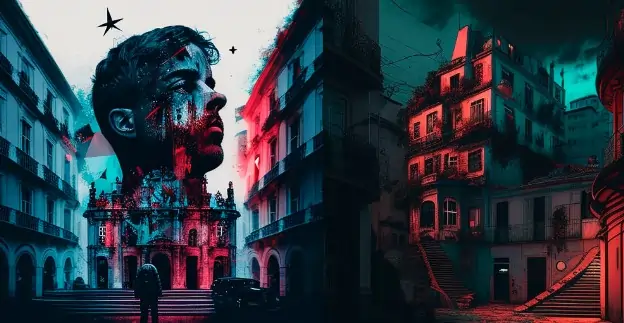 Weirdcore is an art style and aesthetic that is characterized by its use of strange, surreal, and often unsettling imagery. It often draws from the world of dreams, nightmares, and altered states of consciousness, and can incorporate elements of punk, underground, and outsider art. Weirdcore art is typically used to create a sense of unease, disorientation, or discomfort in the viewer, and can often be described as "weird" or "strange".
Naturalism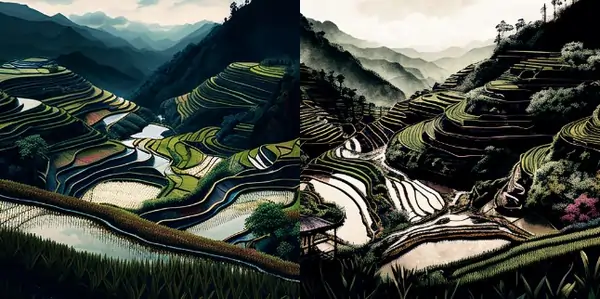 Naturalism is a style of art and literature that seeks to depict the world as it is, without idealizing or romanticizing its subject matter. This style of art often focuses on the natural world and its laws, as well as the daily lives and struggles of ordinary people.
Modernism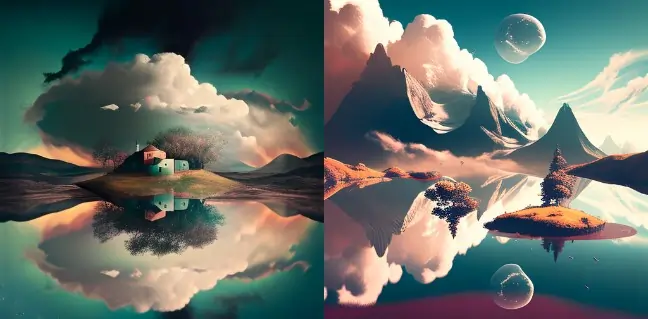 Modernism refers to a cultural and intellectual movement that emerged in the late 19th and early 20th centuries, characterized by a rejection of traditional values and conventions, and an emphasis on innovation, experimentation, and individuality.
Postmodernism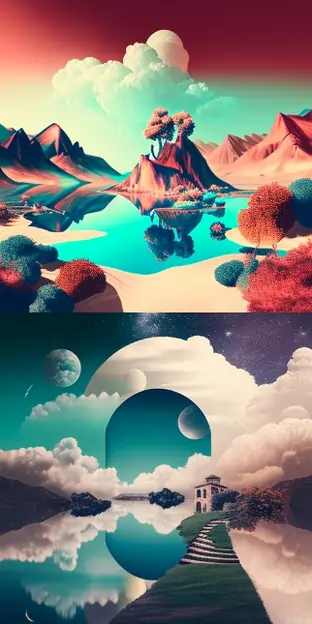 Postmodernism is characterized by a rejection of absolute truth and objectivity, and a suspicion of grand narratives and ideologies. It is often associated with an interest in the fragmentary, the provisional, and the contingent. Postmodern art, literature, and architecture often employ techniques such as fragmentation, pastiche, and irony to challenge traditional notions of representation and meaning.
Hypermodernism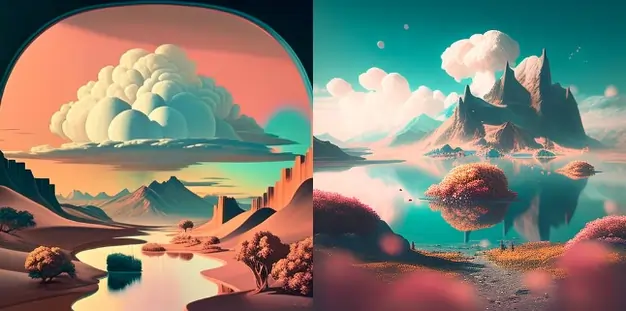 Hypermodernism in art refers to a recent trend in the visual arts that emphasizes the use of technology, digital media, and new forms of expression to create innovative and thought-provoking works. Hypermodernist artists often explore the relationship between humans and technology, the impact of digital culture on society, and the possibilities and limitations of new media.
2D Illustration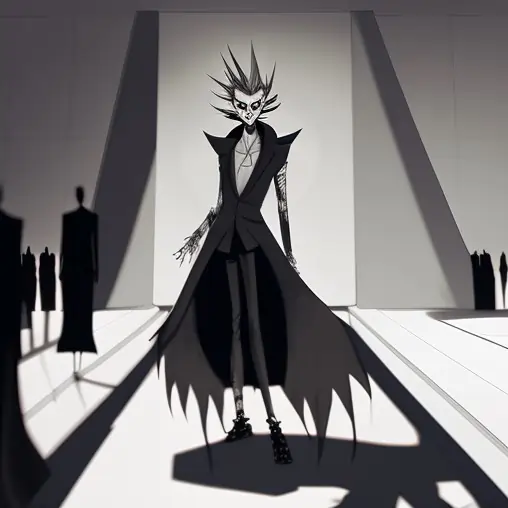 A 2D illustration is a two-dimensional representation of an object, scene, or idea created using artistic techniques such as drawing, painting, or digital tools. 2D illustrations are flat and have height and width, but no depth.
Medieval Illustration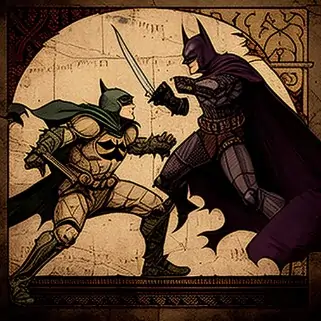 Medieval illustrations are artistic representations created during the Middle Ages, roughly spanning from the 5th to the 15th centuries. Medieval illustrations were often created by hand using techniques such as painting, drawing, and calligraphy. They were typically created on parchment or vellum and were often decorated with gold and silver, making them visually striking.
Olmec
Olmec art refers to the artistic traditions and styles of the ancient Olmec civilization of Mexico, which existed from approximately 1400 BC to 400 BC. The Olmec people were one of the first civilizations in Mesoamerica and were known for their large stone monuments and sculptures, as well as smaller jade and pottery objects. Olmec art is notable for its realism and attention to detail, as well as its representation of human and animal figures.
Fantasy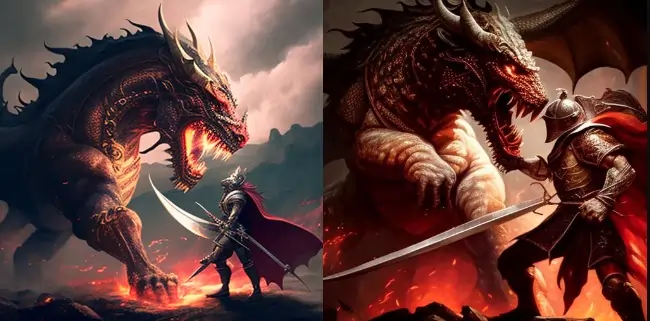 Fantasy in relation to art refers to a genre of imaginative artwork that depicts imaginary or mythical worlds, creatures, and events. Fantasy art is often characterized by its use of mythical creatures, such as dragons, unicorns, and fairies, and may also feature magical landscapes, enchanted forests, and otherworldly environments.
If you want to get the most out of your fantasy images, you may explore our list of the best AI art generators for Dungeons and Dragons characters, which feature tools that excel in creating fantasy-themed figures. 
Synesthesia
Synesthesia is a phenomenon in which stimulation in one sensory or cognitive pathway leads to automatic, involuntary experiences in another. In the context of art, synesthesia refers to the experience of perceiving a union of the senses, where one sense is automatically and involuntarily triggered by another.
Coloring Book
Coloring book art refers to line drawings or outlines that are intended to be filled in with color by the user.
Religious icon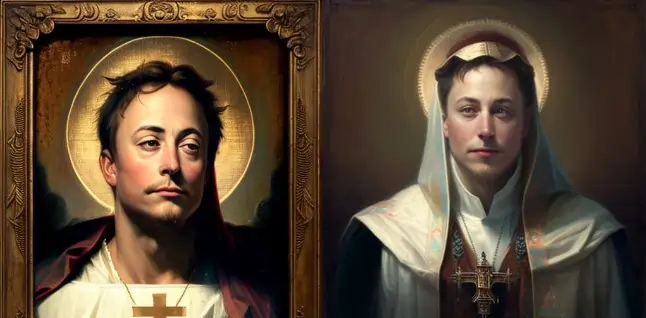 Religious icons are images or symbols used in the Christian, Jewish, and Islamic traditions to represent important religious figures, events, or concepts. In Christian art, icons are often found in churches and are used as aids to worship, teaching, and devotion.
Chibi
The word "chibi" is derived from the Japanese word for "small" or "short," and this style typically features characters with short, stocky bodies, oversized heads, and large eyes. This style is often used to portray characters in a cute and playful manner, and is often used in fan art and merchandise.
Qajar
Qajar is a term used to describe the artistic style and cultural heritage of the Qajar dynasty in Iran, which ruled from 1785 to 1925. In relation to art, the Qajar era is characterized by its unique style of painting and calligraphy, which is known for its bold colors, intricate details, and vivid depictions of nature and historical events.
Daruma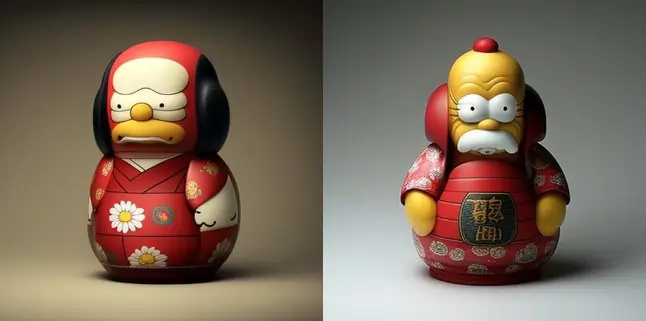 Daruma is a term used to describe a type of Japanese traditional doll that is associated with the Zen Buddhism monk Bodhidharma, who is believed to have brought Buddhism to China. The daruma doll is a cylindrical, round, papier-mâché doll that is traditionally painted red and has white eyebrows and beard, as well as two blank eyes.
Japanese Ink Painting / Sumi-e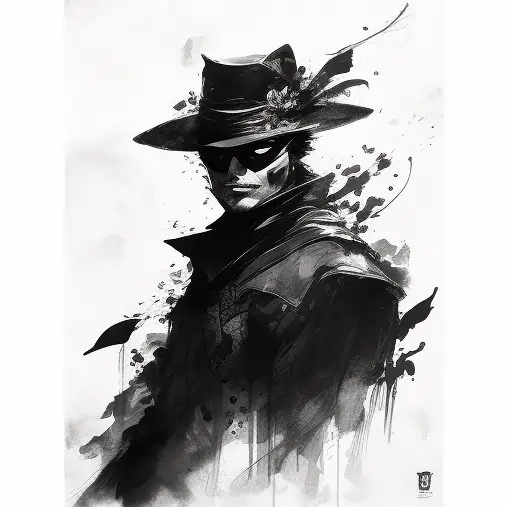 Japanese ink painting, also known as Sumi-e, is a traditional Japanese art form that originated in China during the Tang dynasty. It involves using black ink, often made from soot, and a bamboo brush to create images on paper or silk. The paintings typically feature simple, yet elegant, depictions of natural subjects such as bamboo, flowers, and landscapes.
Science-Fiction
Science fiction (often abbreviated as "sci-fi") is a genre of speculative fiction that deals with imaginative and futuristic concepts that are rooted in science and technology. Science fiction art often depicts futuristic worlds, advanced technology, and otherworldly creatures and environments, and it often serves as a visual representation of the author's imagination and creative vision.
Realism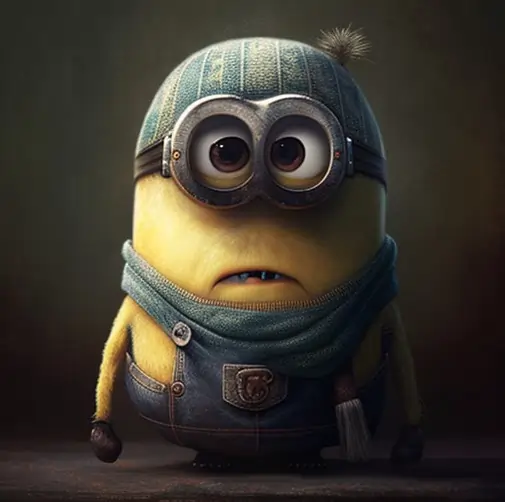 Realist artists were concerned with accurate representation and depiction of everyday life and aimed to capture the details, emotions, and social conditions of their subjects with a heightened sense of objectivity and truthfulness.
Minimalism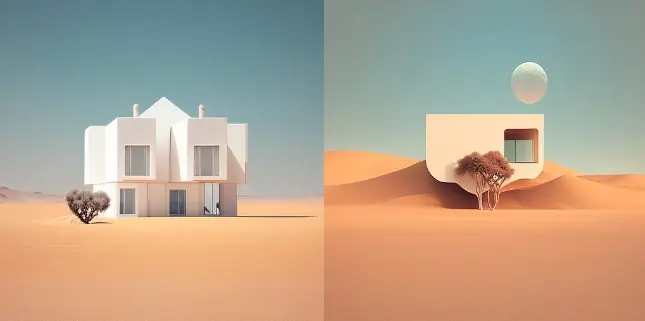 Minimalism is a design and cultural movement characterized by simplicity and the use of basic, fundamental elements in art, architecture, and other creative fields.
Retropunk / Retrofuturism
Retropunk, also known as Retrofuturism, is a cultural and artistic movement that combines elements of nostalgia for past styles and technologies with a futuristic or dystopian perspective. It often incorporates elements of science fiction, steam punk, and other subcultures to create a unique aesthetic that blends the old and the new.
Astropunk
AstroPunk is a subgenre of science fiction that combines elements of punk culture with futuristic, space-related themes. In relation to art, AstroPunk art often features futuristic, punk-inspired imagery, such as spacecraft, cybernetic implants, and otherworldly landscapes. It often incorporates elements of punk culture, such as graffiti, neon lights, and punk fashion, and it often portrays characters who are rebels, outcasts, or otherwise marginalized in their societies.
Funny Pop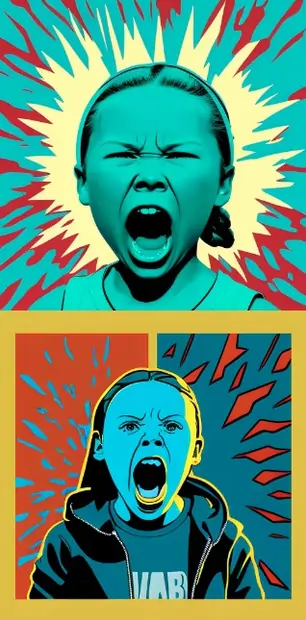 "Funny Pop" is a term used to describe a type of pop art that incorporates humor and satire into its subject matter and style. It is a subgenre of pop art that emerged in the 1960s and 70s, and it often features bold, colorful images that depict everyday objects, celebrities, and popular culture in a humorous or exaggerated manner.
Digital Art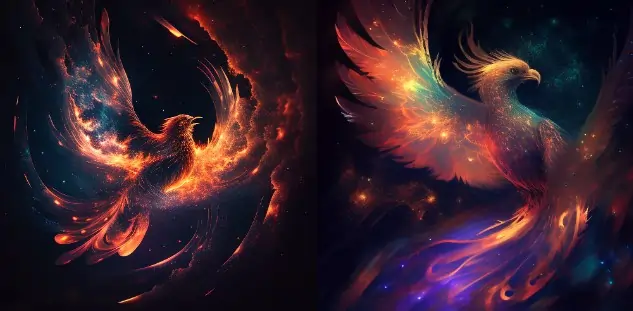 Digital art refers to any art form created using digital technology. This includes a wide range of styles and techniques, from digital paintings and illustrations, to digital animations, video art, and interactive installations.
Macabre
Macabre is a type of art that focuses on death and the macabre, often exploring themes of mortality, decay, and the darker aspects of human existence. It is characterized by its dark, somber, and often unsettling imagery, which often includes depictions of death, decay, and the afterlife.
Installation Art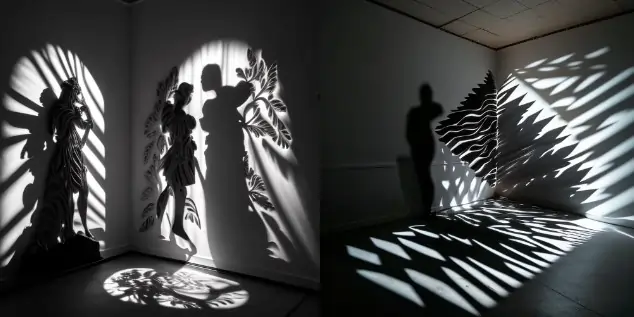 Installation art is a type of contemporary art that involves creating large-scale, three-dimensional works that often fill entire rooms or spaces. These works are designed to be experienced in person and are often created to engage the viewer in new ways, often by surrounding them with the artwork in a total environment. Installation art can take many forms, including sculptures, site-specific works, and mixed media pieces.
Futuresynth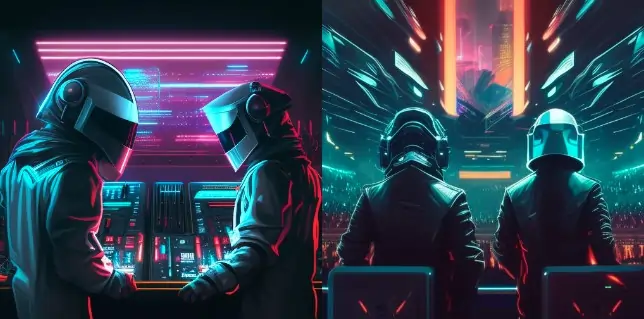 Visual Futurism is a subgenre of Futurism that focuses on the visual arts, including painting, sculpture, architecture, design, and film. It explores the possibilities of the future through the use of advanced technology and innovative styles.
Chinoiserie
Chinoiserie is a European art style that emerged in the 17th century, characterized by its imaginative depictions of Chinese themes and motifs. Chinoiserie was characterized by the use of bright, bold colors and exotic themes inspired by Chinese and East Asian art, architecture, and design. The style was often used in the decoration of porcelain, textiles, furniture, and other decorative arts.
Carolingian Art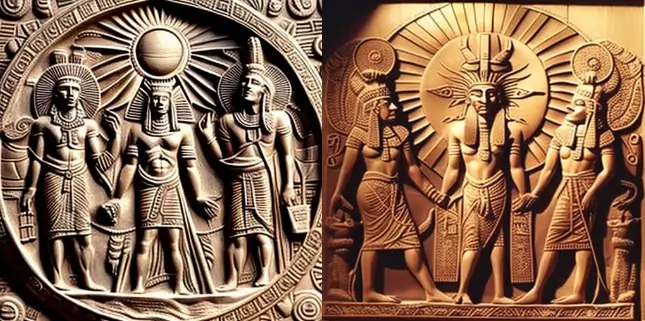 Carolingian art is a style of art that developed during the Carolingian Empire in the 9th and 10th centuries. The style is characterized by a revival of classical themes and techniques, as well as an influence from the Early Christian and Byzantine styles. Carolingian art was created primarily for religious purposes and was used to decorate churches, illuminated manuscripts, and metalwork. The style is known for its use of gold, intricate patterns, and interlacing designs.
Byzantine Art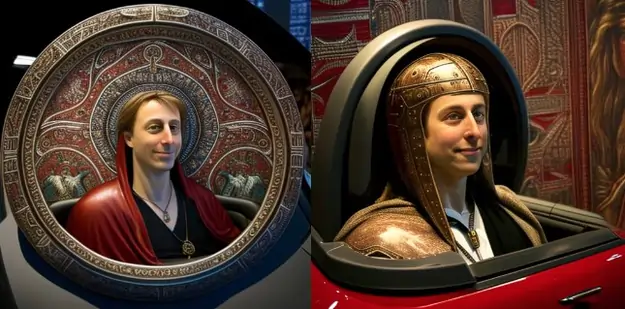 Byzantine art is a style of art and architecture that was developed in the Byzantine Empire, which existed from the 4th to the 15th century. This style is characterized by its use of rich, ornate decoration, intricate patterns, and bold, brilliant colors. Byzantine artists created a wide range of works, including illuminated manuscripts, mosaics, frescoes, and sculptures.
Dunhuang art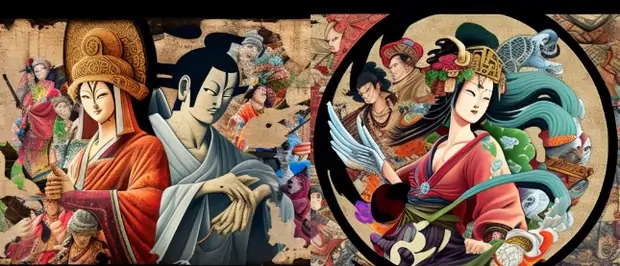 Dunhuang is a city in northwestern China, located near the borders of Gansu and Xinjiang provinces. It is famous for its ancient Buddhist grottoes and rock-cut temples, known collectively as the Mogao Caves. The Mogao Caves are one of the largest and best-preserved collections of Buddhist art and manuscripts in the world, and they have been designated a UNESCO World Heritage Site.
Ancient Greek Art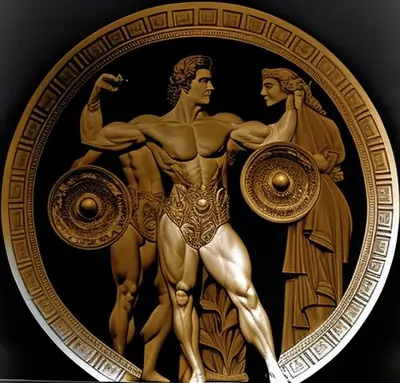 Ancient Greek art refers to the artistic styles and techniques that were developed in ancient Greece from the 8th century BCE to the end of the Hellenistic period in the 1st century BCE. Greek art is characterized by its idealized depictions of the human form, as well as its attention to proportion, symmetry, and balance.
Ancient Roman Art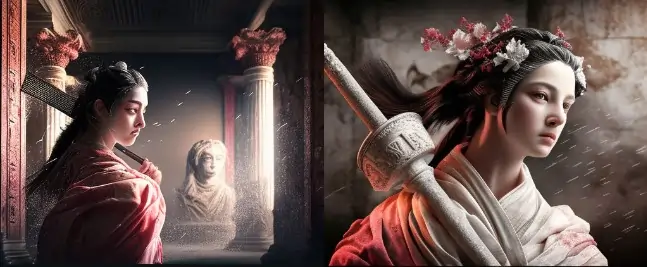 Ancient Roman art refers to the visual arts produced in Ancient Rome and its territories during the time period of the Roman Republic and the Roman Empire (509 BCE – 476 CE). Roman art was heavily influenced by the art of Greece and the Etruscan civilization, and it was characterized by a focus on realism and a love of decorative detail.
Ancient Egyptian Art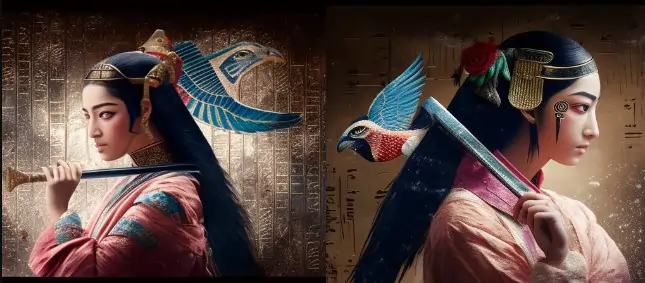 Ancient Egyptian art refers to the visual arts produced in ancient Egypt between the 31st century BC and the 4th century AD. Ancient Egyptian art is characterized by the use of a stylized form and iconography, which were used to communicate religious and political messages. Egyptian art was highly stylized, and was used to decorate buildings and objects, as well as to illustrate manuscripts and inscriptions.
Sienese Art
Sienese art is often characterized by its ornate style and its use of gold leaf and other precious materials. Sienese artists were also known for their use of vibrant colors and their skill in creating lifelike depictions of the human form. One of the most famous examples of Sienese art is the Maestà, a large altarpiece painted by Simone Martini in the early 14th century.
Romanesque
The Romanesque art style emerged in Europe in the 9th and 10th centuries, and it was characterized by a return to classical forms, heavy use of stone and brick, and rounded arches. This style was prevalent in the construction of churches and monasteries, and it was heavily influenced by Byzantine, Carolingian, and Islamic art. In terms of visual arts, the Romanesque period is known for its illuminated manuscripts, sculpture, and metalwork.
Rococo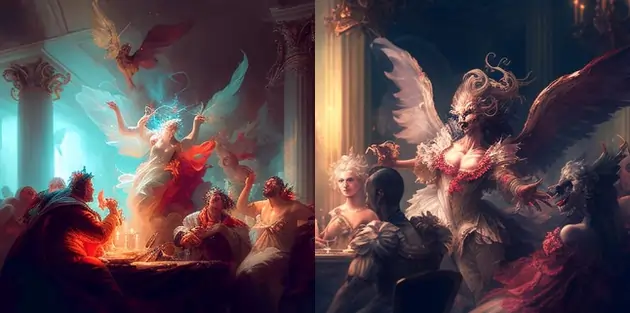 Rococo is an art form that emerged in France in the late 17th century and was popular throughout Europe in the early 18th century. It is characterized by its ornate, elaborate, and decorative style, which is often associated with the court of Louis XV and the aristocratic society of the time.
Pop Art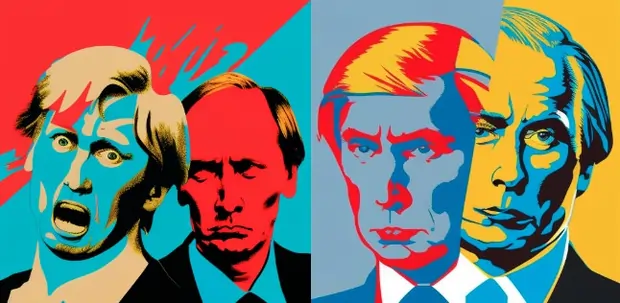 Pop Art is a visual art movement that emerged in the 1950s in Britain and the United States. It is characterized by the use of recognizable imagery from popular culture, such as advertising, comic books, and everyday objects. Pop artists sought to challenge traditional art forms and conventions by using these elements in their work.
Neoclassicism

Neoclassicism was characterized by a focus on simplicity, symmetry, and proportion, as well as the use of classical motifs such as columns, pediments, and friezes.
Mannerism
Mannerism is a style in European art that emerged in the late 16th century as a response to the harmony and balance of the High Renaissance. The style was characterized by an interest in ornate decoration, and a departure from the ideals of classical harmony and balance. Mannerist artists often used a limited palette and emphasized light and dark contrasts to create a sense of tension in their works.
Manga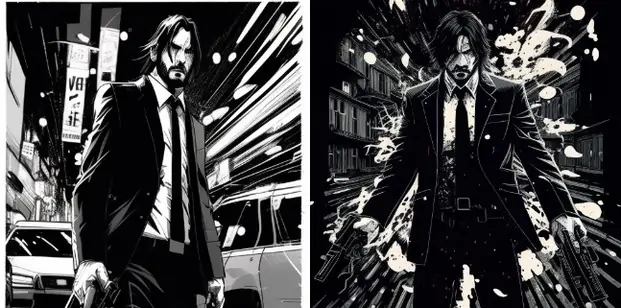 Manga is a style of Japanese comic books and graphic novels that originated in the late 19th century. It has since become a global phenomenon and a major form of entertainment, with millions of fans around the world.
Apart from using this prompt, you can also use AI art generators that excel in generating anime characters, to create stunning images that will certainly impress any true-blue otakus. 
Aboriginal Art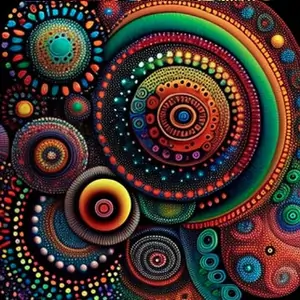 Aboriginal art refers to art created by indigenous people of Australia. It is the oldest ongoing tradition of art in the world, with rock art dating back thousands of years. Aboriginal art is highly diverse, reflecting the vast array of cultures and traditions of the different indigenous groups across the continent.
Dark Fantasy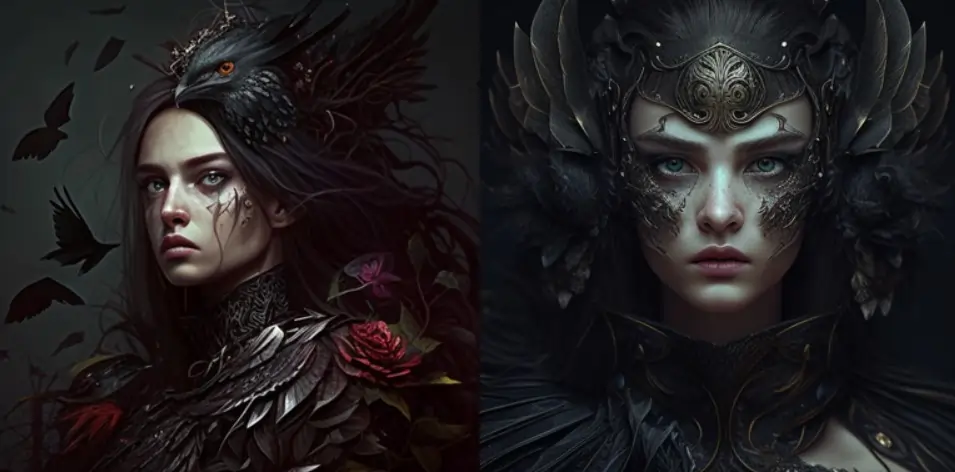 Dark fantasy art is a genre of visual art that blends elements of fantasy, horror, and the macabre to create dark, gothic, and often unsettling imagery. Dark fantasy art often depicts eerie or supernatural themes, such as witches, demons, vampires, zombies, and other supernatural creatures, often with a sense of danger or foreboding.
Gothic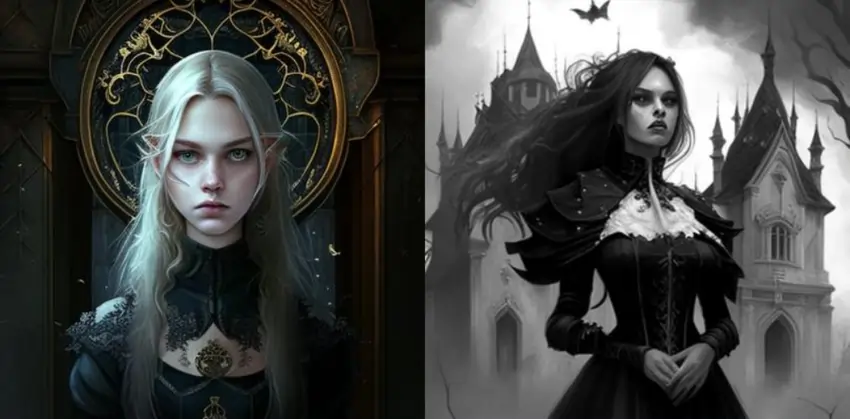 Gothic art is a style of medieval art that developed in Europe from the 12th century onwards. It is characterized by the use of pointed arches, ribbed vaults, and flying buttresses in architectural design, as well as an increased emphasis on realism and naturalism in the depiction of figures in painting and sculpture.
Constructivism
Constructivist art was characterized by its use of geometric forms, simple colors, and clean lines, and it often incorporated elements of architecture, design, and technology.
Maximalism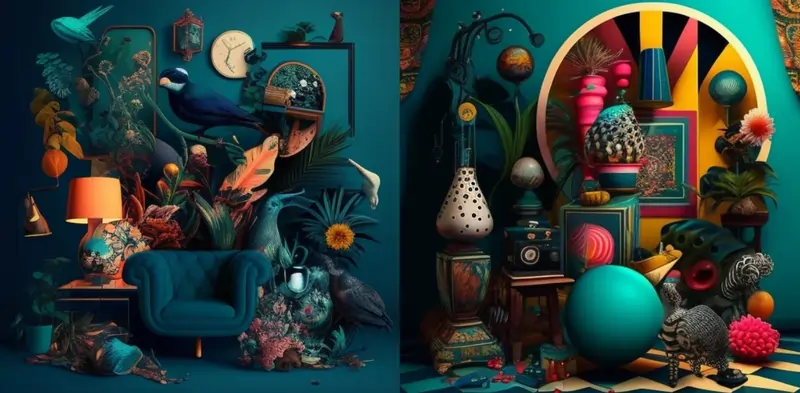 Maximalism is a design and cultural movement characterized by the use of excessive and often overwhelming elements in art, architecture, and other creative fields.
Fauvism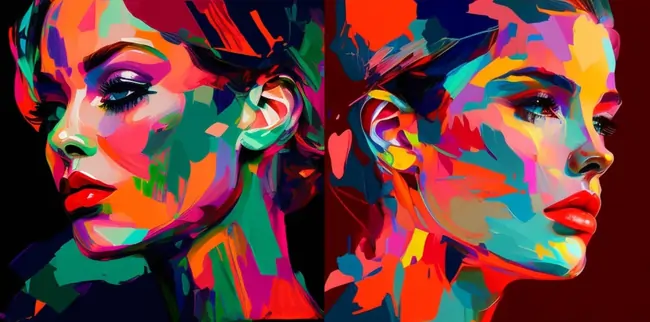 Fauvism is a modernist art movement that emerged in France in the early 20th century and is characterized by the use of vivid, bold, and often unnatural colors, as well as simplified forms and expressive brushwork.
Harlem Renaissance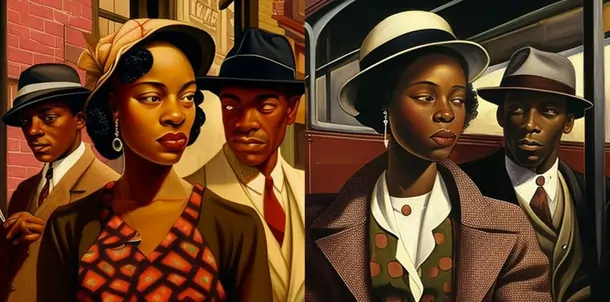 The Harlem Renaissance was a cultural, social, and artistic movement that took place in the Harlem neighborhood of New York City during the 1920s and 1930s. It was a period of great creativity and productivity for African American artists, writers, musicians, and intellectuals, who sought to assert their cultural identity and challenge the prevailing attitudes of racism and segregation.
Abstract Expressionism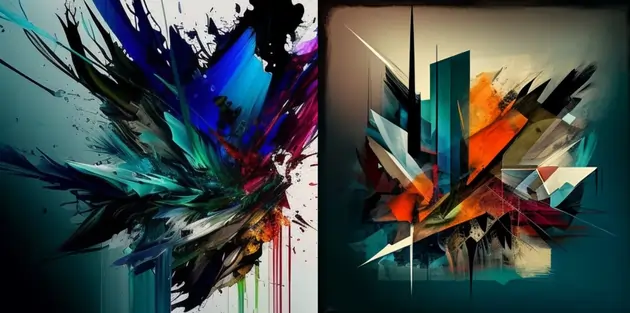 Abstract Expressionism is a modernist art movement that emerged in the United States in the 1940s and 1950s. It is characterized by the use of large canvases, gestural brushwork, and an emphasis on process and materiality, rather than representational imagery.
Renaissance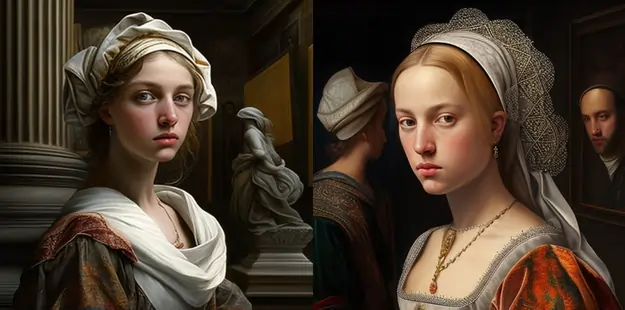 The Renaissance was a cultural and intellectual movement that took place in Europe from the 14th to the 17th century, following the Middle Ages.
Pre-raphaelite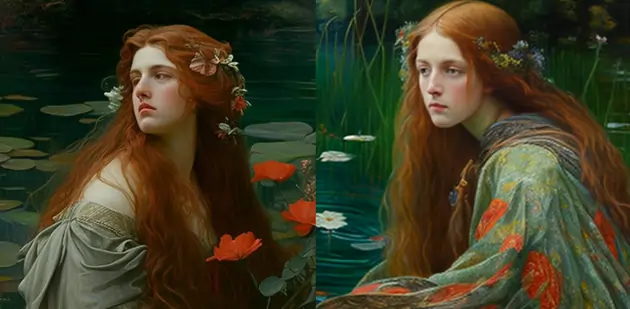 Pre-Raphaelitism is a 19th-century artistic movement that sought to challenge the prevailing academic art styles of the time and return to the simplicity, naturalism, and spiritual values of the art of the Middle Ages.
Post-impressionism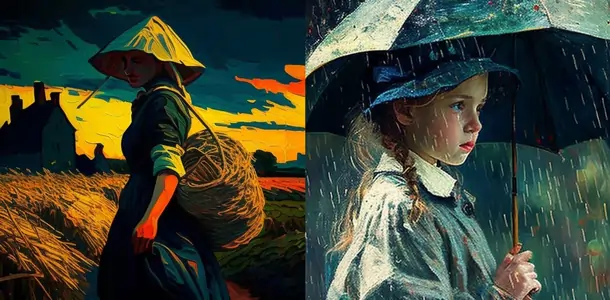 Post-Impressionist artists sought to express their emotional and psychological responses to the world around them through color, form, and symbolic imagery.
Pointillism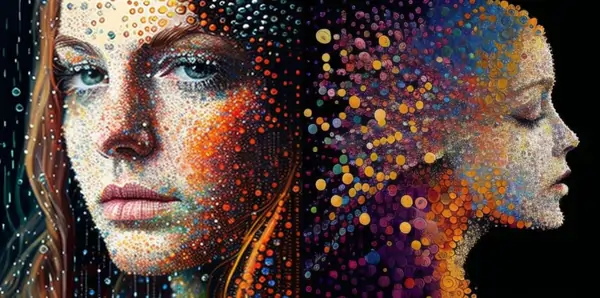 Pointillism is a style of painting that was developed by the French painter Georges Seurat in the late 19th century. It is characterized by the use of tiny dots of pure color, which are applied to the canvas in a specific pattern to create the illusion of form and depth.
Neo-impressionism
Neo-impressionism was characterized by the use of tiny dots or brushstrokes of pure color, which were combined to create a greater sense of luminosity and depth in the finished work.
Neo-classicism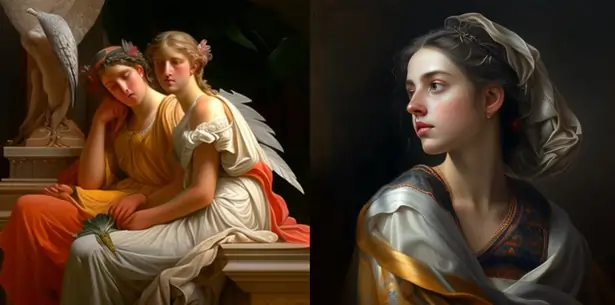 Neoclassicist artists often sought to express the values of the Enlightenment, such as reason, liberty, and progress, through their work.
Kawaii
Kawaii is a Japanese cultural aesthetic that emphasizes cuteness, innocence, and childlike charm.
Jazz Age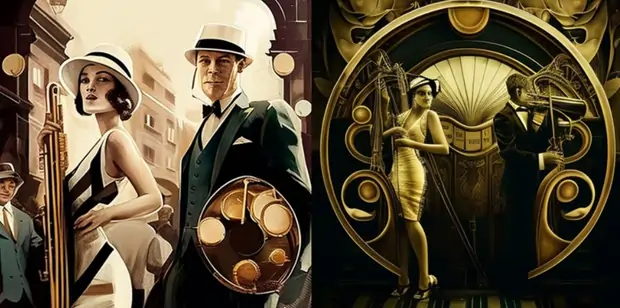 The Jazz Age was characterized by a focus on youth, freedom, and new forms of expression, as well as the rise of jazz music and the flapper lifestyle.
Belle Epoque
Art of the Belle Époque was influenced by a variety of styles and movements, including Art Nouveau, Impressionism, and Symbolism. Artists of the Belle Époque sought to capture the spirit of the times in their work, often depicting the fashionable society of the period and the pleasures of leisure and entertainment.
De Stijl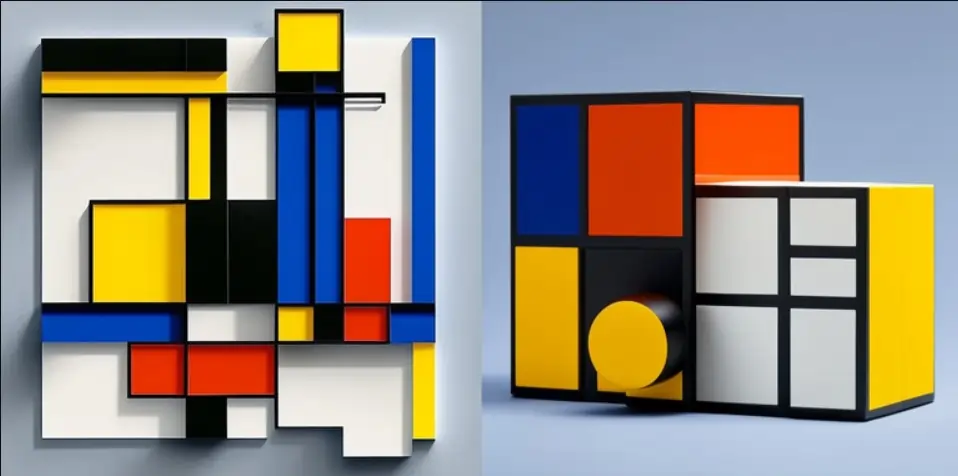 De Stijl, also known as "The Style," was a Dutch artistic and cultural movement that emerged in the early 20th century. De Stijl was founded by the artists Piet Mondrian and Theo van Doesburg and was characterized by a focus on simplicity, abstraction, and geometric forms.
Art Noveau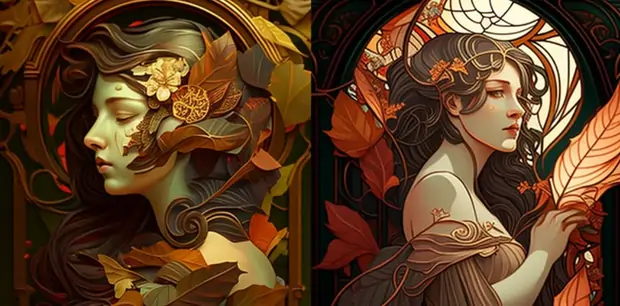 Art Nouveau is a cultural and artistic movement that emerged in Europe and North America in the late 19th and early 20th centuries. It was characterized by its ornate, curving lines and organic forms, inspired by nature and the decorative arts.
Art Deco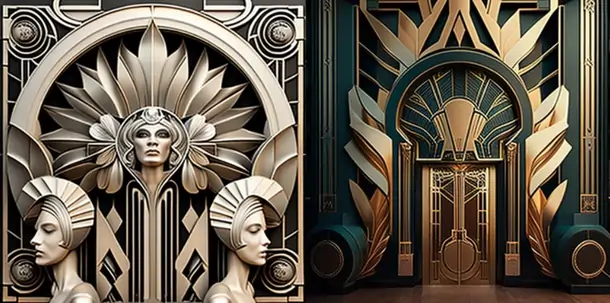 Art Deco was characterized by its bold, geometric shapes, bright colors, and stylized motifs, and was influenced by a variety of sources, including the Modernist movement, the Bauhaus school, and the exotic styles of ancient civilizations.
Futurism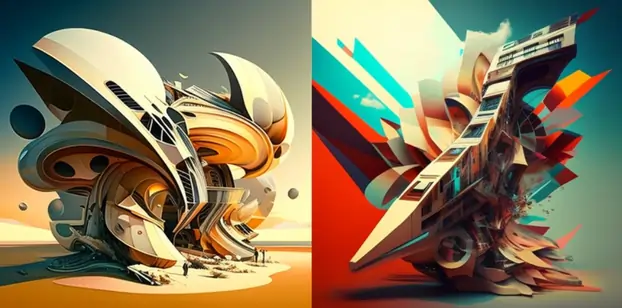 Futurist artists sought to capture the energy and dynamism of the modern world in their work, often depicting scenes of city life, transportation, and industrial activity.
Letterism
Letterism is a European avant-garde art movement that emerged in the aftermath of World War II. It was primarily active in France and was influenced by Dadaism and Surrealism. The name "Letterism" comes from the movement's focus on the letter as a visual element and its use of typography as an art form.
Folk Art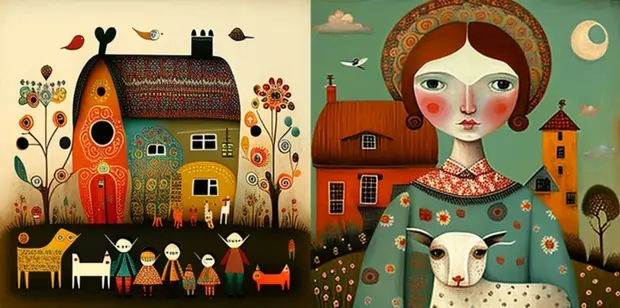 Folk art is a type of art that is created by people who are not trained as professional artists and who work outside the mainstream art world. Folk art encompasses a wide range of artistic forms, including painting, sculpture, pottery, textiles, woodcarving, metalworking, and basketry. It is often characterized by the use of bright colors, simple forms, and intricate patterns, and it often reflects the beliefs, customs, and traditions of the culture from which it originates.
Impressionism
Impressionist paintings are known for their loose brushwork, broken color, and emphasis on light. Impressionist artists often worked outdoors, or "en plein air," and sought to capture the changing light and atmosphere of the natural world. They painted quickly and spontaneously, using broken brushstrokes and dabs of color to create the illusion of light and movement.
Propaganda Art
Propaganda art is a form of art that is created with the intention of influencing the opinions or behavior of a large group of people. Propaganda art can take many forms, including posters, paintings, sculptures, films, and other forms of visual media. It often uses powerful images and symbols, as well as captions and text, to convey a message to the viewer. Propaganda art is characterized by its use of simplicity, emotional appeal, and often a clear, direct message that is easy to understand.
Muralism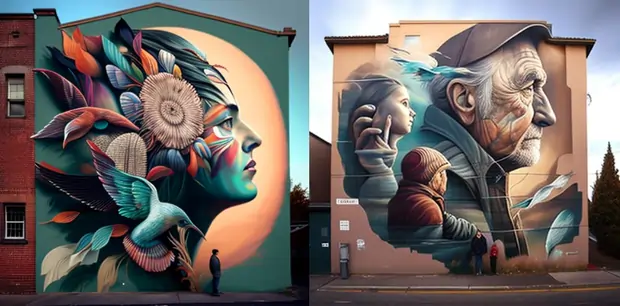 Muralism is a form of public art that is characterized by large-scale paintings or frescoes that are created on the walls of buildings, public spaces, and other venues.
Pixel art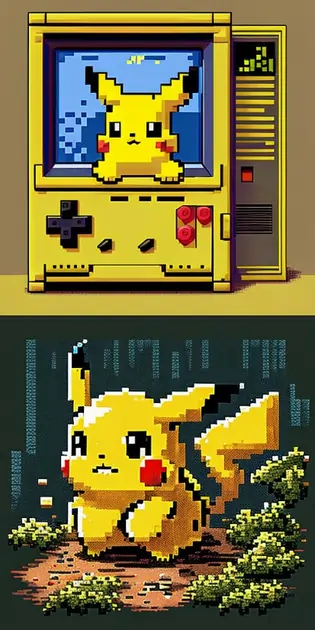 Pixel art is a form of digital art that is created by arranging individual pixels, or small colored squares, in a grid to form an image. Pixel art is often associated with early video games, which were created using limited technology and had to use pixels to represent graphics and images on the screen.
Other keywords: pixel art, 8-bit, 16-bit, 32-bit
Deconstructivism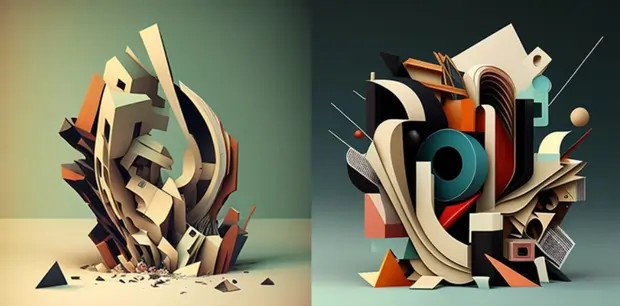 Deconstructivism is a postmodern architectural movement that emerged in the late 20th century. It is characterized by an interest in breaking down and deconstructing traditional architectural forms and ideas, and by a focus on fragmented, non-rectilinear shapes and the manipulation of structure and surface. Deconstructivist buildings often have a fragmented, non-rectilinear appearance, with elements that appear to be exploding or unraveling.
Hyperrealism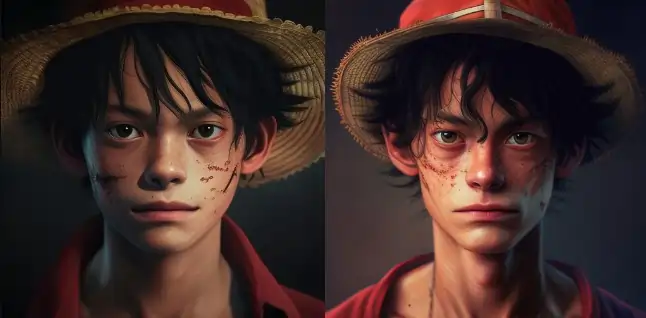 Hyperrealism is a form of realistic art that aims to create images that are so lifelike and detailed that they appear to be photographic. Hyperrealist artists use a variety of techniques, including painting, drawing, and sculpture, to create highly realistic representations of people, objects, and scenes from the real world.
Bauhaus
Bauhaus was a German art and design school that was active from 1919 to 1933. It is widely regarded as one of the most influential institutions of the 20th century and is known for its pioneering approach to art, design, and architecture. Bauhaus was characterized by its interdisciplinary approach, which brought together artists, architects, and designers to work on a wide range of projects, including furniture, textiles, ceramics, graphic design, and architecture.
Magic Realism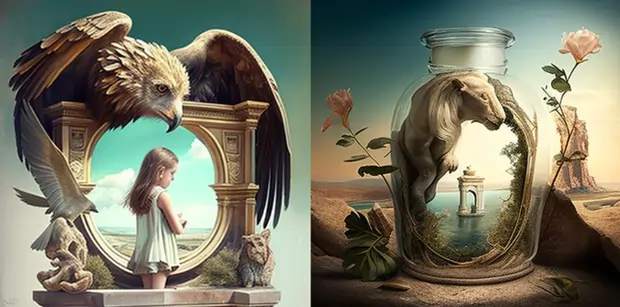 Magic Realism is an artistic style and literary movement that is characterized by the use of fantastic or mythical elements in a realistic setting. Magic Realism often seeks to blur the boundaries between the real and the imaginary, and to create a sense of surreal, dream-like atmosphere. Magic Realist art often features elements of fantasy or the supernatural, such as ghosts, magic, and mythical creatures, but these elements are presented in a matter-of-fact manner and are integrated seamlessly into a realistic setting.
Suprematism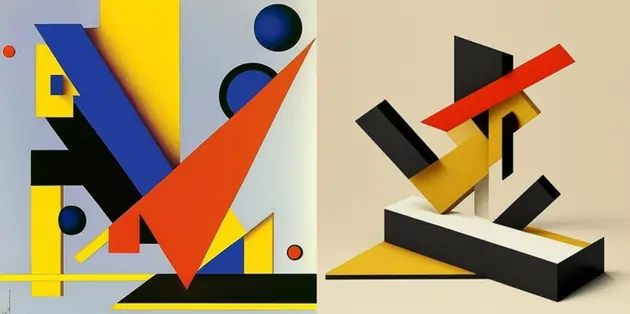 Suprematism is characterized by its use of simple geometric shapes, such as squares, circles, and rectangles, which are arranged in flat, two-dimensional compositions. The focus is on the relationships between these forms and the use of color, rather than on the representation of any particular subject.
Panfuturism
Panfuturism is a cultural and artistic movement that seeks to embrace and celebrate the future, rather than fearing or rejecting it. Panfuturist art often features futuristic landscapes and technologies, and is often created using digital tools and techniques, such as 3D graphics and animation.
90s commercial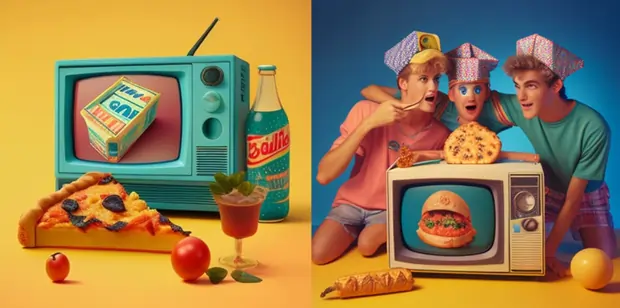 90s commercials were known for their creative and innovative approach, often using humor, music, and celebrity endorsements to capture the attention of viewers. The decade saw a rise in the use of special effects and computer-generated imagery, and many commercials of the time used these new technologies to create memorable and eye-catching advertisements.
Keywords: 90s, 90s commercial
Synthwave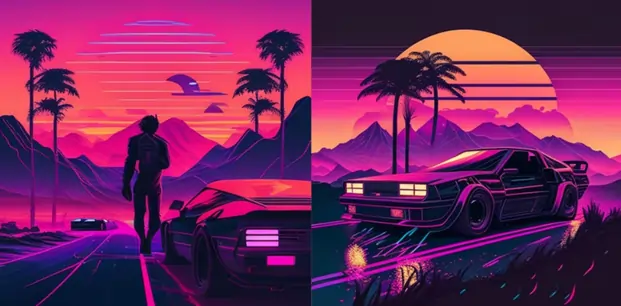 Synthwave art often features futuristic and retro-futuristic imagery, such as neon lights, futuristic cities, and retro technology, as well as references to popular culture from the 1980s and 1990s, such as video games, movies, and comic books.
Vaporwave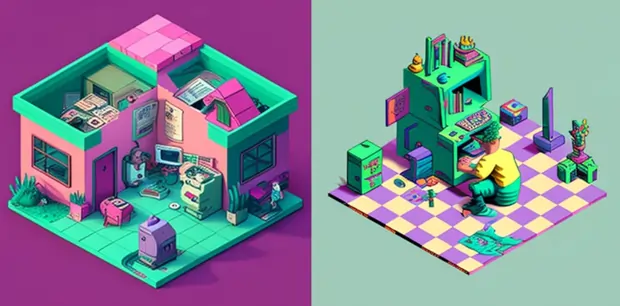 Vaporwave is characterized by its use of nostalgic, low-resolution imagery, often taken from 1980s and 1990s advertising and consumer culture. Vaporwave art often features images of technology, consumer products, and corporate logos, as well as surreal and abstract elements, such as glitch art and manipulated images.
Gothpunk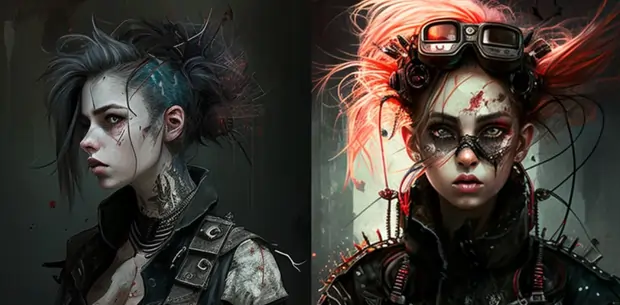 Gothpunk often incorporates elements of both goth and punk fashion, such as dark clothing, leather and denim, and punk-inspired accessories like studs and spikes. Gothpunk often emphasizes individuality and self-expression, and it is often seen as a rebellion against mainstream society and culture.
Dieselpunk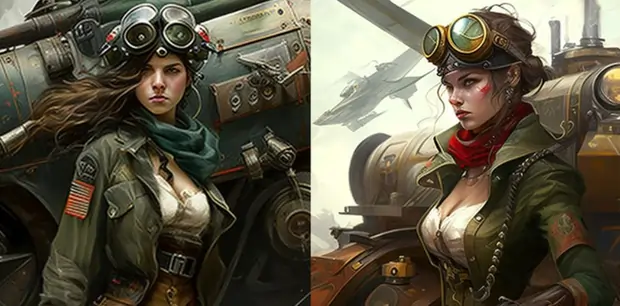 Dieselpunk typically features a world in which the technology and culture of the interwar period (such as the 1920s and 1930s) has been extended and exaggerated through the lens of science fiction and alternate history.
Necropunk
Necropunk is a subgenre of cyberpunk that deals with death, decay, and the afterlife. Necropunk often explores the darker and more pessimistic aspects of the future, and features themes such as the decay of society, the power of death, and the decline of civilization.
Biopunk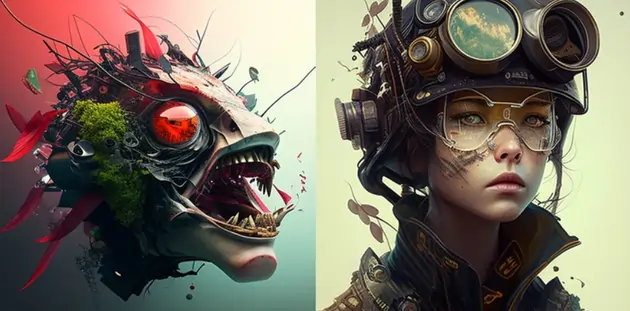 Biopunk is a subgenre of science fiction that focuses on the intersection of biology and technology. It often explores the impact of genetic engineering, biotechnology, and other related fields on society and the individual.
Atompunk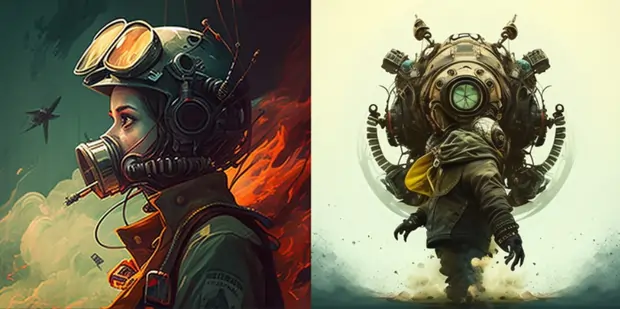 Atompunk (also known as atomicpunk) relates to the pre-digital period of 1945–1969, including mid-century modernism; the Atomic, Jet, and Space Ages; communism, Neo-Soviet styling, and early Cold War espionage, along with anti-communist and Red Scare paranoia in the United States.
Steampunk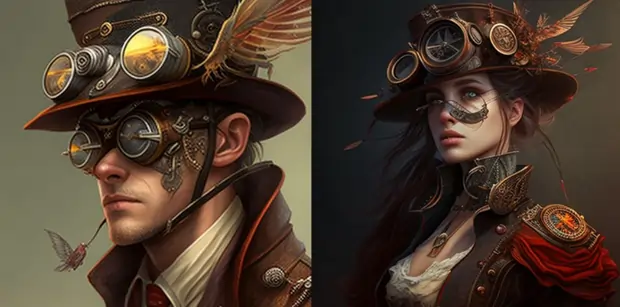 Steampunk is a retro-futuristic genre that is influenced by the Steam Age, ranging from the late Regency era (1795–1837; when the Industrial Revolution began) through the Victorian era (1837–1901) and the Belle Époque (1871–1914).
Expressionism
Expressionism is a modernist art movement that originated in Germany at the beginning of the 20th century. It is characterized by the use of bold, non-naturalistic colors and forms, and by a focus on the artist's subjective experience and emotional response to the world.
Baroque
Baroque is an artistic style that was prominent in Europe from the late 16th century to the mid-18th century. It is characterized by grandeur, drama, and the use of rich, ornate details. Baroque art is known for its dramatic use of light and shadow, its dynamic composition, and its emphasis on movement and emotion.
Surrealism
Surrealism is a cultural movement that emerged in the late 1910s and early 1920s as a reaction against the perceived constraints of the traditional world. It is characterized by the use of dreamlike, fantastical, and irrational elements in art, literature, and film. Surrealist art is characterized by its use of unexpected combinations of objects and images, as well as its use of dreamlike and fantastical elements.
Cubism
Cubism is a modern art movement that originated in France in the early 20th century. It is characterized by the use of fragmented, geometric shapes and multiple viewpoints to depict the subject in a new and abstract way. Cubist paintings are characterized by their use of flat, geometric shapes, and by their use of multiple perspectives to depict the subject.
Afrofuturism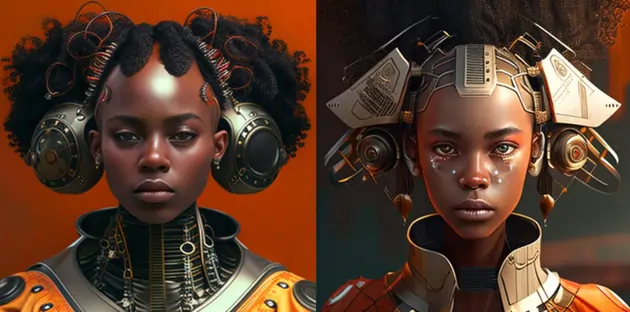 Afrofuturism is a cultural and artistic movement that explores the intersection of African culture, technology, and science fiction. It emerged in the late 20th century and is characterized by a focus on the future, technology, and the role of black people in shaping that future. Afrofuturist works often imagine a future where black people have a prominent and positive role in shaping the world, and where technology and science play an important part in this future.
Funk Art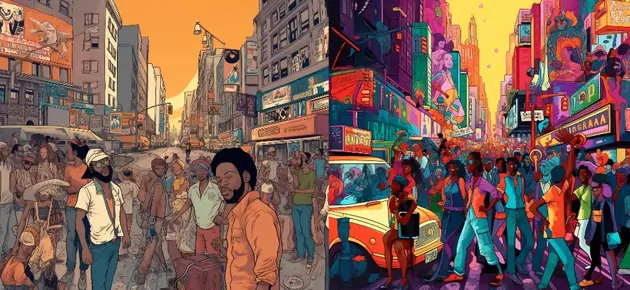 Funk art is a style of art that emerged in the United States in the 1960s and 1970s as a response to the dominant forms of abstract expressionism and minimalism. Funk art was characterized by its use of bright colors, playful forms, and often humorous subject matter.
Stick Figure Drawing
Stick figure is a simple and minimalistic style of illustration that uses simple lines and basic shapes to represent the human form and other objects. Stick figures are typically drawn using simple lines and shapes, with no details or shading, and they are used to convey basic concepts and ideas in a simple and straightforward manner.
Keywords: stick figure drawing, stick figure
—- —
Emerging Midjourney Art Styles and Aesthetics
Emerald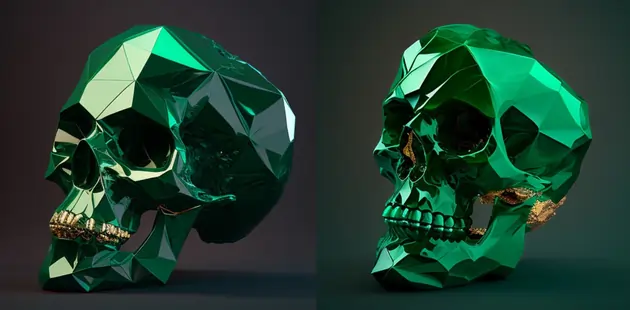 Keywords: Colombian emerald, Brazilian emerald, Zambian emerald, Ethiopian emerald, Zimbabwean emerald, Madagascar emerald, Indian emerald, Pakistani emerald, Russian emerald, Austrian emerald, Colombian Trapiche emerald, Cat's Eye emerald, Star emerald, Yellow emerald, Pink emerald, Red emerald, Blue emerald, Green-yellow emerald, Green-blue emerald, and Mint emerald.
Origami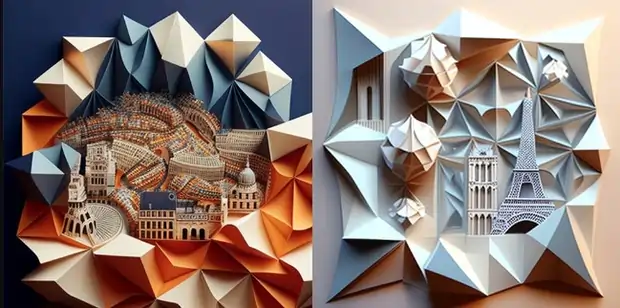 Valley fold, mountain fold, crease pattern, base, pleat, locking tab, squash fold, sink fold, rabbit ear fold, crimp, reverse fold, modular origami, wet folding, tessellation, curl, twist fold, closed sink, inside reverse fold, box pleat, and petal fold.
Complementary Colors
Red and green Blue and orange Yellow and purple
Needlepoint
Zinc oxide, zinc carbonate, zinc sulfate, zinc chloride, zinc acetate, zinc stearate, zinc borate, zinc gluconate, zinc citrate, zinc pyrithione, zinc dihydrogen phosphate, zinc chromate, zinc titanate, zinc aluminate, zinc telluride, zinc selenide, zinc nitrate, zinc fluorosilicate, zinc amalgam, and zinc hydride.
Wax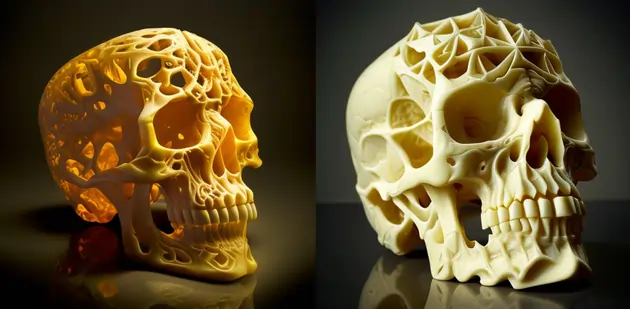 Wax is a solid, sticky, and pliable substance that is typically made from a combination of long-chain hydrocarbons.
Vanadium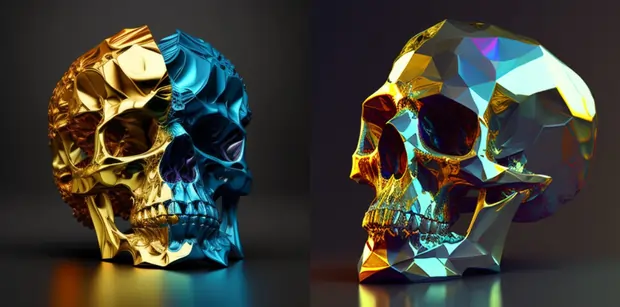 Tungsten
Tungsten carbide, tungsten trioxide, tungsten disulfide, tungsten diselenide, tungsten silicide, tungsten bronze, tungsten boride, tungsten nitride, tungsten phosphide, tungsten telluride, tungsten sulfide, tungsten-titanium, tungsten-vanadium, tungsten-molybdenum, tungsten-copper, tungsten-nickel-iron, tungsten-rhenium, tungsten-tantalum, tungsten-iridium, and tungsten-hafnium carbide.
Tourmaline
Black tourmaline, pink tourmaline, green tourmaline, watermelon tourmaline, blue tourmaline, Paraiba tourmaline, yellow tourmaline, brown tourmaline, red tourmaline, bi-colored tourmaline, chrome tourmaline, indicolite tourmaline, rubellite tourmaline, dravite tourmaline, schorl tourmaline, elbaite tourmaline, uvite tourmaline, verdelite tourmaline, achroite tourmaline, and liddicoatite tourmaline.
Topaz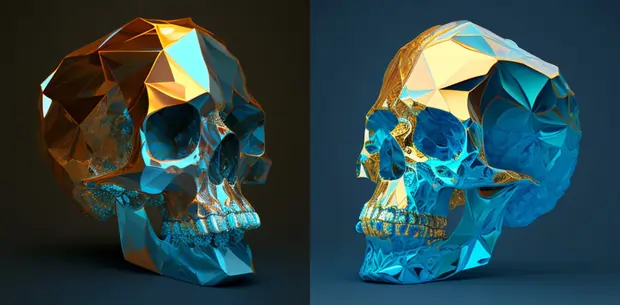 Imperial topaz, blue topaz, yellow topaz, white topaz, pink topaz, green topaz, brown topaz, red topaz, champagne topaz, bi-colored topaz, mystic topaz, Sherry topaz, London blue topaz, Swiss blue topaz, Maxixe topaz, natural blue topaz, pale blue topaz, golden topaz, purple topaz, and Paraiba topaz.
Titanium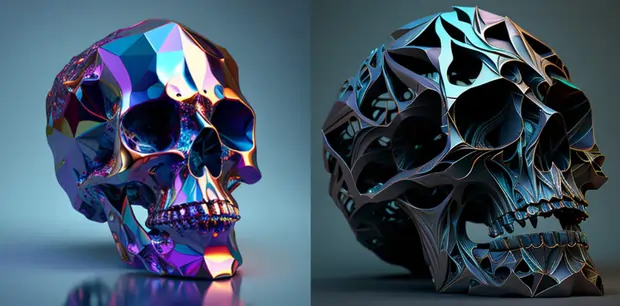 Titanium is a metal that is typically silver-gray in color with a metallic luster. It has a smooth and even surface that is characterized by its uniform color and its lack of surface imperfections.
Tin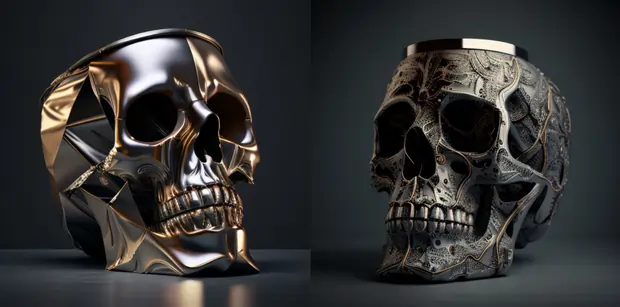 Tin is a soft, silvery-white metal that has a bright, metallic luster. It has a smooth and uniform surface, with no noticeable grain or texture.
Stone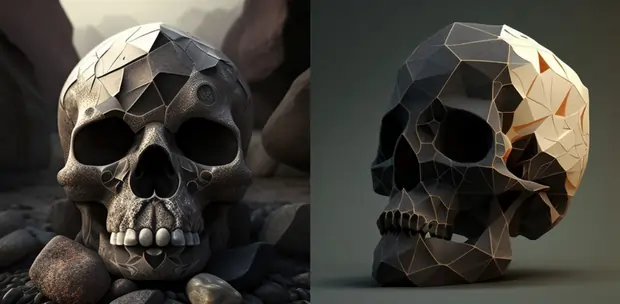 Granite, marble, limestone, sandstone, travertine, slate, quartzite, basalt, onyx, schist, soapstone, alabaster, gneiss, serpentine, tuff, conglomerate, diabase, dolomite, breccia, and chert.
Steel
Carbon steel, alloy steel, stainless steel, tool steel, mild steel, high-speed steel, weathering steel, spring steel, galvanized steel, Damascus steel, electrical steel, corrugated steel, silicon steel, maraging steel, armor steel, tinplate steel, Corten steel, hardox steel, and chromoly steel.
Silver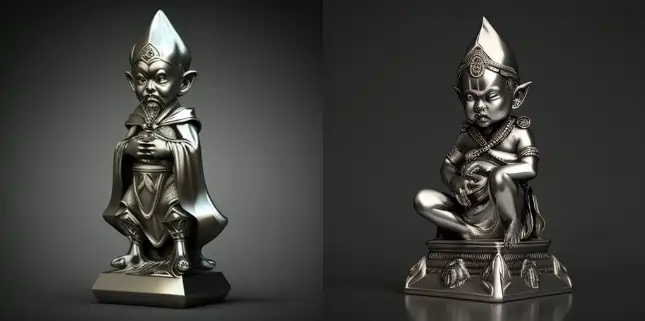 Sterling silver, fine silver, Britannia silver, Mexican silver, German silver, coin silver, Russian silver, Sheffield silver, Old Sheffield Plate silver, electroplated silver, alpaca silver, Chinese silver, Dutch silver, Georgian silver, Art Nouveau silver, Art Deco silver, solid silver, vermeil silver, silver-plated brass, and silver-filled wire
Silk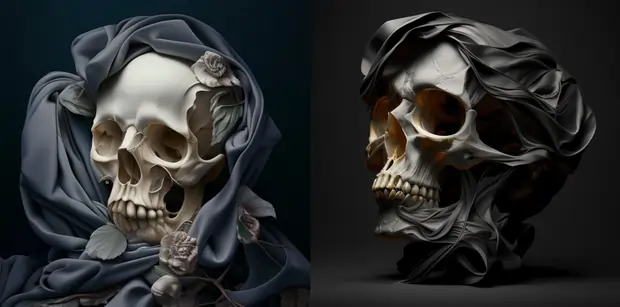 Mulberry silk, Tussar silk, Eri silk, Muga silk, Spider silk, Anaphe silk, Tasar silk, Ahimsa silk, Fagara silk, Rajshahi silk, Banarasi silk, Matka silk, Crepe silk, Noil silk, Raw silk, Habutai silk, Charmeuse silk, Shantung silk, Dupioni silk, and Organza silk.
Leather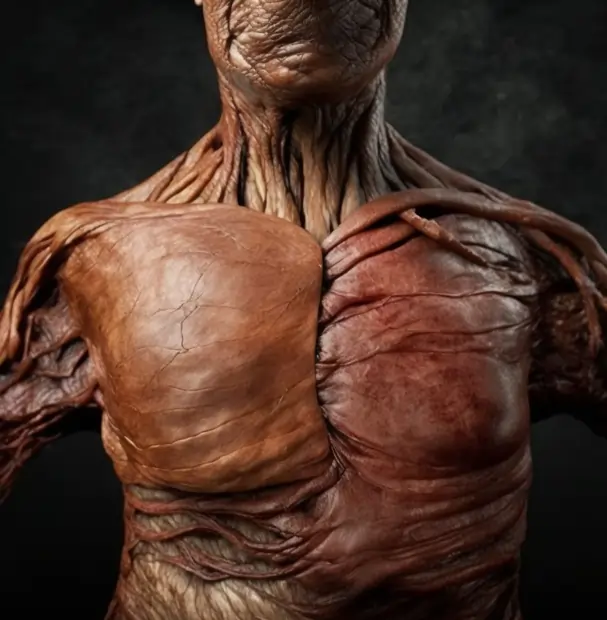 Neon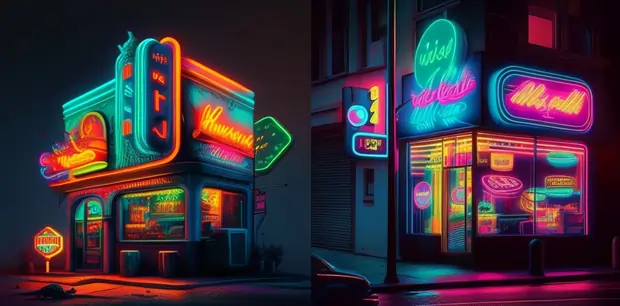 Sapphire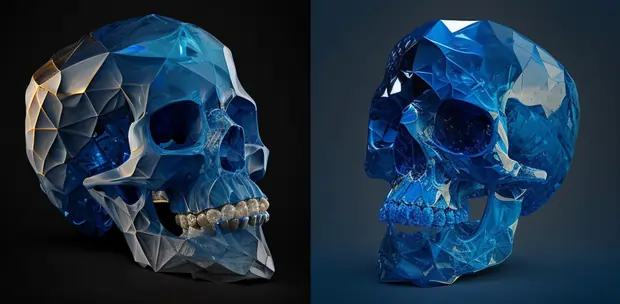 Blue sapphire, pink sapphire, yellow sapphire, white sapphire, green sapphire, purple sapphire, black sapphire, orange sapphire, Padparadscha sapphire, color-change sapphire, bi-colored sapphire, star sapphire, Montana sapphire, Ceylon sapphire, Kashmir sapphire, Thai sapphire, Australian sapphire, Burmese sapphire, Madagascan sapphire, and Nigerian sapphire.
Ruby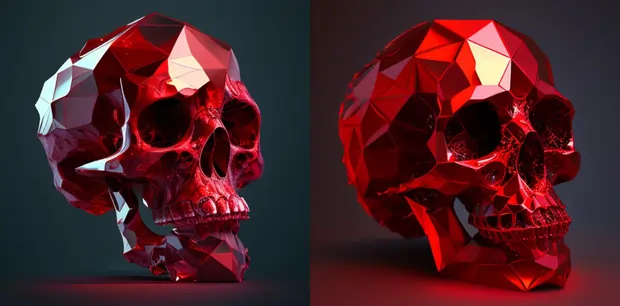 Burmese ruby, Thai ruby, Indian ruby, African ruby, Vietnamese ruby, Sri Lankan ruby, Madagascan ruby, Tajikistan ruby, Afghan ruby, Montepuez ruby, Winza ruby, Mong Hsu ruby, Namya ruby, Longido ruby, Morogoro ruby, Mysore ruby, Niassa ruby, Masasi ruby, Vatomandry ruby, and Jegdalek ruby.
Rubber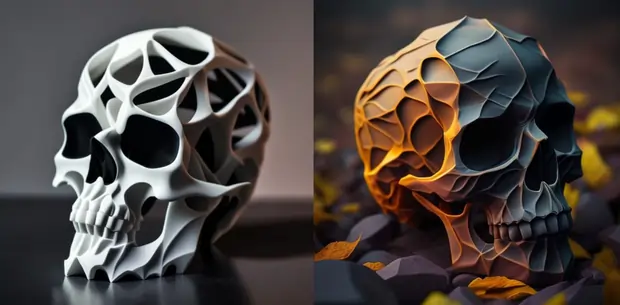 Rhodium
Platinum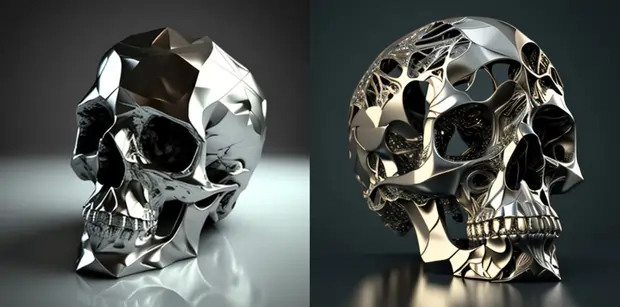 Plastic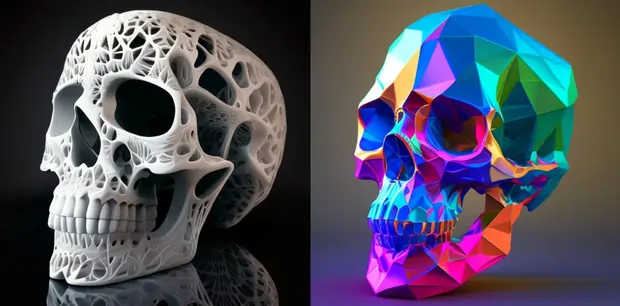 Palladium
Opal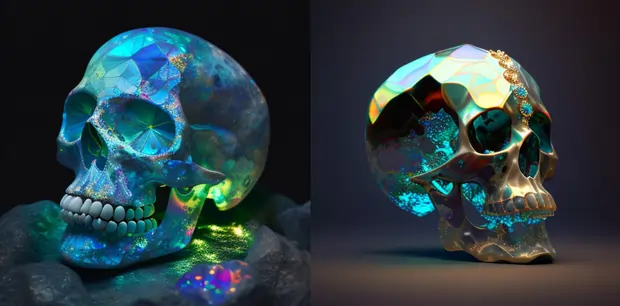 Black opal, white opal, fire opal, boulder opal, crystal opal, matrix opal, hyalite opal, water opal, honey opal, Ethiopian opal, Andean opal, pink opal, blue opal, Mexican opal, dendritic opal, wood opal, Moss opal, Menilite opal, Girasol opal, and hydrophane opal.
Nylon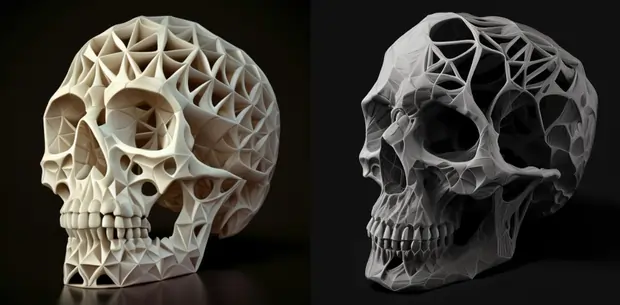 Mercury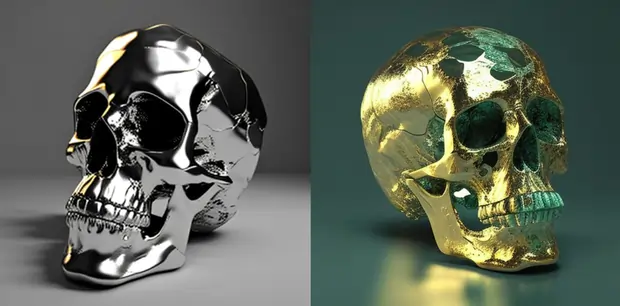 Marble
Carrara marble, Calacatta marble, Statuario marble, Crema Marfil marble, Nero Marquina marble, Emperador marble, Rojo Alicante marble, Rosa Portogallo marble, Verde Guatemala marble, Bianco Dolomiti marble, Breccia Pernice marble, Giallo Siena marble, Travertine marble, Blue de Savoie marble, Rosso Verona marble, Rosso Levanto marble, Champagne marble, Red Jasper marble, Botticino marble, and Paonazzo marble.
Lead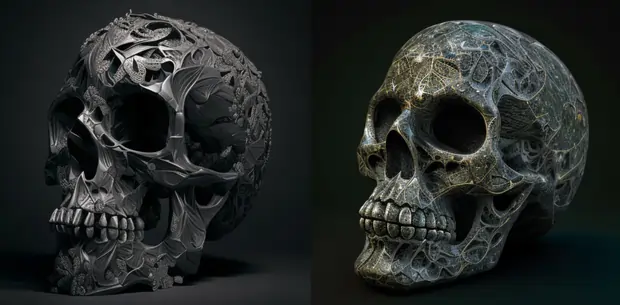 Magnesium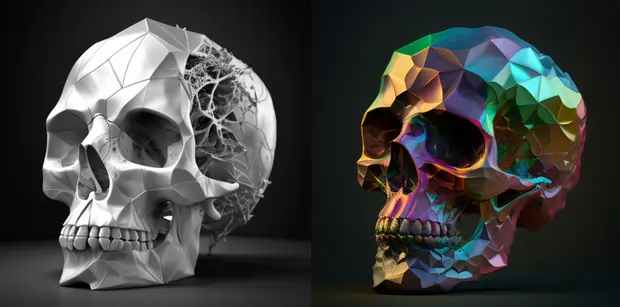 Porcelain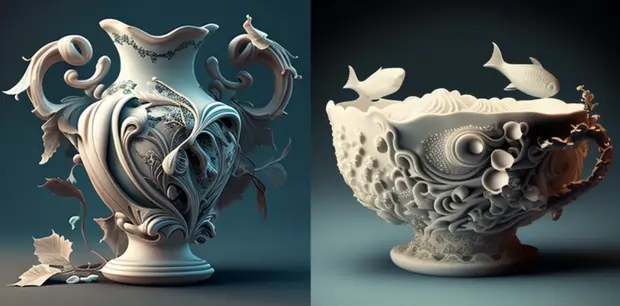 Infra-Red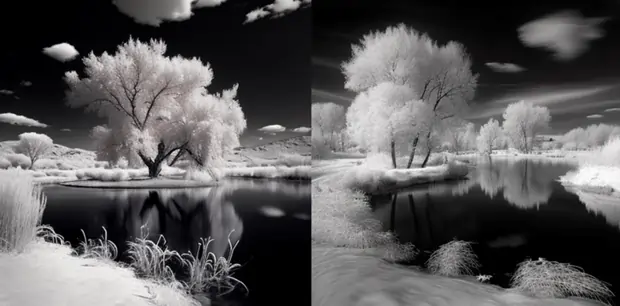 Samsara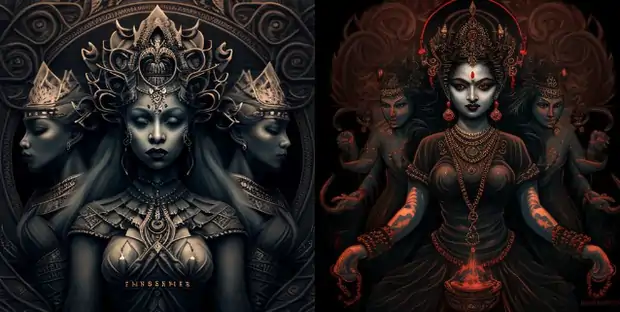 Macrame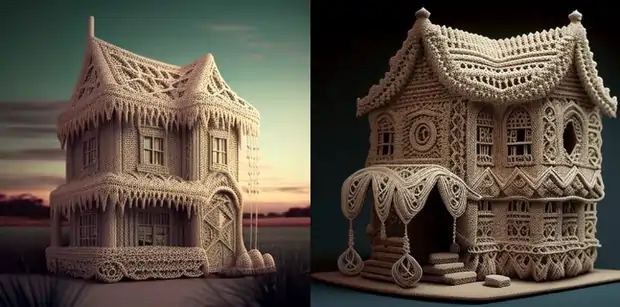 Laser Path
Helix
Corrugation
Ektachrome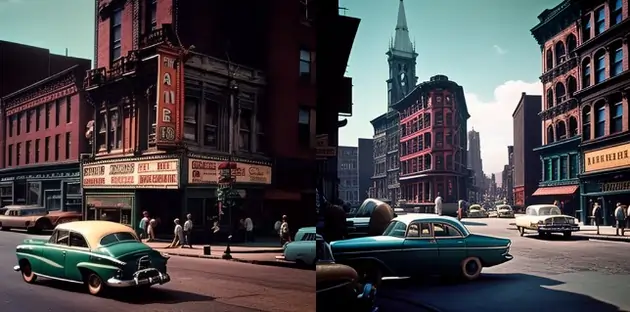 Fluorescence
Kodak Colorplus 200
Kodak Colorplus 200 is a type of color negative film manufactured by Kodak. It is a budget-friendly film that has a nominal sensitivity of ISO 200, making it well-suited for a wide range of photographic applications, including portrait, landscape, and street photography.
Fujifilm Velvia 50
Fujifilm Velvia 50 is a type of color reversal film produced by Fujifilm. It is known for its high level of color saturation and contrast, making it a popular choice among landscape and nature photographers. Velvia 50 has a nominal sensitivity of ISO 50, which allows for fine-grained, sharp images with excellent detail and color rendition.
Tarot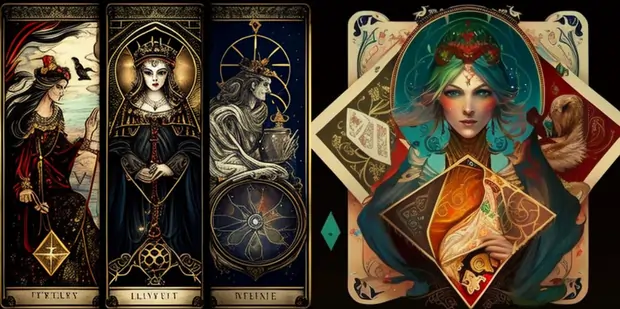 Tarot cards are a set of 78 cards that are used for divination, meditation, and self-discovery. They are often illustrated with intricate and symbolic imagery, and they can be used as a tool for exploring the unconscious mind, accessing inner wisdom, and gaining a deeper understanding of one's life and experiences.
Quilt Art
Watercolour Ornamental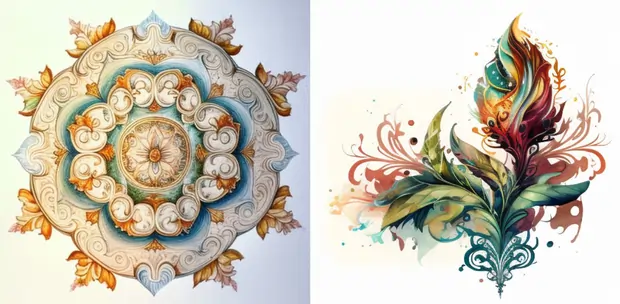 Watercolor ornamental refers to a style of decorative art that features flowing, organic shapes and forms, often painted in watercolor. This style is often used in graphic design, stationery, and home decor, and is characterized by its delicate, intricate patterns and motifs.
Organic
Optical Art
Iridescent
Alcohol Ink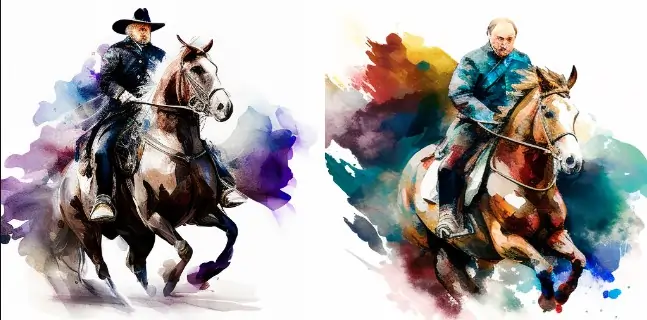 Gradient Art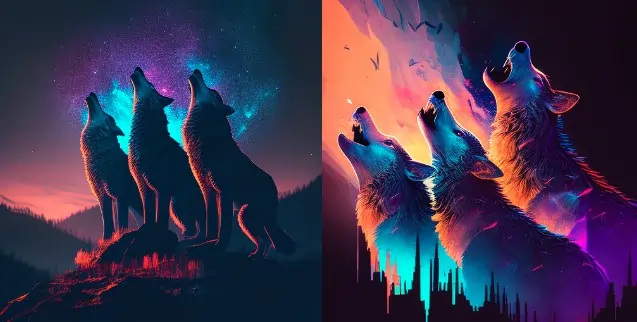 Another keyword: Algorithm of Gradient, Gradient blending
Diagrammatic Drawing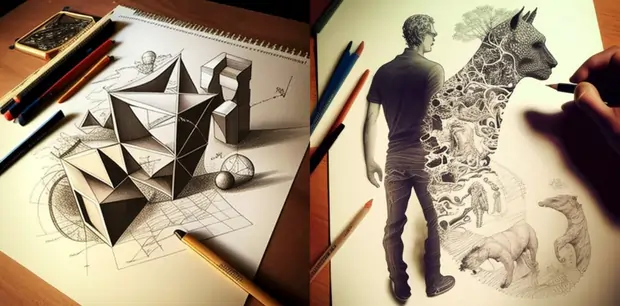 Golden Hour
The golden hour is a term used to describe a specific period of time in photography and videography. It refers to the hour after sunrise or the hour before sunset when the light is warm, soft, and has a golden or orange hue.
Isometric View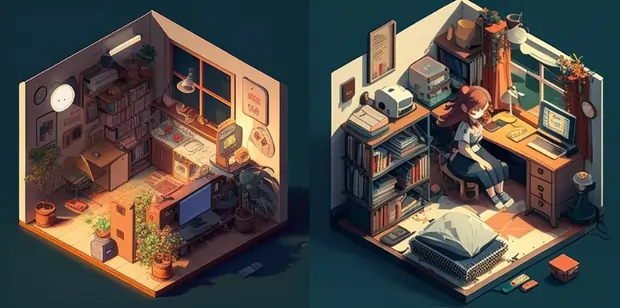 Isometric is a type of 3D representation in which all three dimensions are represented at full scale, resulting in a non-distorted image. It is commonly used in computer graphics, engineering drawings, and video games to create a 3D effect.
Jade carving
Voxel/Voxel Art
Negative Space
Negative space, also known as white space, is the space around and between the subject or objects in an artwork or design. It is the area of the composition that is not occupied by the subject or the primary elements.
Pencil Drawing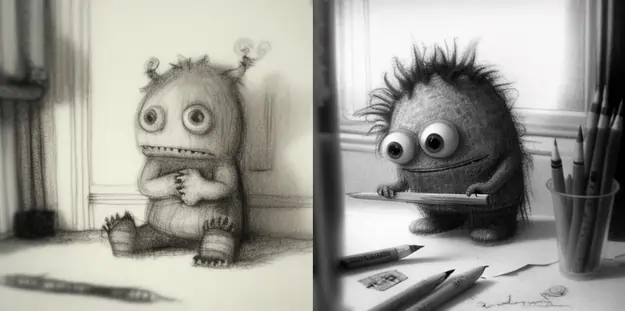 Lego
Ukiyo
Ukiyo is a Japanese term that translates to "floating world." In the context of Japanese art and culture, ukiyo refers to the fleeting, ephemeral nature of life and the pursuit of pleasure and enjoyment in the face of impermanence.
Plique-a-jour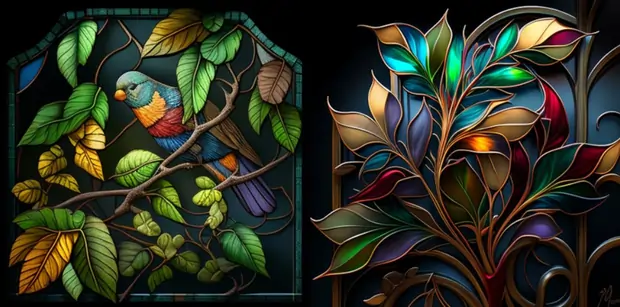 Plique-a-jour is a type of enameling technique in which a design is created by arranging thin wires or threads in a frame and filling the spaces with transparent enamel.
Psychedelic
Keywords: psychedelic, acid trip, trippy, DMT, LSD
Layered Paper
Knolling
Glitch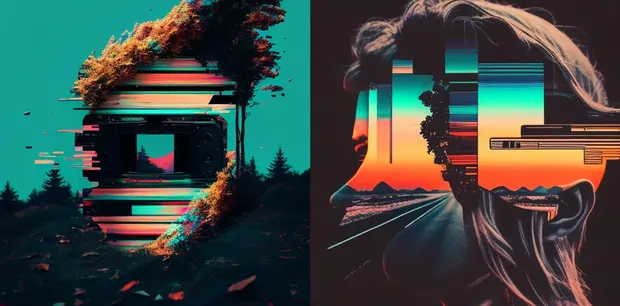 keyword: VHS glitch, glitch
Papercut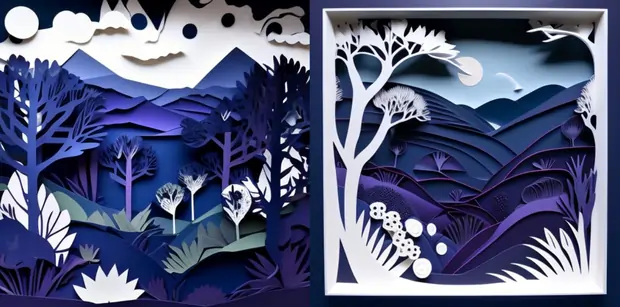 Papercut refers to the art of cutting paper into intricate designs, often creating images or shapes in a 2D format. It is a form of low-relief sculpture that uses only paper and a sharp blade to create the desired design.
Splatter
Woodcut
Woodblock Print
String Art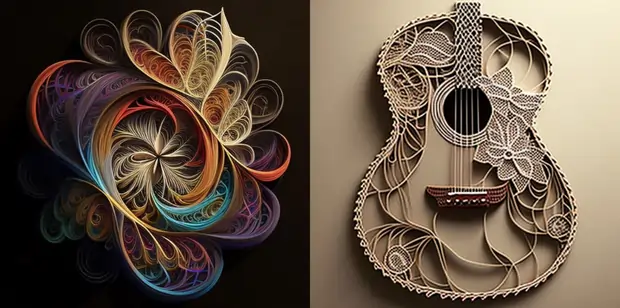 Pen Drawing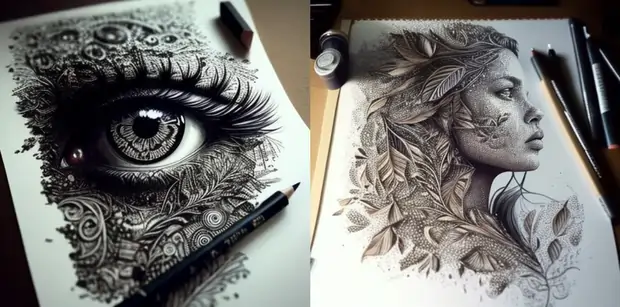 Pastel
Interpolated Rotoscope
Vector Art
Vapor Deposition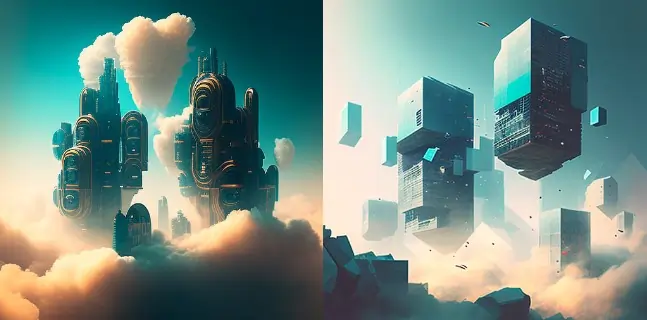 Motion Blur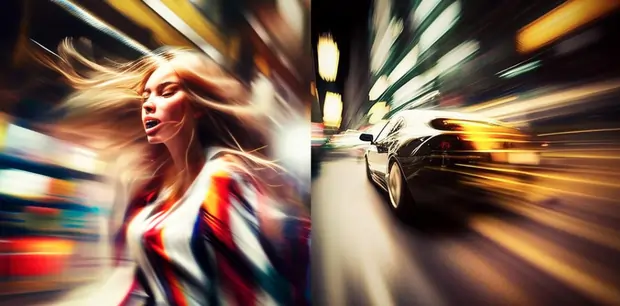 Long Exposure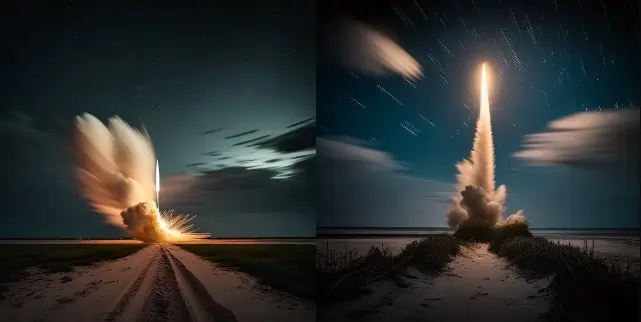 Multiple exposure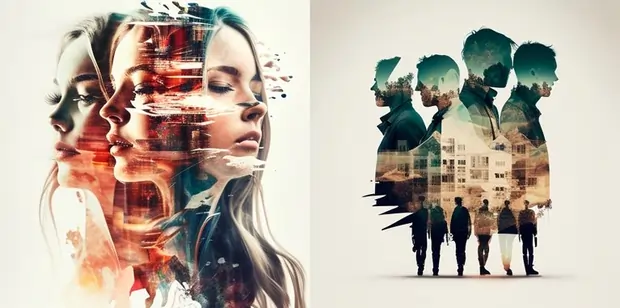 Panoramic stitching
Thermal Imaging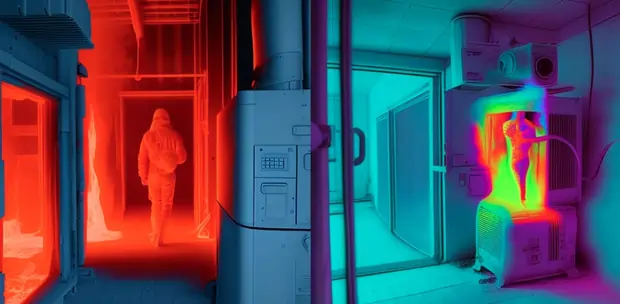 High Saturation
Cutaway Diagram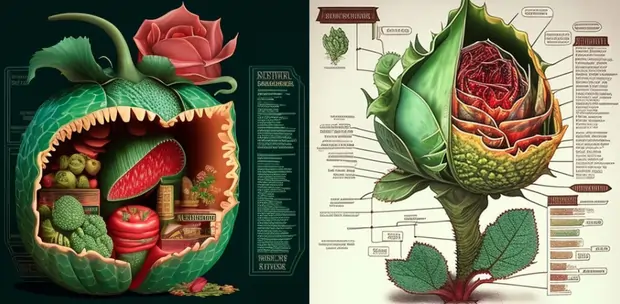 Cinematic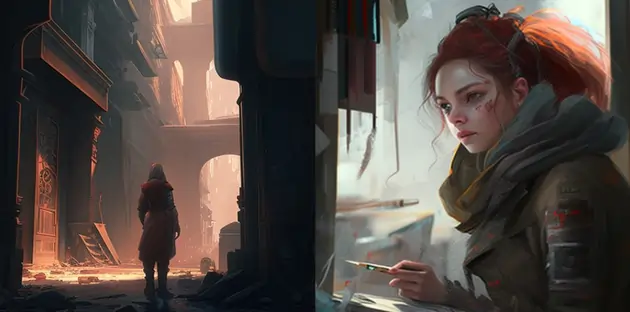 Cave Painting
Caricature
Graffiti
HDR
Low-poly
Photogram
Master AI Art Generation with Midjourney
Midjourney's trajectory mirrors Apple's legendary ascent. Mastering how to use it today is crucial to dominating in the future as a creative.
Join the NeoBlush Midjourney newsletter and become an AI juggernaut.