The amount of articles created by blogs and independent journalists that attack NFTs based on their environmental impact is at an all-time high, most of which contain a mix of correct data, wrong assumptions, and poor insights. Unfortunately, many of them don't even understand how blockchains work, which makes them prone to misinterpret data and make conclusions that have no basis in reality.
First of all, most of the referenced data around these topics were published in early 2021, back when the crypto market was near peak exuberance, even on recently-published articles. Here is The Verge explaining the environmental impact of NFTs back when they took the world by storm. The only problem is that it didn't take into account that this was an unusual event and the space wasn't ready for the level of enthusiasm generated at the time.
But perhaps the greatest blunder made through these uninformed posts is the fact that they missed the part where 99% of blockchains that power NFTs currently have little to no environmental damage. In fact, there is only one smart contract chain that could possibly make a dent in the atmosphere: Ethereum. When people say they hate NFTs because "they're bad for the environment," they are actually only talking about Ethereum, whether they know it or not.
Is it fair that we should bash all NFTs across all blockchains when the environmental culprit is only one chain? And what if that one chain was designed from the get-go to transition into a more ecological system in due time?
Do NFTs, a space for creativity and innovation, still deserve such animosity?
Are NFTs Bad for the Environment?
The environmental impact of non-fungible tokens (NFTs) depends on the type of blockchain that powers them. To be fair, most NFTs generally have little to no negative impact to the environment as they consume very minimal energy.
But from many critics' points of view, NFTs would always be "harmful" no matter what. And they're bias has misled many into believing that all NFTs are bad for the environment, and will remain that way forever. This misconception has spread like wildfire, negatively affecting the legitimacy and potential of these virtual assets, and the creators that make them. 
NFTs are stored on blockchains like Ethereum, Solana, Polygon, Cardano, BNB Chain, and Tezos. While each of these chains has its respective community, what makes them different is the consensus mechanism that runs beneath them. "Consensus mechanism" is a difficult term, but it essentially talks about how a blockchain runs its system. The important data here is the carbon emissions of such mechanisms.
Ethereum currently uses a proof-of-work (PoW) consensus mechanism, but most blockchains like Solana, Cardano, BNB, Tezos, etc. run on proof-of-stake (PoS) or some version of it. Out of all chains, Ethereum is about the only one with a consensus mechanism that expends high enough energy to actually impact the environment.
According to the Ethereum Energy Consumption Index, ETH produces roughly 47.77 metric tons of carbon per year, comparable to Norway's carbon footprint, while the rest of the chains don't even produce a fraction of that.
In fact, a single Ethereum transaction is equivalent to almost one week of energy consumption of a typical American household. There is no mistake in saying that Ethereum, as it stands in August of 2022, can negatively impact the earth's ecology. However, why should all NFTs across all blockchains receive the same hate for the shortcomings of one chain?
But that probably won't matter anyway since even Ethereum is about to go green in 2022.
The End of Proof of Work
The proof-of-work (PoW) mechanism became an effective system to protect a blockchain platform, as proven by the success of Bitcoin. Hence, developers of Ethereum utilized PoW to bootstrap the chain in its early days, requiring large resources from initial participants. This scheme has effectively driven out bad actors from Ethereum early on (because of the cost) and attracted legitimate participants (because of the rewards).
The only irony is that while PoW indeed secures blockchain platforms effectively, it also expends so much energy that it becomes one of the leading contributors to global carbon emissions. But from day one, the Ethereum developers had already made plans to make it environment-friendly through proof-of-stake (PoS) at some point in the future. And that plan is about to deploy in 2022.
The alternative consensus mechanism is aimed to replicate PoW's security capabilities while eliminating its environmental side effects. PoS also demands large resources from participants, but instead of computing power, it requires staked tokens from them.
Again, a consensus mechanism should be designed to repel bad actors (because of the cost) and attracts legitimate ones through reward incentives. That's just how blockchains work. By transitioning into a more environment-friendly PoS, Ethereum is able to do that while removing the exorbitant electricity costs and replacing them with monetary costs.
How the Merge Will Silence NFT Naysayers
The Merge is the only thing that stands between NFTs and sustainability. But what is it?
The Merge is a much-awaited upgrade that will transition Ethereum into a PoS mechanism, designed to significantly reduce its energy consumption by 99.95%. The Ethereum mainnet (the PoW chain) will soon merge with the Beacon Chain, its new PoS chain launched in December 2020. Through this merge, the network is expected to become environmentally friendly, as well as pave the way for increased scalability, security, and sustainability for the world's second-biggest blockchain. 
Once the Merge is complete, it will be "checkmate" for NFT critics as their "eco-card" will lose significance. It will happen once the Difficulty Bomb "explodes".
The Difficulty Bomb is a feature that speeds up the network's computational difficulty when activated, forcing miners to abandon PoW and transition into PoS. No one can afford to stay on the PoW chain once the "Bomb" explodes (figuratively speaking), as the increasing equation complexity will soon take a toll on miners' machines (and electricity bills). And yes, this impracticality is all by design in order to force Ethereum miners to become stakers. 
After repeated delays, the Ethereum developers expect that the Merge might finally roll out in September or October of 2022. 
Solana and Tezos NFTs Have Negligible Carbon Emissions 
While Ethereum transactions are not yet net positive for the environment, exploring some eco-friendly blockchains with active NFT economies and communities might be a good idea, especially if you're new to the space. With all the possible choices, we suggest starting with Solana and Tezos networks. 
Solana has already achieved carbon neutrality since December 2021, making it a guilt-free platform for artists and collectors. On top of that, it has probably the second most vibrant ecosystem for Internet jpegs to thrive, with innovative projects like DeGods, Taiyo Robotics, and BitBrawl that continue to build non-stop.
Tezos, meanwhile, is also known for its ultra-low carbon footprint, but more importantly, it is the second most popular blockchain for 1/1 art aficionados next to Ethereum. If you're an artist who is new to NFTs and want to start small, Tezos is likely the best alternative if ETH makes you feel guilty.
Lastly, Tez is also home to truly unique collections like Neonz, which boasts AR-powered avatars as NFTs, and Dogami, a dog petting metaverse. 
There are many other alternatives too. Or, just stick to Ethereum. Its environmental damage won't last anyway.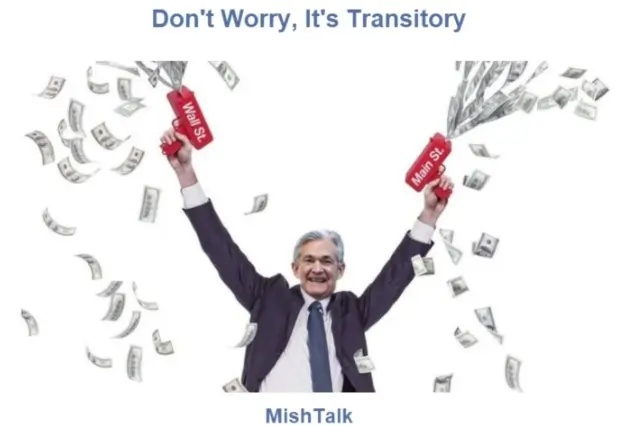 It might a good idea to end this post with a popular inflation meme in the US that is sort of relevant to this topic. The truth is, it's not inflation that is transitory, but proof-of-work. Soon, it'll retire and be replaced by PoS, so all the naysayers can finally succumb to the fact that there really was nothing to worry about regarding NFTs.
---
Join our newsletter as we build a community of AI and web3 pioneers.
The next 3-5 years is when new industry titans will emerge, and we want you to be one of them.
Benefits include:
Receive updates on the most significant trends
Receive crucial insights that will help you stay ahead in the tech world
The chance to be part of our OG community, which will have exclusive membership perks